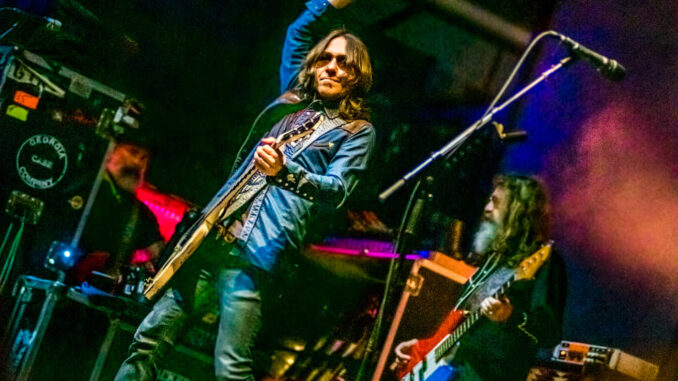 By Anita Stewart, Managing Editor
Blackberry Smoke and Nick Perri and the Underground Thieves on February 28, 2021
Venue: Jannus Live in Downtown St. Petersburg, Florida-February 27, 2021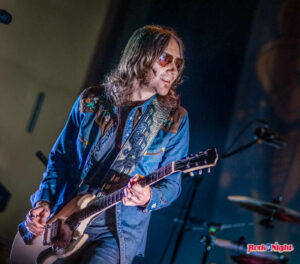 Blackberry Smoke is true to their description–a Southern Rock band that brings not only retro sounds and great covers to their audiences but all of their new tunes, too! At the beginning of Blackberry Smoke's set, Charlie Starr addressed the audience by asking "Doesn't it feel good to get out of the house?" to wild applause.
The band formed in Atlanta and really started to create a buzz around 2004. Creating a fan base in their home state and working up to the entire south and constantly playing and touring has kept them busy with little down time until the quarantine restrictions happened. Up to now they have released six studio albums, two live albums and five EPs. Their upcoming album You Hear Georgia will drop on May 28th, 2021. Produced by David Cobb and recorded in Nashville, this band continues to prove that the Southern Rock genre is far from dead!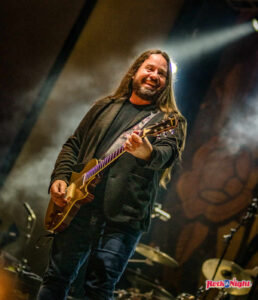 As a band that has been in the biz for over 20 years, they have toured overseas as well and racked up loyal fans throughout Europe. Along with their expertise at keeping their audiences engaged and their formula for playing ultra long sets, they have had a lot of practice on just how to please everyone! The band is: Charlie Starr on lead vocals and guitar, Richard Turner on bass and vocals, Brit Turner on drums, Paul Jackson on guitar and vocals, Brandon Still on keyboards, Benji Shanks on guitar and Preston Holcomb on percussion. I can't pick out stand out songs from this performance, they were all good. Personal favorites are "The Whippoorwill" and "Waiting for the Thunder."
At this show, their adoring fans sang along, danced and head bobbed throughout the whole performance. There were lots of old rockers like me and a younger crowd too,  some dressed up or dressed down, but most were at least in jeans and comfy–casual. The band's merch guy stayed really busy.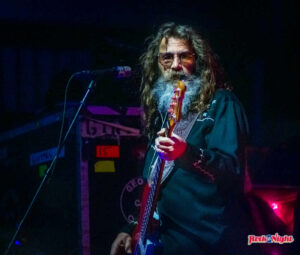 The band covered a lot of their older material, a few of the songs from the upcoming album and a several covers worked into a medley of songs. If they are coming to your town, don't miss them! Get your tickets early as this was a sold out show. The venue, Jannus Live was operating at 50% capacity per lockdown restrictions, so these tickets were sold out early on. Also there was such a huge response that a second show has been added, but that is not happening until May 2nd, 2021. See more info HERE.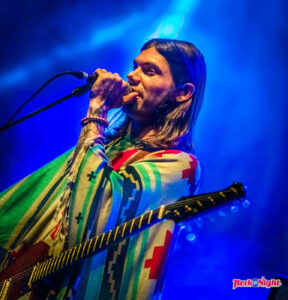 Nick Perri and the Underground Thieves opened the evening of music to some great "guitar-god" showmanship. I thought this band was really way too good to be an opening band and hopefully they will be headlining their own large scale shows soon. Hailing from Philadelphia, the band played some originals and got into some great covers including Cream's "Sunshine of Your Love" and Neil Young's "Rock and Roll Will Never Die" aka "My My Hey Hey" accented with heavy garage guitar punctuated with an audience sing-along. Their debut album "SUN VIA" was released last summer. Check out one of songs from that recording HERE.
PHOTO GALLERY
You Hear Georgia Song Tracks:
1. "Live It Down"
2. "You Hear Georgia"
3. "Hey Delilah"
4. "Ain't The Same"
5. "Lonesome For A Livin'" (featuring Jamey Johnson)
6. "All Rise Again" (featuring Warren Haynes)
7. "Old Enough To Know"
8. "Morningside"
9. "All Over The Road"
10. "Old Scarecrow"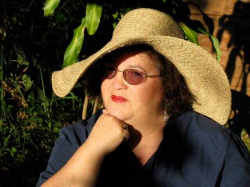 Latest posts by Anita Stewart
(see all)