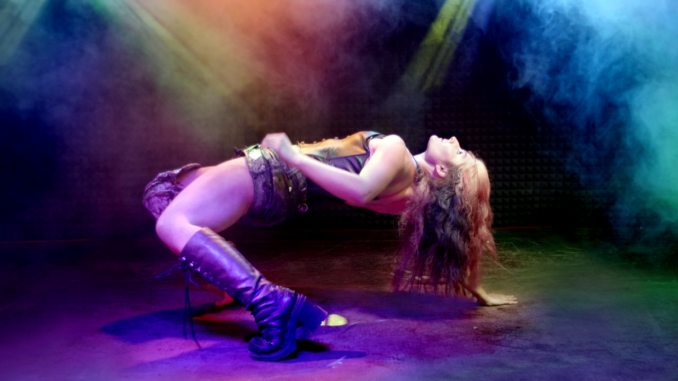 By Anita Stewart, Managing Editor
February 5, 2021
Rock Dance Theatre is a marvelous blend of rock performance, using rock guitar and bass and mixing in physical dance, theatre and the visual elements of fashion. The concept was founded by rock choreographer, dancer and creatrix Anna Achimowicz in 2016 and the whole project started identifying with this name in July 2017 in Stockholm, Sweden. Anna Achimowicz's collaborations throughout Europe are well known and she is currently the only one that has created this type of concept and is working at it full time right now.
Before this project Anna was busy and in demand–freelancing stage performances and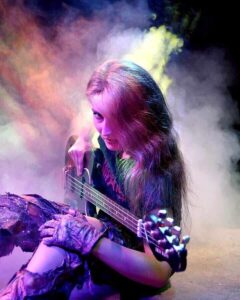 mixed art projects for over 20 years. Rock Dance Theatre is comprised of many guest artists to include among others: Peter Sager, Luis Kalil, Vivi Lundström, Jacek Wazelin and since 2019 extensively works and collaborates with the Cult of Chrome upcycling and recycling artists based out of Germany, creating Mad Max type fashion design and percussion instruments.
One of the first creative Rock Dance Theatre projects was a completely new stage phenomenon; a hybrid show where dancers and musicians interactively connect with each "On Edge," "Strings n Veins" and "Tribute to Rock n Roll." 2020 guest in animated music video 'Animals' by SupremeUnbeing alongside David Ellefson. The RDT project was supported widely with 'rock patronage' by Eric Dover (Sextus, Slash's Snake Pit, The Liquorish Quartet).
Anna's projects are interactive, experimental and bring multiple, mixed arts performing on stage together. Her work also brings rock, and lately from 2020, metal  music to another level and she also offers workshops and music video movement direction. The latest interview and planning livestream is 
HERE
! Plans for 2021 include the "
Back to BASSics
" Tour–a self proclaimed rock hybrid for the 22nd Century that is scheduled to tour across Europe along with guest appearances with other bands and artists. Details TBA soon. See more at the socials and website linked below.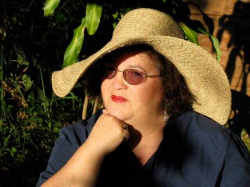 Latest posts by Anita Stewart
(see all)