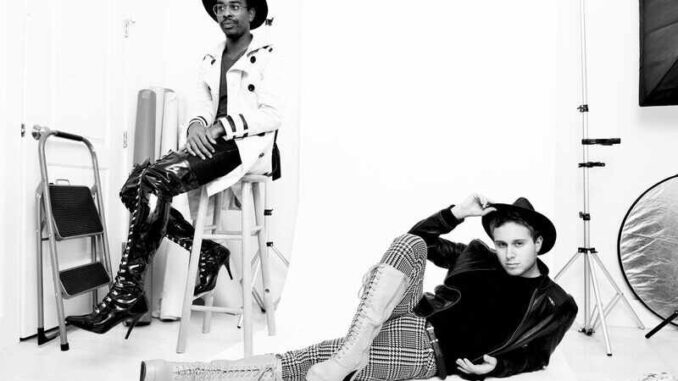 By Anita Stewart, Managing Editor
Oh my, after this horrific 2020, I am so ready to dance and have fun again and this is the band that will get everyone in the mood to do that! Playing a few of their videos are guaranteed to get you up, moving and dancing around your room! Fab the Duo, this glittery, glamorous, alt-pop musicians from New York City and real-life interracial gay couple, have released their dark, deeply emo rendition of "Heart To Break" by pop-star and transgender icon Kim Petras. This is their sophomore track with the upcoming producer Niko Vaude. Beautiful acoustic guitar accompanies some powerful vocals in this cut with a crescendo that leads into the chorus.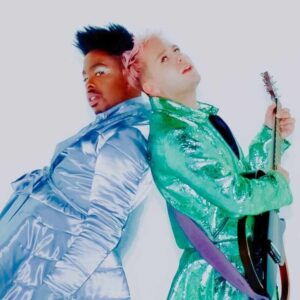 Fab the Duo says: "We are so excited to be releasing our first ever cover, and we wanted to do something completely different and unique for one of our favorite songs. For such an upbeat song the lyrics are surprisingly heartbreaking and we wanted our version to express that. Not only is Kim Petras one of our favorite artists, but she is also a trans advocate that is super influential in the LGBTQ community. Honoring trailblazers in our own community is so important to us."
Fab The Duo, who met each other on Tinder, are planning to change the cultural narrative about love in the LGBTQ space. This past summer, the duo released their new EP "Our Love Is Resistance," which included videos for the EP tracks "I Want A Man," "No Prince Charming (feat. MariahLynn)" and "Our Love Is Resistance," which follows the duo as they march down the streets of Manhattan towards the Stonewall Inn. Their new single and quarantine bop, "Party For Two," has been gaining lots of numbers on the streaming platforms. Rock at Night is waiting for some more music from this band, hopefully a studio album, we can't wait!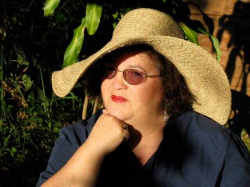 Latest posts by Anita Stewart
(see all)