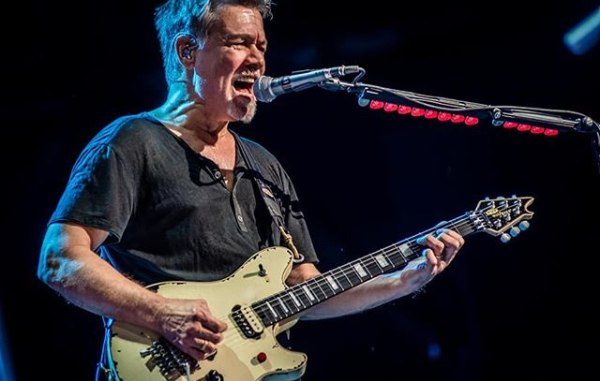 By Anita Stewart, Managing Editor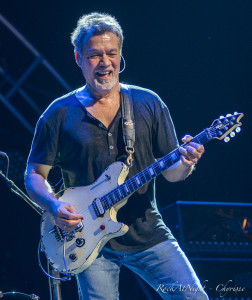 One of the things about Eddie Van Halen's guitar playing was this–it was so distinctive! There was no one out there that could imitate him or play even close to his style. So when you heard a melodic guitar line or one of his signature riffs in a song, you knew it was Eddie playing! His work with his own band and in his constant collaborations with other artists over the years created a body of work and a legacy that few artists can aspire to!
In 2012, he was voted number one in a Guitar World magazine reader's poll for "The 100 Greatest Guitarists of All Time." Eddie Van Halen's biggest influences included Jimmy Page and Eric Clapton (specifically Clapton's work with the band Cream). From classical training on the piano, learning music theory, to perfecting the "tapping" technique on the guitar, Eddie Van Halen remained one of the most unique artists; this was a man whose work was a model for other artists to creatively re-write the way music is played. He also invented and developed patents for the guitar that included: a folding prop to support a guitar in a flat position, a tension-adjusting tailpiece, and a decorative design for a guitar headstock.
I saw the band play while I was stationed at Offutt Air Force Base in Omaha, Nebraska on August 8th, 1982 at the Omaha Civic Auditorium. The setlist was long and included most of my favorite songs by the band: "Ice Cream Man," "Ain't Talkin' 'Bout Love," and "Bottoms Up"…I remember that I went with friends and was up front, the show was super high energy and I learned that David Lee Roth did not wear anything under his chaps. Eddie's guitar work was electrifying and I could not take my eyes off of him! The consummate performer and showman!
And personally, what I really liked about him was there was never a scandal attached to him. As other rock bands got wild and crazy and most of the incidents were documented by the newspapers and gossip columns and Hollywood celebrity TV shows, Eddie seemed way above that. When he met Valerie Bertinelli, he married her! And he became a father soon afterwards. Could it really be? A rocker and a family man? Apparently so! One of his greatest joys was playing music with his son, Wolfgang.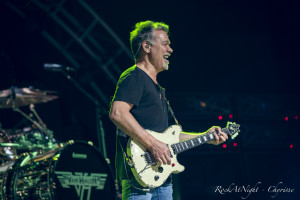 I was deployed in October of 1982 to Hellenikon Air Base in Athens, Greece and while working would listen to the only airwaves we had over there–AFRN (Armed Forces Radio Network). The station and tower were right on base and their programming rotated and the music was piped right into our secured building since we could not bring in our own radios. I would tune in specifically for their rock programming every work day. Michael Jackson's landmark album, Thriller dropped in November 1982, the biggest album ever at that time and the first two hits got constant airplay–"The Girl is Mine" and "Billie Jean." One heard those songs everywhere, throughout Europe and in all of the local dance clubs in Glyfada and downtown Athens.
The award winning cut, "Beat It" was the third single from Thriller and it dropped on February 3rd, 1983. The release of the single was accompanied by a video that showed Michael Jackson uniting two rival gangs with song and dance. Of course, we active duty military personnel did not see the video while being stationed overseas as we did not have MTV, cable, etc. I personally hadn't read any reviews of the album or had even read the liner notes. As the song piped in through the building speakers for the first time, I told my co-workers that it was Eddie Van Halen playing the guitar. I recognized his sounds immediately. No one believed me, some said it was a session guitarist or named other notable musicians, etc. Well, then I got them to place bets. $25 each! I remember making a lot of cash!
A quote: "The name Van Halen, the family legacy, is going to go on long after I'm gone."
Rest in power, Eddie! Your music lives! I picture you jamming with Jimi, Stevie Ray and Duane, just to name a few. Heaven must be having a great jam tonight!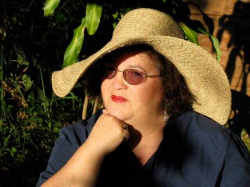 Latest posts by Anita Stewart
(see all)