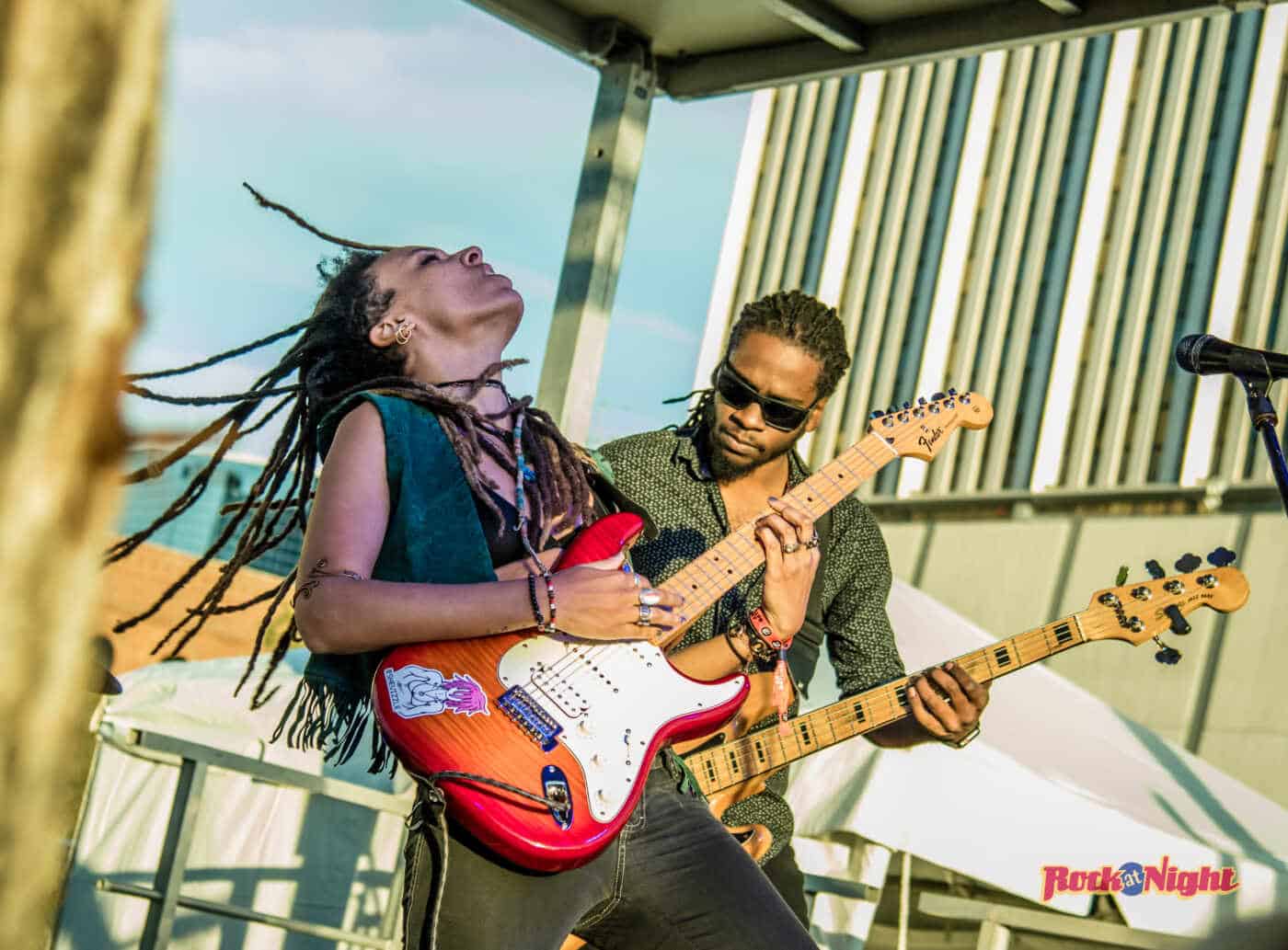 By Chyrisse Tabone and Vlad, Rock At Night Tampa
Venue: Curtis Hixon Park, Downtown Tampa, Florida–March 7th-8th, 202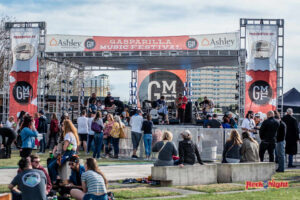 This weekend Gasparilla Music Festival was held at downtown Tampa's beautiful Curtis Hixon Park. The annual music festival, which is part of a series of events related to Tampa's Gasparilla winter-long celebration, is the most anticipated music extravaganza in Florida—and this year was no exception.  In light of the recent cancellation of SXSW and the postponement of Coachella due to the coronavirus, Floridians were very happy to see the festival happen this year. GMF had plenty of hand-wash stations with chlorinated water and all was well during the weekend festivities.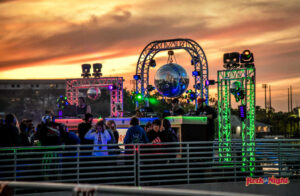 The lineup offered both internationally known and local bands covering a multitude of genres from alt rock, to hip-hop, and classic rock. There was something for everybody on three stages, including a "silent disco" in the evening, complete with disco ball and flashing lights. Vendors selling "hippy" clothing and music-related gear were abound as well as a multitude of food trucks serving both hipster and healthy food fare. This year's festival main sponsor was Cigar City Brewing, so beer was plentiful.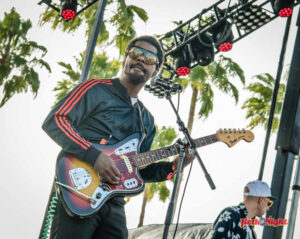 Following a "giving back" model of operations, the Gasparilla Music Festival takes great pride in their sustainability accomplishments noted in their program. Some of these include: composting over 200 pounds of vendor food waste, reducing car use by offering a valet service for those using bikes, eliminating the use of plastic water bottles by offering boxed water to attendees, just to name just a few of the environmental efforts that make this event a success.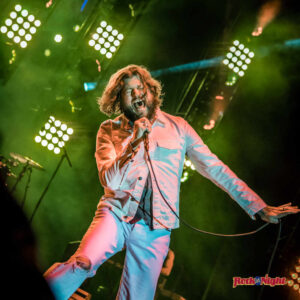 Rock At Night arrived at the Waters Street Tampa Stage on a sunny and brisk afternoon to the R&B soul sound of Atlanta native Curtis Harding.  Next was a band we were really jonesing to see—The Nude Party, which featured a retro 60s garage-rock sound on the Ashley Homestore Stage. Walking over to the Replay Guitar Exchange Stage, we were entertained by local indie rock bands, Photo Fire and later Shevonne & the Force, before heading over to see the Brooklyn pop band St. Lucia.  We were having a ball!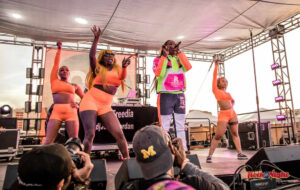 A really popular artist on Saturday was the hip-hop New Orleans artist Big Freedia, who rapped while a few dancers twerked on stage to the audience's delight. The band had concertgoers of all ages booty shakin' in time to the bass beat.
By the time the sun set, the highly anticipated rock band Rival Sons performed with lasers and bright red and blue lights.  Lead singer Jay Buchanan impressed with his vocal prowess and proved the new wave of "classic rock" is here to stay.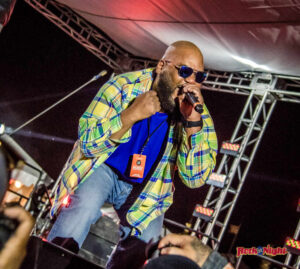 Trip-hop band De La Soul had the crowd dancing to their beats as they pranced on stages sans Dave "Trugoy", who was unable to attend due to illness.  Unfortunately, Rock At Night was unable to see headliner Brandi Carlile, whom we heard was in top form that evening.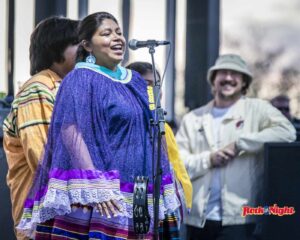 The Gasparilla Festival continued on Sunday afternoon with Marco Benevento and Anderson East.  We were able to catch gospel soul band The Word and local ska band Discord Theory—both whom were very entertaining.  Orlando emo band Sales enjoyed quite a crowd at the stage until the headliner Portugal.The Man arrived at dusk. First, a Seminole woman came on stage to explain her pride in the preservation of the language and culture, which has been sorely declining in recent years. Finally, in almost complete darkness throughout the set (which made photography very difficult), Portugal.The Man performed a string of hits, ending what was another successful weekend of eclectic entertainment for the whole family to enjoy.  We can't wait till next year!
PHOTO GALLERY

Latest posts by Chyrisse Tabone, Ph.D.
(see all)