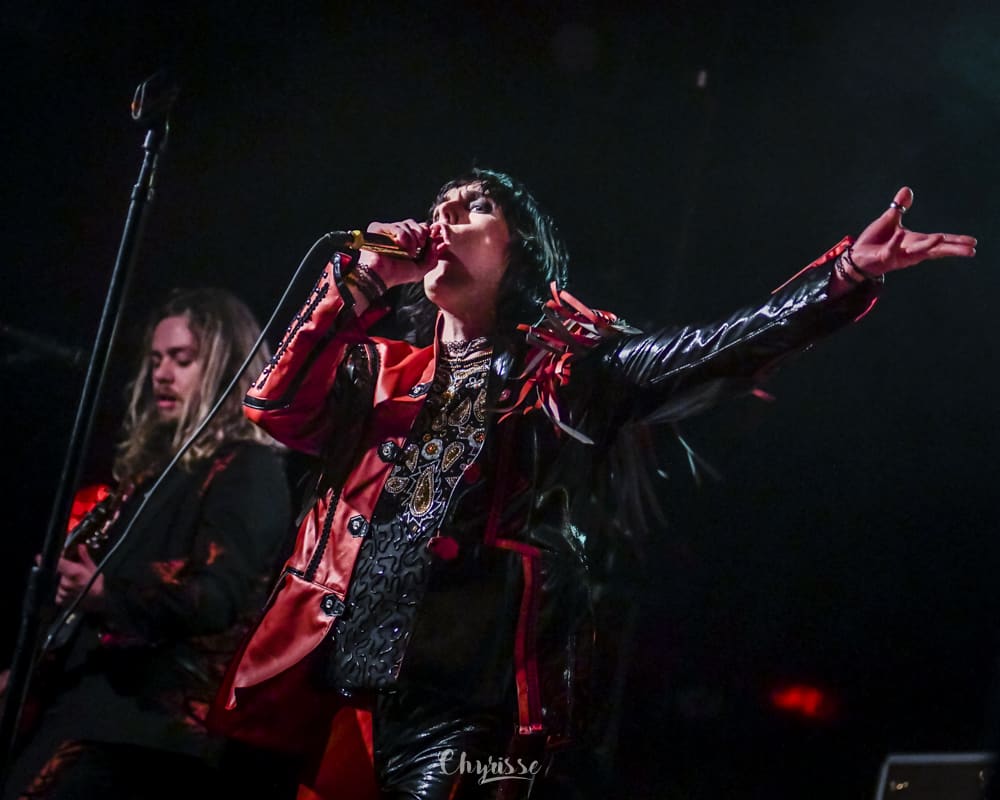 By Anita Stewart, Journalist and Chyrisse Tabone, Photographer-ROCK AT NIGHT Tampa
Venue:  The Orpheum, Ybor City, Tampa–October 14, 2018–THE STRUTS 'Body Talks' Tour with Spirit Animal and White Reaper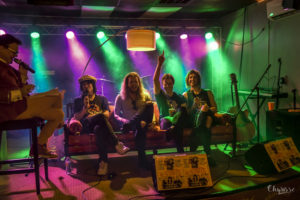 One of Rock at Night's favorite bands is the Struts and we have been watching them for several years now between the US and UK so this particular show on their Body Talks Tour was well anticipated by us and good friends who joined us in the crowd. We love their songs and videos, stage presence and their rowdy performances–of course, it helps that the members of this band are definitely consummate performers and have that IT factor!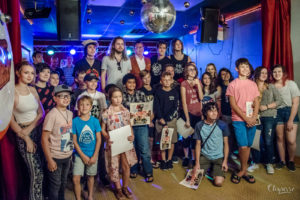 Earlier on the day of the show, the band stopped in for a private and extended Q & A session for invited guests at Jim Chambers' Music Box, a local music school attached to a small venue for indie artists and students called the Shinebox. Music students and media (including Rock at Night) were present. The video of the Q & A is HERE. Rock at Night recently chatted with Jim Chambers about his school and venue. To listen to the audio interview, please click on the arrow below: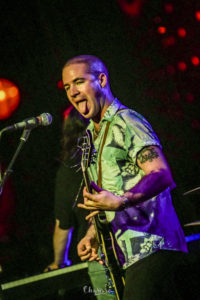 We arrived a bit late for the show at the Orpheum in Ybor City and missed Spirit Animal who hail from Brooklyn and have a new album out that was released in August titled Born Yesterday. Spirit Animal has been compared to Talking Heads, The Black Keys, Faith No More, and Red Hot Chili Peppers. We were able to catch the last part of White Reaper's set and the crowd loved them! From Louisville, Kentucky, they were the perfect band to open for the Struts even though their genre was closer to power/pop and garage/punk–they got the crowd moving. They have been around since 2012 and have a huge following.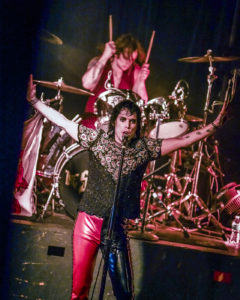 The Struts are from Derbyshire, Great Britain, come from humble beginnings and none of the band members have formal musical training. All of them have been playing since they were in their teens. Luke Spiller, the amazingly fun and brilliant front man for the band got his first exposure to music in the church; he was raised Christian and gospel music was all he heard until he was seven years old.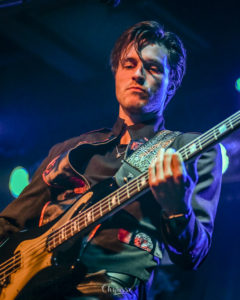 At that time, Luke first listened to Michael Jackson's songs from the Off the Wall album and was completely bowled over and started to imitate the songs and the dancing from the videos. However, he did not start singing in bands until he was sixteen years old. Electric and charismatic, he dances, struts, dresses flamboyantly and is completely comfortable being the center of attention! Reviews say he is "a force of nature" and a "physical, mesmerizing entertainer… vocally strong, expressive and blessed with excellent range."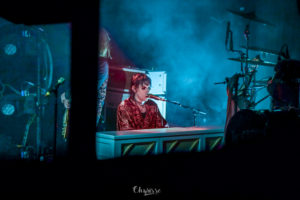 Other journalists have said that Luke is the musical love child of Mick Jagger and Freddie Mercury. We at Rock at Night say, add one more artist in there to make a menage a trois–Tim Curry (from the Rocky Horror Picture Show)! Completing the band are Adam Slack on lead guitar, Jed Elliott on bass and Gethin Davies on drums. Each one of them–totally HOT and super talented! And Ladies, as of this writing, none of these guys are married! Only Luke and Jed have steady girlfriends!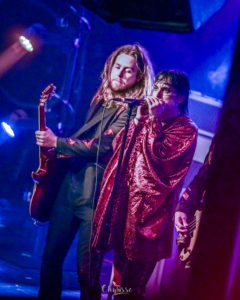 The Struts are retro rock and roll with glam from the 70's thrown in the mix but at the same time they put a new spin on everything they play. For the past several years, they have been touring for what seems like ages and playing everywhere; from small clubs, mid size venues, festivals and huge arenas to sold out shows. They have opened for such greats as Guns and Roses, the Who, the Rolling Stones and the Foo Fighters. Dave Grohl called the English glam-rock revivalists "the best band Foo Fighters has ever played with."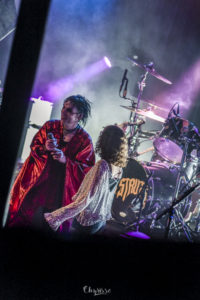 With 3 EPs and a studio album Everybody Wants, the band played their hits to a super exuberant crowd who knew the words to all of the songs. Luke is big on audience participation and did call and response with the audience throughout the show. The band did a few of their new songs from the upcoming album that will be released next week (Oct 26th) titled Young & Dangerous. At one point Luke called a young girl onstage while performing Bruce Springsteen's "Dancing in the Dark" and got her to dance the Courtney Cox part from the original video of that song–she was enthralled, certainly not shy and danced and sang like a pro. Luke also played the piano on a few of the songs; yes, there were a few of those slow and poignant offerings but to sum it all up, this was a crazy glam–revivalist–rock and roll show!
Next up on their tour: they will be heading west to Texas, the SW and ending in California. Check out the rest of their tour or order their music HERE. Don't miss this band!
PHOTO GALLERY
The Struts–The Orpheum, Tampa
with White Reaper
Photo Gallery
The Struts Q&A Session at Jim Chambers Music Box, Tampa, Florida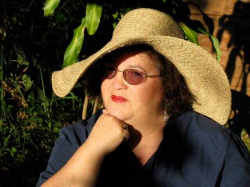 Latest posts by Anita Stewart
(see all)