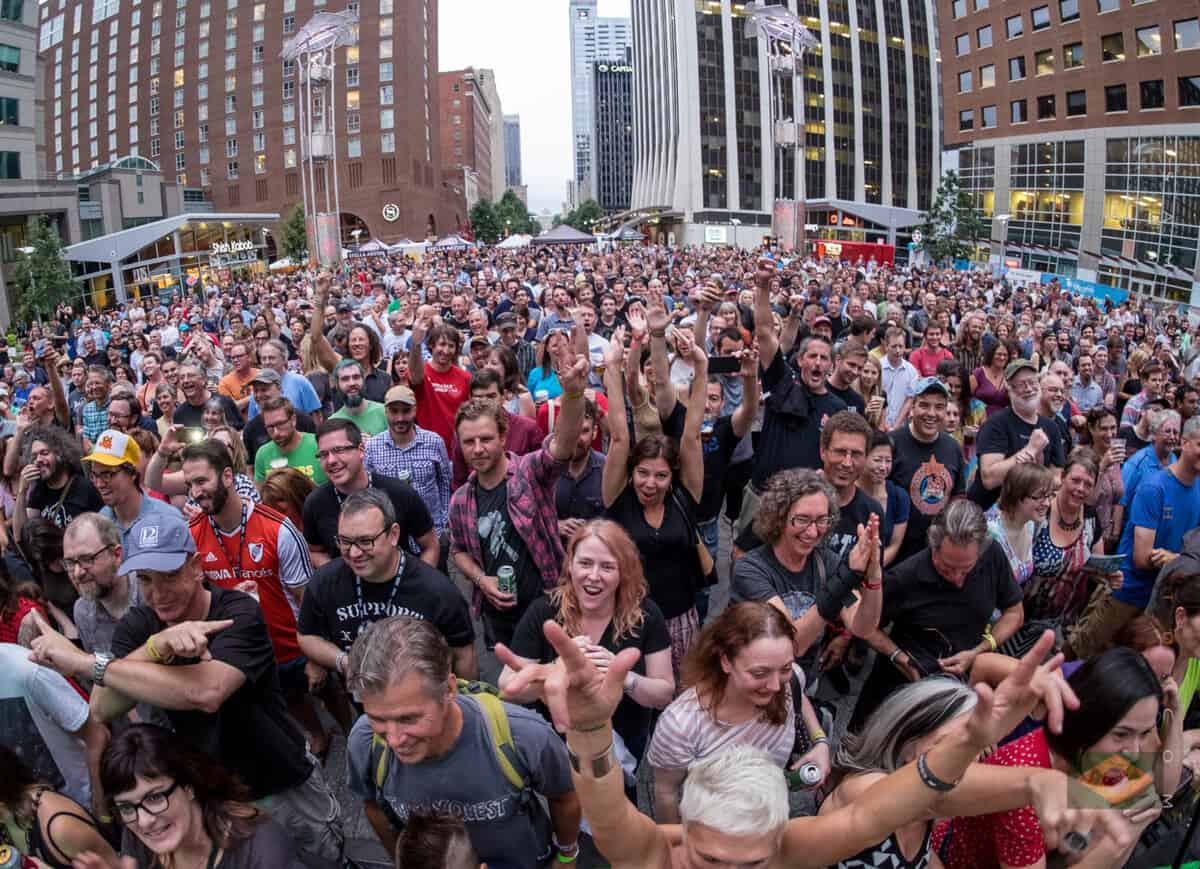 By Gus Samarco, Rock At Night Raleigh, North Carolina
I'm going to tell you why the Hopscotch is special for me.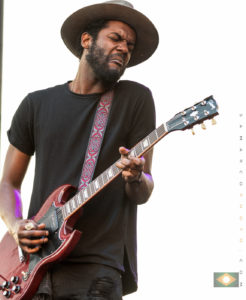 In 2013 I saw the Hopscotch pictures of my friend Rodney and I was mesmerized by them, so I told myself I'd learn how to shoot in low light, so I could shoot the smaller acts in the smaller venues  at Hopscotch in 2014.  I had just gotten into Fujifilm then and in April 2014, I headed to Asheville to do some street photography and relax for the weekend. My buddy John surprised me with a photo pass to shoot at the legendary Orange Peel and I was super stoked, even though I didn't know who was playing that night.
Long story short, Down was playing.  Phil Anselmo thought "I was cool" and told me to shoot from wherever I want in the house, brought me to the stage at the end of the show, and took me on stage, introducing me to the crowd. I was so extremely humbled. And, that was the very first concert I ever photographed!
Fast forward to September, here I am, again, shooting with Rodney, the guy that taught me to shoot bands, with a Photo Pass for Hopscotch.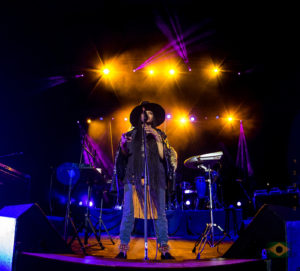 I honestly didn't know any of the bands that year, except for Mastodon (metal head much?) but I had an absolute blast shooting the festival that year, it was an experience that I'd never forget–and I have been shooting the event yearly since that time.
From its inception in 2010, Hopscotch has been a signature event for the creative community of Raleigh, North Carolina. Approximately 20% of the festival's performers hail from in-state—a figure few, if any, nationally recognized music festivals can claim. With official programming, the festival stretches across 12 walkable venues.  Let me tell you, it's a blast folks. Imagine yourself walking in and out small pubs and seeing great shows, seeing cool people, drinking and partying while you enjoy great music.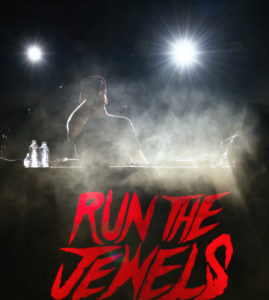 Hopscotch also features day parties that happen during the same time of the festival, during the day (duh!), so basically you have 12 venues with live music from noon to 2 a.m. Wrap your head around that idea!
During the past few years I got to see and photograph Mastodon, Gary Clark Jr, X, St Vincent, Baroness, Eryka Badu, Margo Price– and the list goes on. I also got to see a lot of smaller, local bands that blew my mind. One of them, Jack the Radio, is a band that I hold near and dear to my heart and became good friends with the band members.  That, my friends, is priceless.
This year, Hopscotch Festival is being held between September 6th and September 9th. Hopscotch will introduce its first ever poster and photography art show at MOFU Shoppe. The art show will span between August 24th and October 4th. Festival goers will be able see the works throughout the fest and during the Hopscotch VIP Party as well.
The Hopscotch Art Show will feature the work of eight poster artists and eight photographers showing works between the past 8 years of the festival backdating to the first ever Hopscotch in 2010.
Photo Gallery

Latest posts by Gus Samarco
(see all)