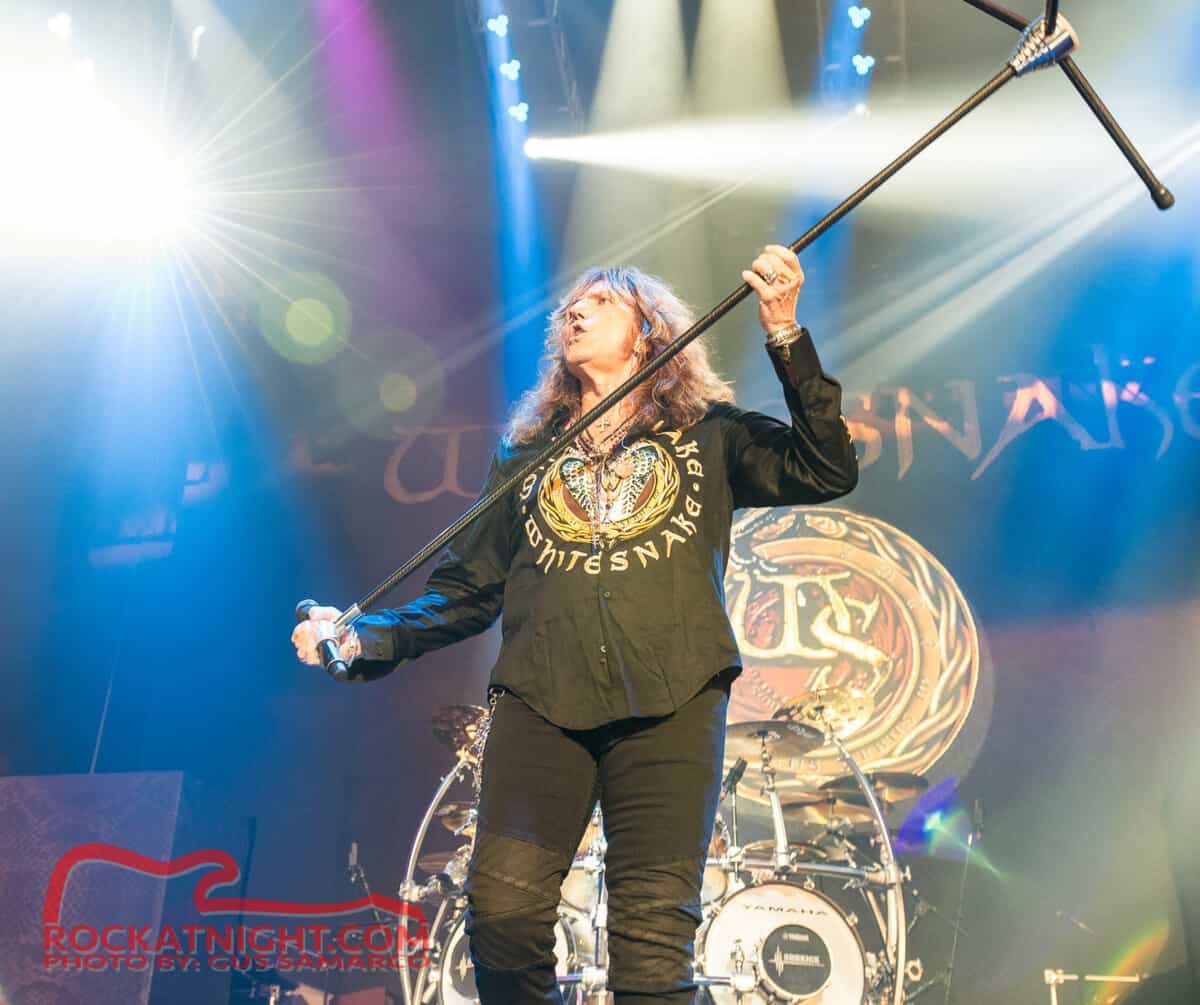 By Gus Samarco, Rock At Night Raleigh, North Carolina
Venue: Coastal Credit Union Music Park, Walnut Creek, Raleigh, North Carolina-July 10, 2018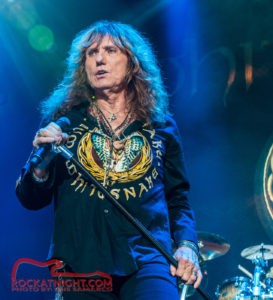 The first time I saw Whitesnake was when they went to Brazil in 1985 for the Rock' in Rio Festival. The rest is history. I was 14 then and it is needless to say Whitesnake, is one of the bands that shaped my music history. Fast Forward 33 years and here I Am photographing Whitesnake, definitely a bucket list, on my Concert Portfolio.
This time the venue was the Coastal Credit Union Music Park at Walnut Creek in Raleigh, NC. My first time shooting experience was actually here, so it's also nostalgic. I'm just thankful that Whitesnake is still touring with no signs of slowing down.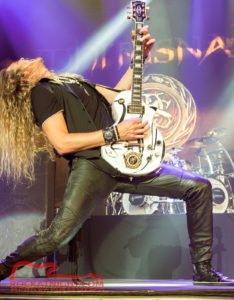 I had a giddy feeling right before the band went on stage. When David Coverdale filled the stage with all his magnificence, the crowd went crazy!  I went into Photographer mode, concentrating on the show of lights, the music, and of course, the Rockstars.
A curious fact, last time I saw Reb Beach playing was with Winger, when they recorded a live DVD in Irvine, California, a couple years go. It was pretty cool to have a guitar pick handed to me in the pit, thanks Reb.  If it wasn't handed to me, I'd give it back to the (other) fans.
I was stoked to watch the band play the songs that I listened so many times on my Walkman, growing up. This is a Rockstar kinda' band, people. Whitesnake remains one of my favorite bands and I was blown away to see them close-up. What an experience–and what a concert!
Photo Gallery
Setlist:
Bad Boys
Give Me All Your Love
Love Ain't No Stranger
Slow an' Easy
Guitar Duel (Reb Beach & Joel Hoekstra)
Crying in the Rain (Tommy Aldridge Drum Solo)
Is This Love
Slide It In
Here I Go Again
Still of the Night

Latest posts by Gus Samarco
(see all)