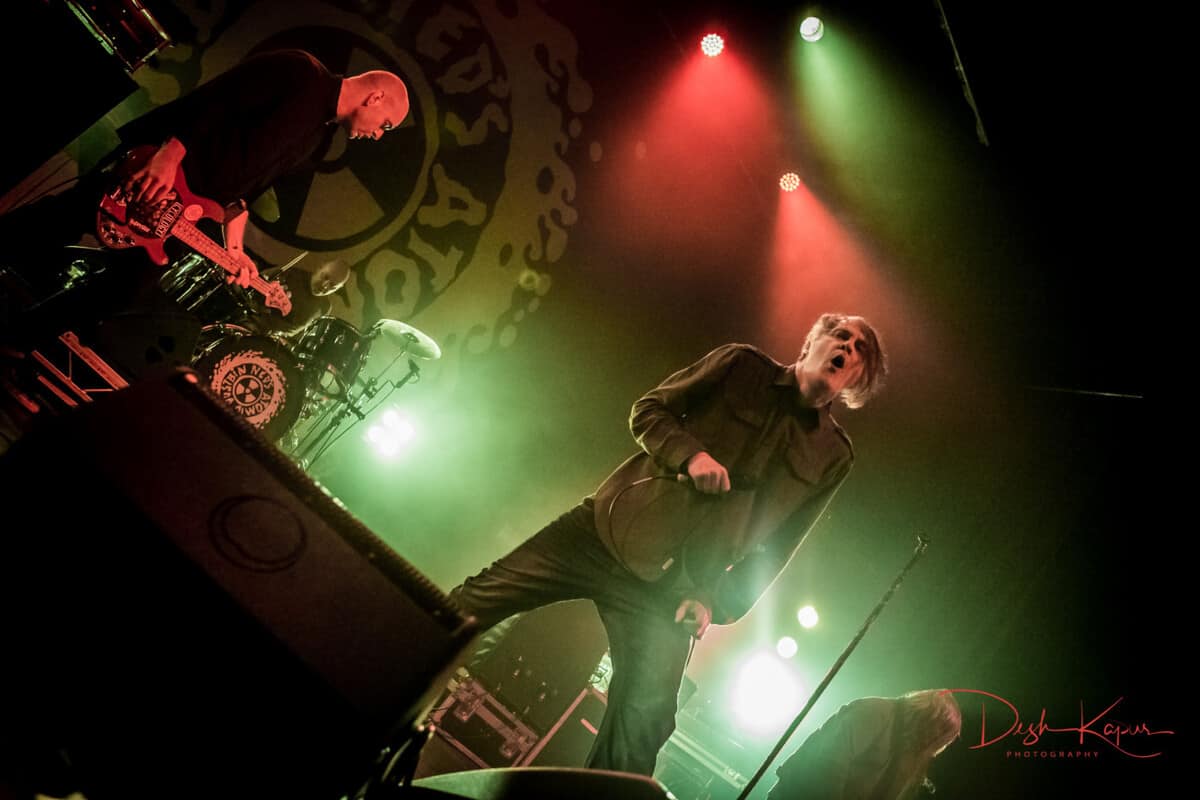 By Desh Kapur, Rock At Night Manchester
Venue: Manchester O2 Ritz – 7th April 2018
BACK TO THE FUTURE!!!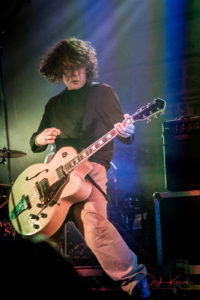 Its been 32 years since The Wonder Stuff released their debut album "The Eight Legged Groove Machine" with the original line up off Miles Hunt, Malcolm Treece, Rob Jones and Martin Gilkes and 28 years since Ned's Atomic Dustbin released their debut record  "Godfodder" and here I was standing in a sold out O2 Ritz waiting for the both bands to share the stage together like they had in 1989. Some things had changed, band members had come and gone, but this wasn't important to the 1500 people cramped into the venue, it was all about the music and nostalgia.
The Wonder Stuff were opening the night on the aptly named "Love From Stourbridge Tour" being that both bands are from that part of England.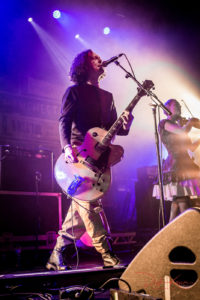 Miles Hunt strode on to the stage with the confidence of a man whose band were just about to play to a full house.
They started with Red Berry Joy Toy and On The Ropes and it was on, Miles, bounced and strutted around the stage, his voice sounded great and even with the addition of the violin to the band the sound retained that classic Wonder Stuff sound. The crowd were loving it and even though the audience were predominantly 40 plus I was quite amazed to see teenagers as young as thirteen singing along to every word, showing what a very good songwriter Mile Hunt is.
Playing 20 songs across 30 years you might think the crowd might lose enthusiasm or tire but I can honestly say that didn't happen; the band rocked and the fans rocked right along with them. They shouted for an encore and got one and then it was with great thanks and to even greater cheers the band left the stage.
Then with a remarkably quick complete stage change over, on ran, jumped and bounded NED'S, on to a stage that bathed them in a strange blue light. I have to be fair and say here that until last week and this gig I wasn't very familiar with the band, but it was loud, fast and pretty frenetic, it was remarked to me that it was like a lemon meringue pie being dropped and I knew what that meant, but that doesn't mean that I didn't like it; I enjoyed it immensely and for the all the NED'S fans in the audience well…they seemed to be having the time of their lives.
They played a set covering their back catalogue including the NED'S classics "Happy" "Trust" ending the night with an encore of "Kill Your Television" and "Selfish" and the night was over, and I left the building surrounded by extremely happy and contented people.
THE WONDER STUFF
Photo Gallery
The Wonder Stuff
THE WONDER STUFF – SIZE OF A COW
https://www.youtube.com/watch?v=A2h8k4x-C04
THE WONDER STUFF – WELCOME TO THE CHEAP SEATS
Photo Gallery
Ned's Atomic Dustbin
NED'S ATOMIC DUSTBIN
WEB – SITE – http://www.nedsatomicdustbin.co.uk/
FACE-BOOK – https://www.facebook.com/nedsatomicdustbin/
NED'S ATOMIC DUSTBIN – KILL YOUR TELEVISION
NED'S ATOMIC DUSTBIN – HAPPY
Latest posts by Desh Kapur
(see all)