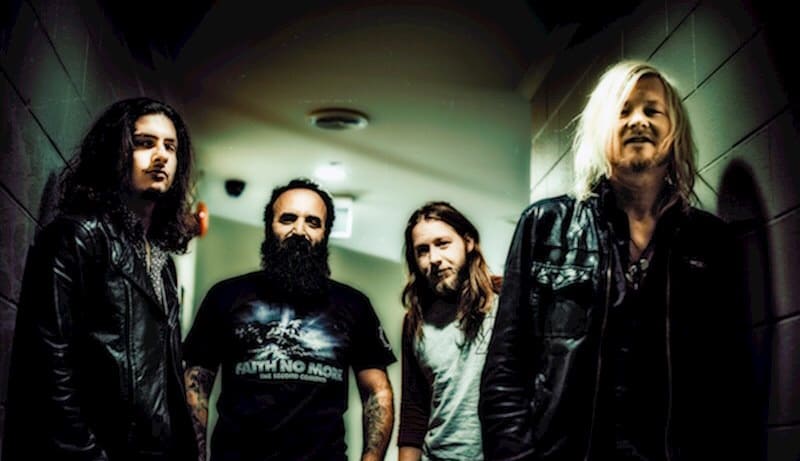 By Rosine Alleva, Journalist/Photographer – Rock At Night France, Switzerland
New Album: Palace of the King's Get Right With Your Maker – Golden Robot Records -Release date March 23, 2018
Rock At Night is pleased to present the phenomenal new album of the Australian band PALACE OF THE KING, GET RIGHT WITH YOUR MAKER.
It's last November that the band announced the arrival of their album through the first single – It's Been A Long Time Coming- a great title announcing the atmosphere of their forthcoming opus.  If you like Blackberry Smoke, Crobot, AC / DC, LED Zeppelin …You'll be quickly addicted!
The band will head Europe in a few days!!!  ! I am very excited to see them live for Rock At Night France, April 13th at Woodstock Guitares Live in Ensisheim. Can't wait…The concert review soon! Meanwhile check the tour dates and the album news here below.
News
PALACE OF THE KING forth album, Get Right With Your Maker,  has just been released a few days ago through Golden Robot Records, as they gear up for their next European tour.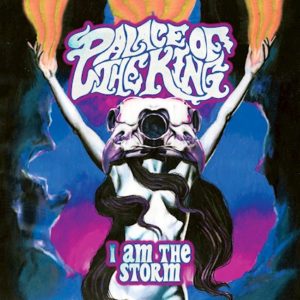 An epic moment on the album, I Am The Storm, is the lead single and second offering from the new LP. It hits the listener straight up and sets the tone for one hell of a rock record, taking you on a huge journey, storm and all. It follows on from their recent single, "It's Been A Long Time Coming", which let everyone know that Palace of the King were BACK.
Get Right With Your Maker is the band's third full length album and fifth release overall, but it's much more than that – it's their coming of age. It was recorded in multiple sessions around touring commitments, with life on the road having become part of the DNA of Get Right With Your Maker lyrically and musically. The polishing was done with mixing duties shared between Machine (Clutch/Crobot) at The Machine Shop in Texas and Liam Jenkins at Somedays Studios in NYC.
Touring constantly, Palace of the King average 100 shows a year. They've headlined three tours of Europe, spending 4 – 8 weeks on the road there every year since 2015. They've supported Airbourne in the U.K and France in front of thousands of rabid rock fans, played the USA twice in 2016 and 2017, headlined the Black Woodstock Festival in New Caledonia and circled Australia dozens of times in a tour van. They tour more than any of their peers because even though they're a fully-fledged new millennium rock band, they also believe in the old school work ethic of the old school rock bands.
If you've never heard a PALACE OF THE KING record before, there's no better place to get on board than right here and GET RIGHT WITH YOUR MAKER.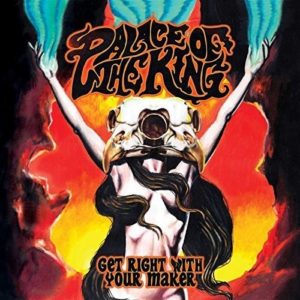 TO ORDER CD, VINYL OR DIGITAL –http://smarturl.it/Order_GRWYM
Get I Am The Storm and It's Been A Long Time Coming instantly when you order the digital album via iTunes or the CD or vinyl edition via the official store (SFR Store)
Formed in late 2012, PALACE OF THE KING, have become known for their bluesy, soul-infused, riff-heavy, psychedelic rock n roll. They've spent years conquering stages across the world, and will further cement their position as leaders of the Australian rock revival with the worldwide release of GET RIGHT WITH YOU MAKER.
Track list
I Am The Storm
It's Been A Long Time Coming
Sold Me Down the River
A Dog With A Bone
Said the Spider to the Bird
Move Through the Fire
The Serpent
Horizon
Fly Like An Evil
Back On My Feet Again
TOUR DATES
31/03/2018 Albury @ SS&A (w/ Rose Tattoo)
04/04/2018 Castellon-Spain @ Veneno Stereo
05/04/2018 Valencia-Spain @ Loco Club
06/04/2018 Murcia-Spain @ Garaje Beat Club
07/04/2018 Barcelona-Spain @ Rocksound
08/04/2018 Torredembarra-Spain @ La Traviesa
10/04/2018 Orleans-France @ Blue Devil's
12/04/2018 Besançon-France @ Bar de l'U
13/04/2018 Ensisheim-France @ Woodstock Guitares Live 
14/04/2018 Rouen-France @ By Frost
15/04/2018 Paris-France @ L'Espace B
17/04/2018 Frankfurt-Germany @ Nachtleben
19/04/2018 Köln-Germany @ Die Kantine
20/04/2018 Krefeld-Germany @ Kulturrampe
21/04/2018 Brugges-Belgium @ De Kelke
24/04/2018 Praha-Czech republic @ Klub Vagon
25/04/2018 Bratislava-Slovakia @ Muzeum Ochbodu
27/04/2018 Kufstein-Austria @ Q-west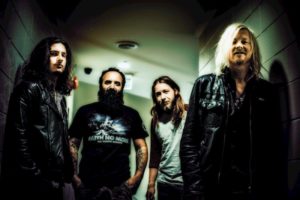 Palace Of The King are:
Tim Henwood – vocals / guitar
Sean Johnston – keys / guitar
Travis Dragani – drums
Anthony Licciardi Garcia – bass
FOLLOW PALACE OF THE KING
Facebook| Twitter| Spotify| Website

Latest posts by Rosine Alleva
(see all)