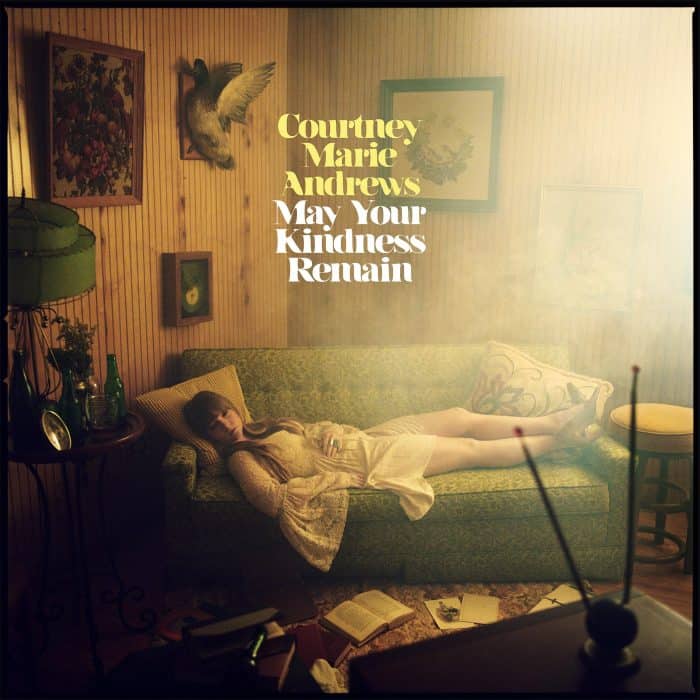 By Rosine Alleva, Journalist/Photographer – Rock at Night France, Switzerland 
Courtney Marie Andrews is a singer-songwriter from Phoenix, Arizona. Between 2008 and 2017, she has already released 3 albums and an EP.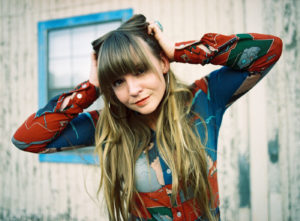 CM Andrews began playing guitar and writing songs at the age of 13 or 14 and began performing at 15. She toured as a backing vocalist with American rock group Jimmy Eat World and It's in Damien Jurado's band that she began playing electric guitar. She has been touring and releasing self-produced independent albums. While living in Belgium for a few months, she played guitar and sang with Belgian star Milow. That's where her songs for the album Honest Life started taking shape. Released in August 2016 in US by Mama Bird Recording Co. and early 2017 in the UK and Europe by Loose,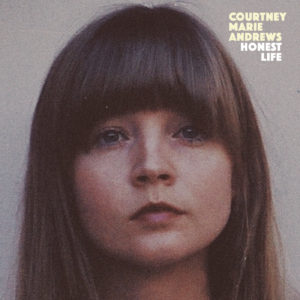 Honest Life was well received by critics in US. She's been compared to Joni Mitchell by Rolling Stone who also named her as one of ten new country artists people need to know and named Honest Life one of the Top 40 country albums of 2016. And nominations keep going on, last February, she was named Best International Artist at the UK Americana awards, sharing a stage with artists like Robert Plant and Imelda May.
Her new album, "May Your Kindness Remain" will be released in exactly 2 days. Her new tour just started through US, and she will be performing in Europe and UK in about 2 weeks. The album has been produced by Mark Howard (Emmylou Harris, Bob Dylan, Tom Waits, Lucinda Williams), and was recorded in Los Angeles at a rented house-turned-studio over a week. Courtney Marie Andrew, on vocals and electric/acoustic guitar, is accompanied on the album by Dillon Warnek (electric guitar), Daniel Walter (organ, Wurlitzer, accordion), Charles Wicklander (piano, Wurlitzer), William Mapp (drums, percussion), Alex Sabel (bass) and C.C. White (background vocals).
I discovered Courtney Marie Andrews lately (thank you Etjen). It was a long time I didn't hear such a great voice, she gave me goose bumps. She sounds so sincere and sings with such emotion. Although compared to Emmylou Harris, Linda Ronstadt or Joni Mitchell…she 's a wonderful artist from the new generation, with her own style. The theme of the album is about how people can struggle in today's life and somehow miss the best in them. Courtney Marie Andrews might be only 27 but when you listen to her songs…this girl must be an old soul.
Her style, her voice remind me so much of Valerie Carter (R.I.P) who I was, and still am, a big fan since 1976. Would she become the new one Jackson Brown is talking about in his song  "That girl could sing"?
Looking forward to see her live soon!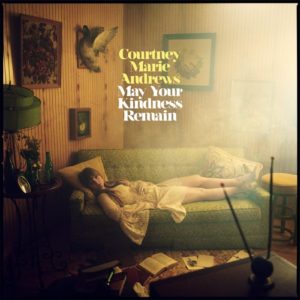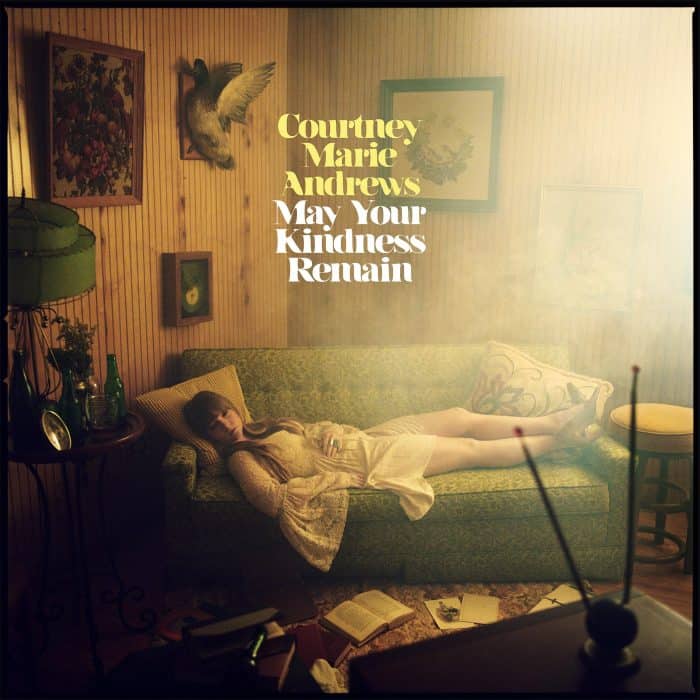 May your Kindness Remain tracks 
01 "May Your Kindness Remain"
02 "Lift The Lonely From My Heart"
03 "Two Cold Nights In Buffalo"
04 "Rough Around The Edges"
05 "Border"
06 "Took You Up"
07 "This House"
08 "Kindness Of Strangers"
09 "I've Hurt Worse"
10 "Long Road Back To You"
May Your Kindness Remain is out 3/23 via Fat Possum Records and Mama Bird
To pre-order : https://cma.lnk.to/MYKR
Tour dates:
US
20/03 Asheville, NC – The Mothlight
21 /03 Carrboro, NC  – Cat's Cradle
23/03 Washington, DC  –  Black Cat
24/03 Philadelphia, PA – Boot & Saddle
26/03 Allston, MA – Great Scott
27/03 New York, NY –  Mercury Lounge
29/03 Toronto, ON –  The Drake
30/03 Pontiac, MI –  Vernors Room At The Crofoot
31/03 Chicago, IL  –  Schubas
02/04 Minneapolis, MN –  7th St Entry
05/04 San Francisco, CA  – Cafe Du Nord
06/04 Los Angeles, CA – The Moroccan Lounge
07/04 San Diego, CA –  Soda Bar
Europe – UK
12/04 Copenhagen, Denmark – Vega
13/04 Berlin, Germany –  Privatclub
14/04 Amsterdam, Netherlands –  Bitterzoet
15/04 Cologne, Germany –  Studio 672
16/04 Brussels, Belgium –  AB Club
18/04 Leeds, UK –  Brudenell Social Club
19/04 Edinburgh, UK –  Summer Hall
20/04 Dublin, Ireland –  Whelan's
21/04 Liverpool, UK –  Arts Club
22/04 Manchester, UK –  Gorilla
23/04 Brighton, UK –  Komedia
24/04 London, UK –  Islington Assembly Hall
26/04 Paris, FR – Petit Bain
US
11/05 Portland, OR –  Mississippi Studios
12/05 SEATTLE, WA – Tractor Tavern
27/07 Philadelphia, PA –  XPoNential Music (Festival July 27-29)
09/08 Göteborg, Sweden – Way out West (August 09-11)
16/08 Wales, UK – Green Man Festival (August 16-19)

Latest posts by Rosine Alleva
(see all)