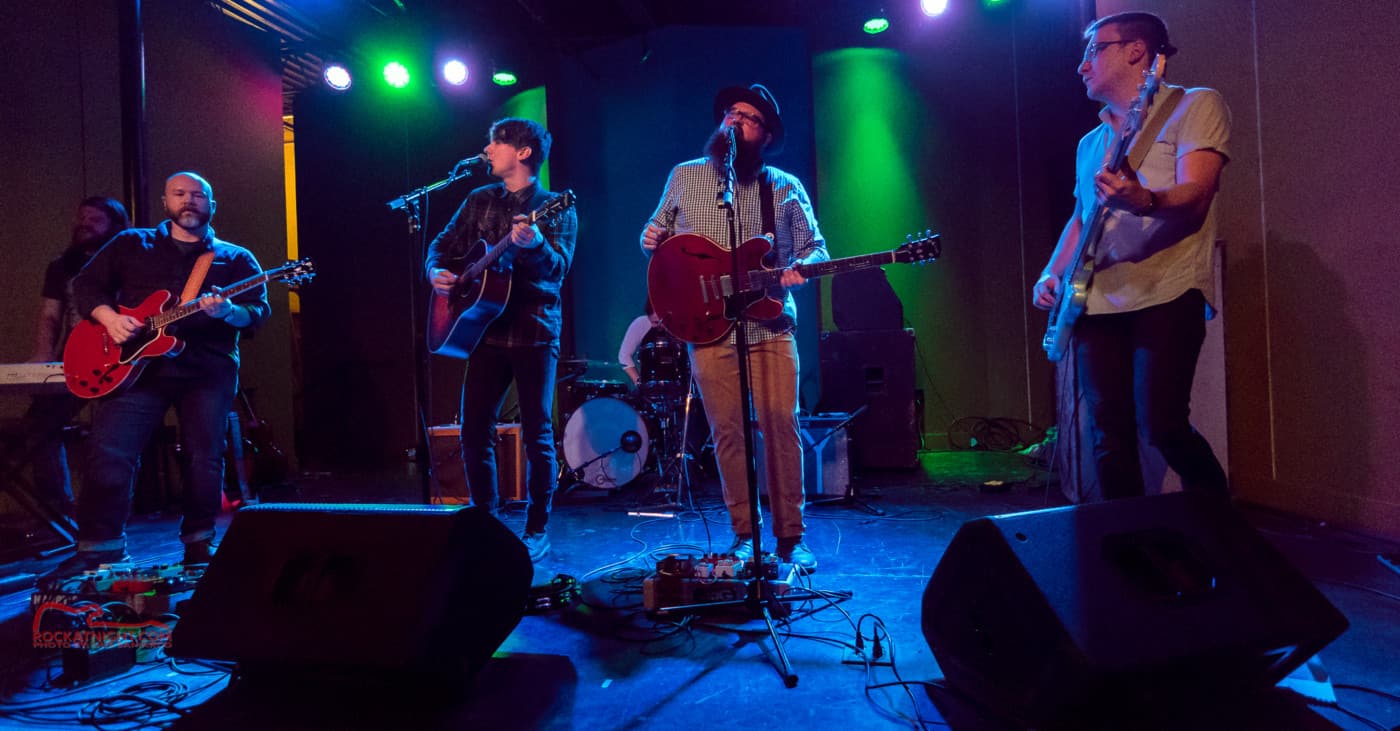 By Gus Samarco, Rock At Night Raleigh
I got to listen and shoot Young Yonder for the first time in 2016 when they opened the show for Jack the Radio on their last album release show and although this is not my favorite style of music (you know, I like metal), I really enjoy their shows. I had the pleasure of meeting every member of the band a few times and it's always a good experience.
Listening to Young Yonder is definitely a southern experience. From country to rock to blues and back again through Americana. Deftly maneuvering between genres, sometimes within a song, the band reaches deep to provide songs described as "music for the homesick." Young Yonder writes music to describe the human condition: the trials, triumphs, heartaches, and hangups.
Young Yonder's self-titled release, their first full length album, is a summation of the band's journey. Chronologically, it could be considered a retrospective, as the songs cover the band's history. From the traditional murder ballad, "Dirty," to the acerbic, foot-stomping "Get Lost," to the frantic, Southern Gothic aesthetic of "Pentecost," this album is Young Yonder.
Here are some pictures of the Album Release party, hosted at Kings, in Raleigh, North Carolina:
Photo Gallery

Latest posts by Gus Samarco
(see all)