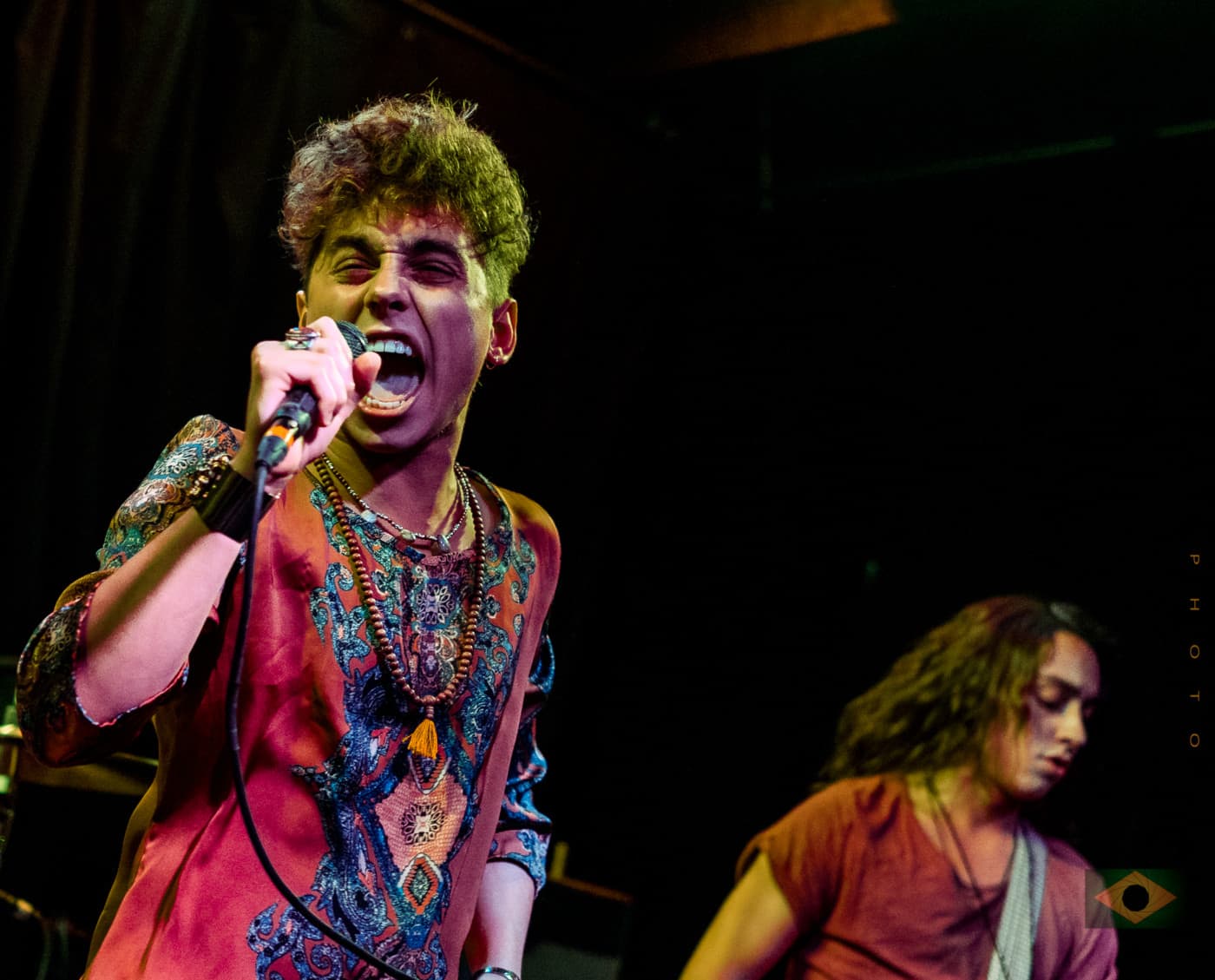 By Gus Samarco, Rock At Night Raleigh
Album Review:

Greta Fan Fleet's From the Fires Double EP-Release date November 10, 2017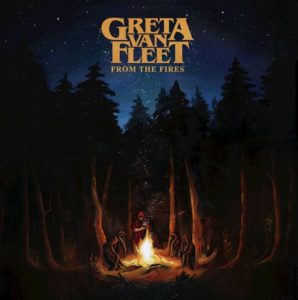 What do you say about a band formed by four kids that don't even average 20 years old and want to compose and play music inspired by bands from the 60's and 70's? "Prodigy" is the first word that comes to my mind!
Greta Van Fleet, from from Frankenmuth, Michigan, was formed by brothers Josh (vocals), Jake (guitar) and Sam (bass/keys) Kiszka, and best friend Danny Wagner (drums).  Josh and Jake are 21 and Danny and Sam are 18.
The four prodigies were raised on their parents' extensive vinyl collections (shared influences are Muddy Waters, Lightnin' Hopkins, The Who, Jimi Hendrix), and were encouraged to be creative, daring and innovative. At such a young age, the band members have fantastic musical skills and, between us, Josh appears to be the "love child" of Janis Joplin and Robert Plant. Incredible, ladies and gentlemen. The band is bound and determined to bring real Rock 'n' Roll back to the mainstream, and from the way they sound, this is not a drill folks!!!
Greta Van Fleet is on the road for their first-ever tour of the U.S., completely sold out, and spectacular praise from the media. Next year, the boys embark to Europe, for their first European Tour! This is no "Boys Band" folks, GVF is the rock band we have been hoping for since the 90's.
The new Double EP, From The Fires, combines four new tracks recorded in September at Rust Belt Studios in Detroit – two GVF original songs, "Talk on the Street" and "Edge of Darkness," and two covers, Sam Cooke's emotional "A Change Is Gonna' Come" and "Meet On The Ledge" by the late 60's folk rock band Fairport Convention – with the four songs from the band's debut EP, Black Smoke Rising, released earlier this year.  From The Fires was produced by the same duo that helmed Black Smoke Rising, Al Sutton and Marlon Young.   As Greta Van Fleet vocalist Josh Kiszka said, "These eight songs belong together as they share a theme of basic humanity."
This album has a vibe that's going to make you groove, if you are into Rock 'n 'Roll, you are going to love this. There's no way you can stand still while listening to this album. The album starts with "Safari Song", a vey Led Zeppelin like song, full of life where you can have a good taste of Josh vocals. Talking about vocals, "Edge of Darkness" really made me stop and pay attention to Josh's vocals, to start with, but pay attention to the instruments as well.  You will find this song to be nothing short of incredible. Following,  we have "Flower Power", a very melodic ballad before the first cover song, "A Change Is Gonna' Come", an incredible Sam Cook cover song, with an interpretation full of character and emotions.
"Highway Tune" is another great original song from this young band. It is quite amusing to listen to music of this quality and magnitude from people who were born a whole generation after the songs that inspired the band were recorded! Think about this, this is exemplary parenthood people!!!!! I was 14 when I found Rock 'n' Roll in the 80's, the members of GVF were listening to the same artists that INSPIRED the members of Led Zeppelin, while they were still sucking on a bottle, tell me, how awesome is that?
Fairport Convention has been a band that captivated Josh, who fired up the cannon in his voice in "Meet on the Ledge", is a great cover from that band. The album continues with "Talk On The Street", another new song, full of good vibes. The album wraps up with "Black Smoke Rising", another great success from the original EP.
SONG LIST
Safari Song 3:54
Edge of Darkness 4:28
Flower Power 5:12
A Change is Gonna' Come 3:17
Highway Tune 3:00
Meet On the Ledge 3:49
Talk On the Street 4:08
Black Smoke Rising 4:19

Latest posts by Gus Samarco
(see all)