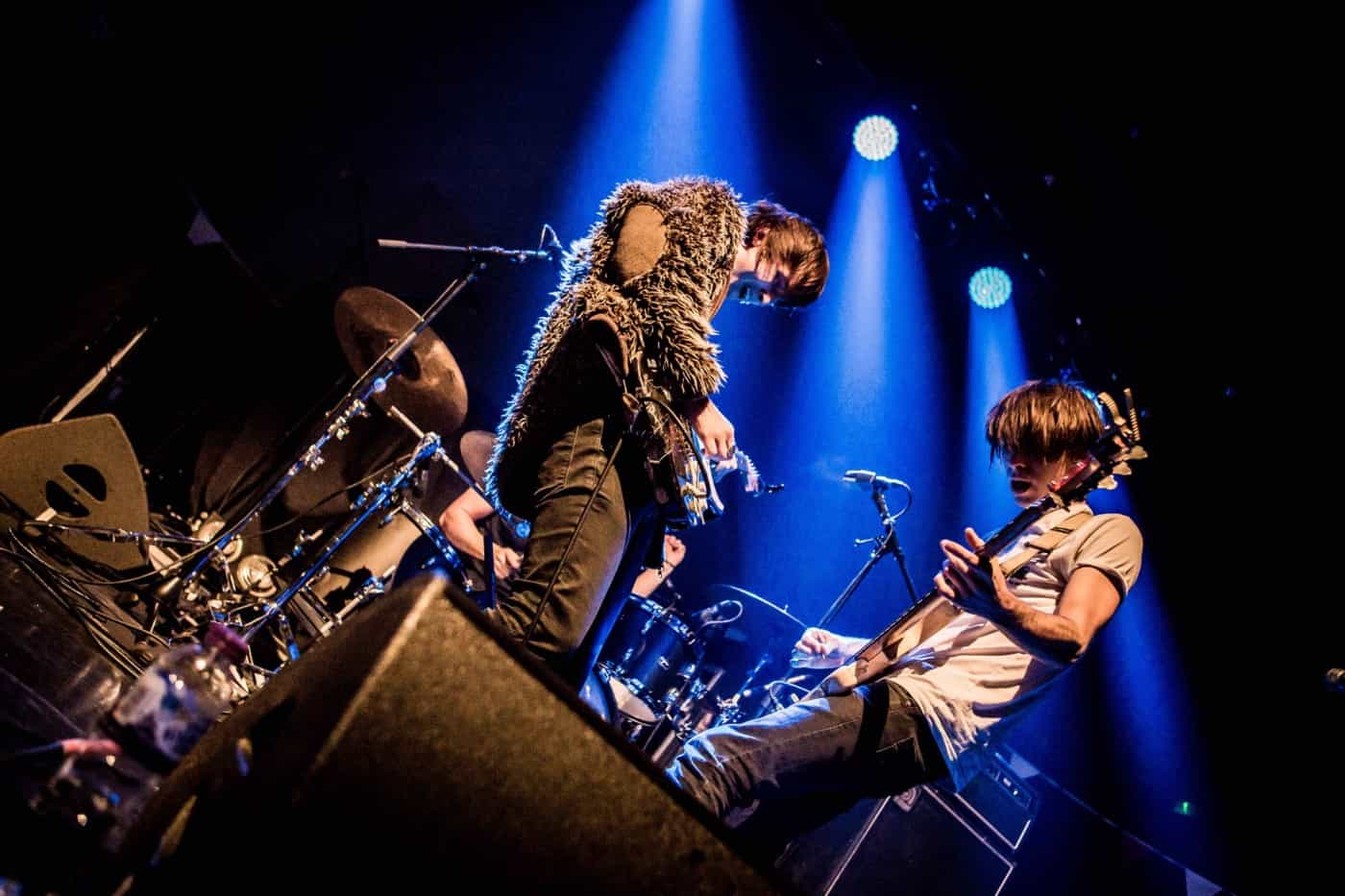 By Lloyd Wakeling, Journalist, and Desh Kapur, Photographer-Rock At Night Manchester
REVIEW of single "The boy that life forgot" by The Trampolenes.
From the very beginning of this song you realise it is cut from a very different cloth than previous Trampolenes offerings. The simple, yet atmospheric piano entre, sets the next few minutes up perfectly and succinctly. Carrying a mood that is both pleading lyrically and in parts inconsolable musically, it combines the two beautifully, and with the instantly recognisable base sound and vocals providing the evidence of who we are listening to, the production carries the song along without overdoing any part of it. From the backing vocals to the restrained guitar rifts, it plays around your head like all good songs do, staying in there like the friend it will soon become. This shows a maturity in the Trampolenes song writing and I for one applaud it with open ears!
Trampolene will be touring over the next few months including shows with: The Libertines & Liam Gallagher in December, Musicians against Homelessness with Cabbage in November and Jack playing lead guitar for Peter Doherty & The Puta Madres in November: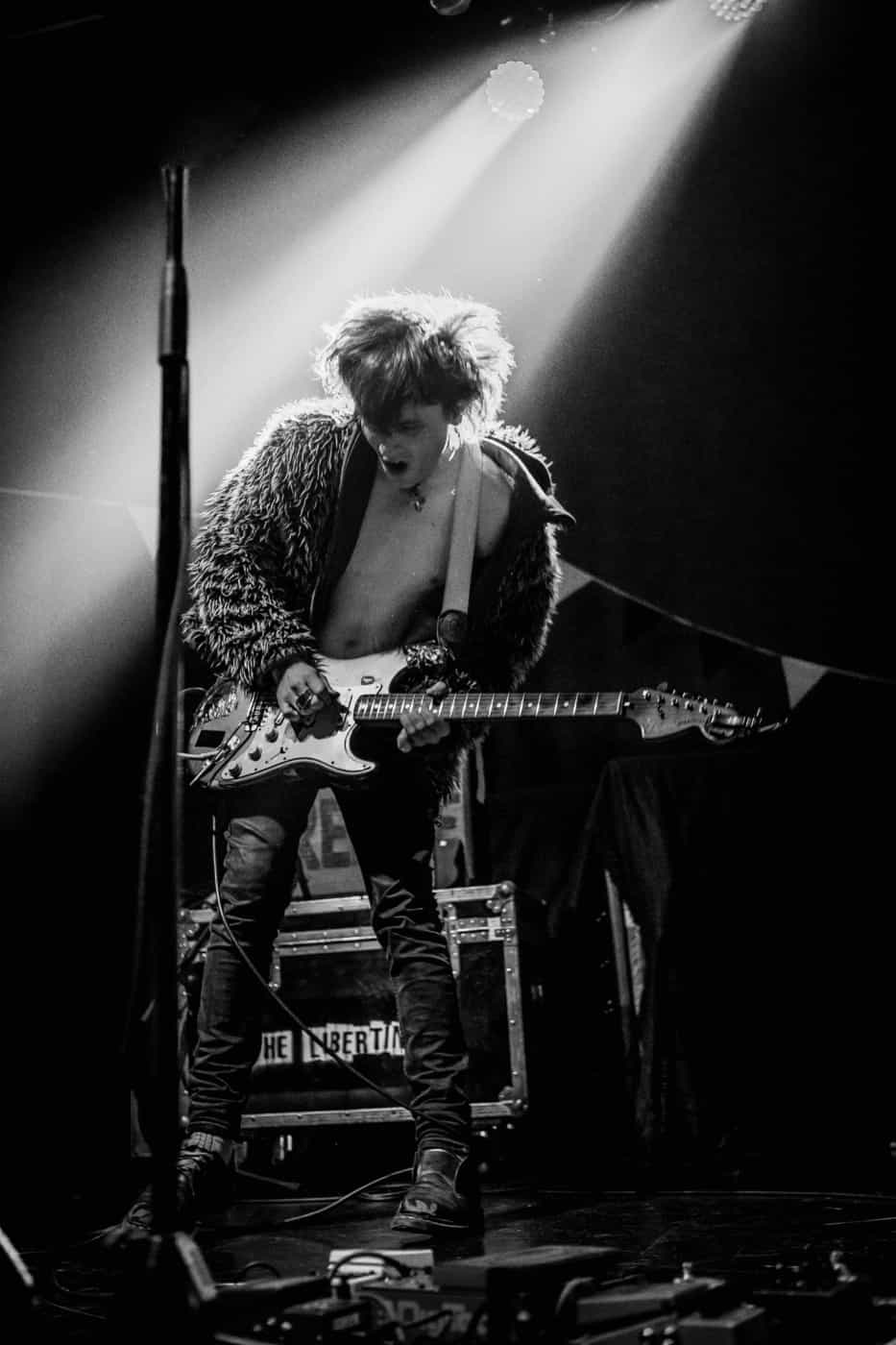 Tour Schedule
OCTOBER
28th Lincoln – 2Q Festival
NOVEMBER
2nd Cardiff – The Moon (This Feeling Club Night)
3rd Bristol – The Mother's Ruin  (This Feeling Club Night)
4th Brighton – Hope & Ruin  (This Feeling Club Night)
5th Southampton – Talking Heads
7th Leeds – Lending Room  (This Feeling Club Night)
8th Liverpool – Magnet  (This Feeling Club Night)
9th Manchester – Jimmy's  (This Feeling Club Night)
10th Sheffield – Leadmill (Musicians Against Homelessness with CABBAGE)
18th London – Tru Era Cafe (JACK ONLY) SOLD OUT
22nd Oslo (Norway) – The Sentrum Scene (Jack with PETER DOHERTY & THE PUTA MADRES)
23rd Aarhus (Denmark) – Train (Jack with PETER DOHERTY & THE PUTA MADRES)
24th Stockholm (Sweden) – Vasateatern (Jack with PETER DOHERTY & THE PUTA MADRES) SOLD OUT
25th Stockholm (Sweden) – Vasateatern (Jack with PETER DOHERTY & THE PUTA MADRES)
27th Zurich – Kaufleuten Lounge
DECEMBER
10th Nottingham – Motorpoint Arena (with LIAM GALLAGHER) SOLD OUT
12th Birmingham – Arena (with LIAM GALLAGHER) SOLD OUT
13th Cardiff – Motorpoint Arena (with LIAM GALLAGHER) SOLD OUT
14th Blackpool – Empress Ballrom (With THE LIBERTINES) SOLD OUT
15th  Brighton – Centre (with (with LIAM GALLAGHER) SOLD OUT
16th Manchester – MEN Arena (with LIAM GALLAGHER) SOLD OUT
Latest posts by Desh Kapur
(see all)