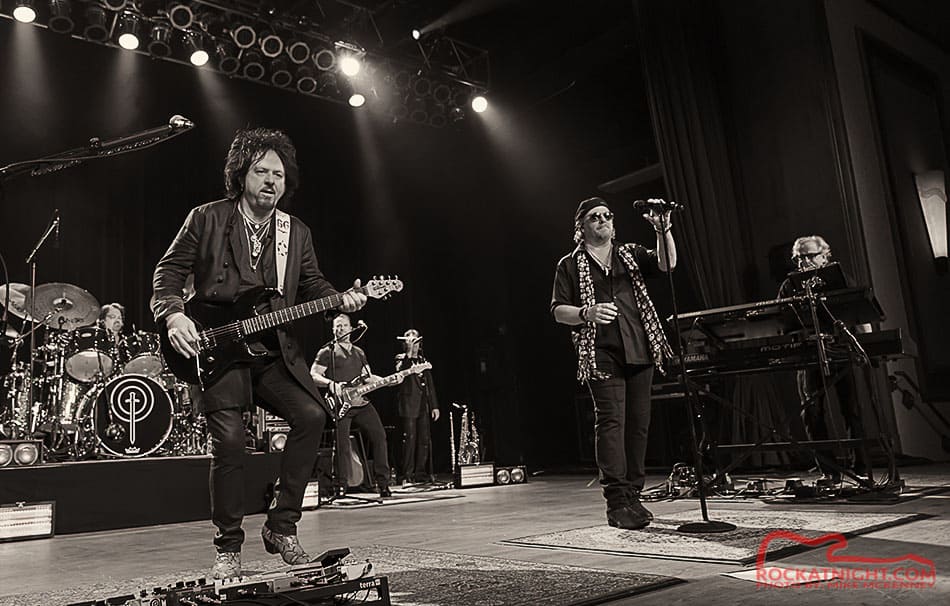 By Mike McKenney, Rock At Night New England Correspondent
Venue:Twin River Casino-Lincoln, Rhode Island-Saturday June 17, 2017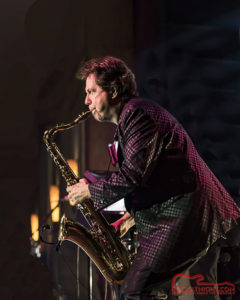 For almost forty years now, Toto has been one of the top selling touring bands and recording artist in the world. With four consecutive Grammy's and three American Music awards, Toto brought their classic pop rock to Twin River Casino.
Band members Steve Lukather (guitars and vocals), David Paich (keyboards and vocals), Steve Porcaro (keyboards and vocals), Shannon Forrest (drums) and Joseph Williams (lead vocals) are back on tour performing the songs every audience loves and, a few deeper cuts casual fans could be surprised by. Toto, after all these years, is still a slick band with a great vision and tight production. "Only the Children" and "Hold the Line" had the audience up on their feet early in the show, wisely saving other popular hits "Rosanna" and "Africa" for later.
With a song catalog from albums spanning over three decades including "Pamela", "The Muse", and "I'll Supply the Love", Toto kept the crowd into it all night.
Of course everyone expects a band that sold over 40 million albums to be able to hit the mark on their most iconic songs (which they did!), however it was a jazzy version of "Chinatown" and a fantastic Steve Lukather soulful cover of Jimi Hendrix "Red House" that really stole the show.
Steve can shred with the best, (and he has). From Carlos Santana, Eddie Van Halen, and Joe Walsh to playing in Ringo Starrs' All Star Band, the list goes on and on earning Grammy, American Music and the prestigious International Eddy Christiani Award for 33 years of guitar mastership.
In fact all of the band member have written and performed with some of the most legendary names in music history, including Michael Jackson (on the international hit Thriller), Stevie Wonder, Miles Davis, Elton John, Pink, Paul McCartney, Boz Scaggs, Steely Dan, Roger Waters, Lionel Richie, Slash and countless others.
As Toto continues on this current tour, they have just announced their "40 TRIPS AROUND THE SUN" tour to celebrate their 40th anniversary and promote their new release on Sony Records, in February 2018.
Photo Gallery
Set List
Only the Children
Hold The Line
Afraid Of Love
Lovers in the Night
Pamela
I'll Be Over You
Chinatown
Red House
(The Jimi Hendrix Experience cover)
99
The Muse
Home Of The Brave
Rosanna
I'll Supply the Love
Encore:
Africa
Videos

Latest posts by Mike McKenney
(see all)