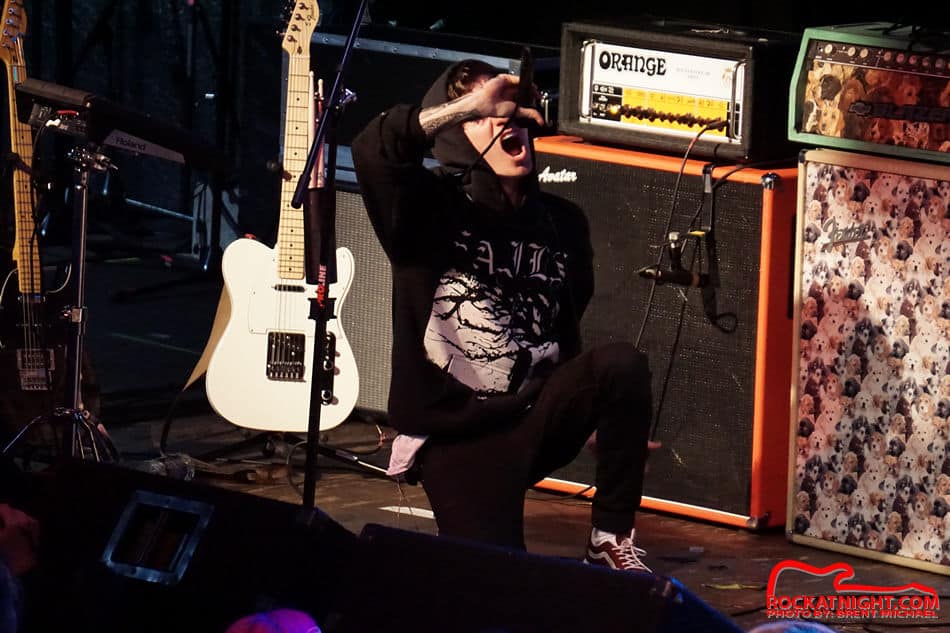 By Brent Michael, Rock At Night Tampa Correspondent
Venue: The Orpheum, Tampa, Florida–May 25, 2017
"How about that guy Nothing, Nowhere? He's weird, ain't he? I like that about him!" I honestly can't recall which band's vocalist made that comment, but it's a good summation. Trying to research a band, no, a guy, whose goal is to be mysterious while making a name for himself, or more appropriately his project, is an exercise in frustration.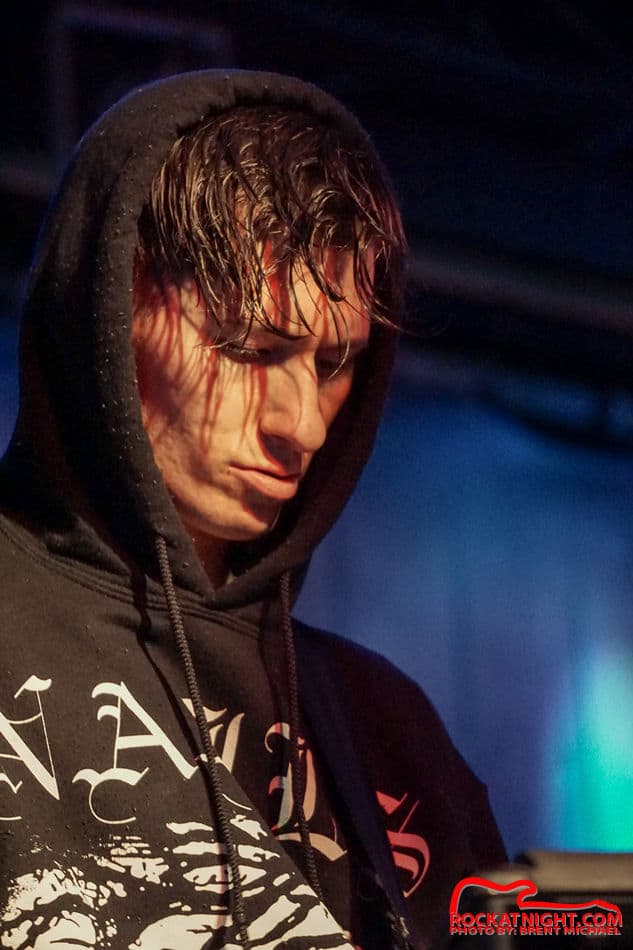 Last.fm says, "Nothing,Nowhere is a emo/indie rock/emotional trap project. He has confirmed that the project is just one member, however he has friends help him perform the songs live." There's a Reddit FAQ that has a few more snippets; I gleaned that Nothing, Nowhere is not a band, it's one guy, who also has been with Trau Choi and whose real name is Nick, or Jarred, or Joe, or Joe Rufo, but who goes by "Nothing" when asked.
He first released The Nothing,Nowhere LP in 2015, followed by Bummer ( also 2015) and Who Are You? in 2016. He's toured since with La Dispute and Thrice, and has currently joined the Real Friends tour along with Have Mercy, Tiny Moving Parts, and Broadside. He recently released a music video, Clarity in Kerosene. He has a Twitter account he hasn't posted to: "@n0thingn0where hasn't Tweeted When they do, their Tweets will show up here."
He spent much of the show kneeling, hides his face much of the time under his trademark hoodie, and had bandmates that I was unable to identify, except to say they are not from Trau Choi. He lets the music speak for itself, a rarity these days where huge egos and publicly bragging about yourself and your "accomplishment" is considered presidential.
Hunt him down – it'll be worth it!
Photo Gallery

Latest posts by Brent Michael
(see all)