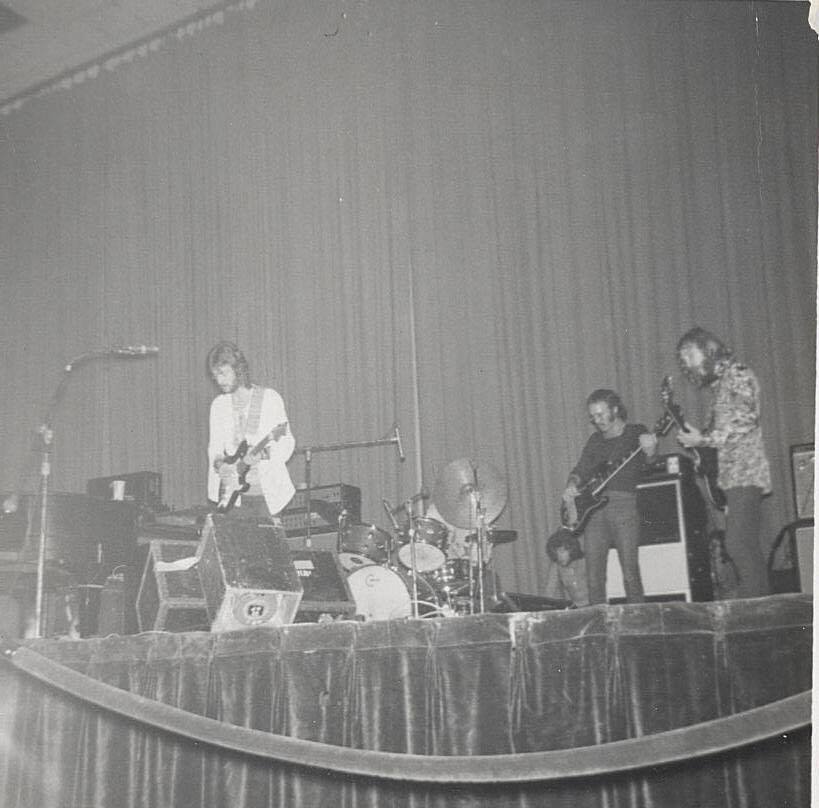 By Anita Stewart, Rock At Night Tampa Correspondent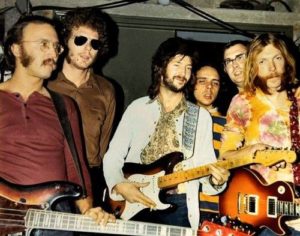 In Florida, in the late 60's and early 70's one had plenty of opportunities to meet the bands, especially if you were a young girl. Pier 60 on Clearwater Beach was a place where everyone met up for parties, a rendezvous point for those of us going to concerts elsewhere (usually Tampa), picking up some weed or playing guitar and singing. A colorful escape from school or work and a place where us hippies would hang out.
It was on a few of those evenings and intermingled with memories from the usual glow from black light posters, soporific tendrilling smoke and flowing Boone's Farm apple wine that made recollections now difficult; I would end up at parties in different parts of Tampa Bay along with a particular circle of girlfriends. We were always the jail-bait, underage females trying to live life on the edge and wanted to appear much older than our years. The Allman Brothers Band members would come to the parties and hang out with the party goers, play a few tunes, get high with us. A few puffs of weed, some cheap wine and we girls were getting quick and hurried rides home to make our curfews by 1AM on the weekends.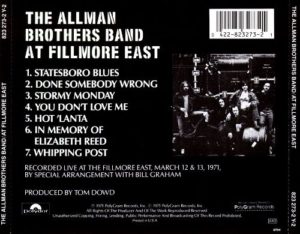 I loved the Allman Brothers' music. Back in those days, I was in full on, hippie mode and the Southern Rock genre was a great fit for the times with a perfect blend of the blues legends covers, soul, rhythm and blues and rock music. Those of us in the south were really into this new genre that was in all reality being created on the fly by the Allman Brothers. Their watershed album that launched them into the music scene as a band was "At Fillmore East."
I had good friends who also knew the band personally or were connected through their own bands and networks of other musicians. William Daniel, an impressive guitarist still playing in bands (interviewed by Rock at Night HERE) and also a friend of mine from junior high and high school has two snapshots of Derek and the Dominoes, a music project with both Duane Allman and Eric Clapton.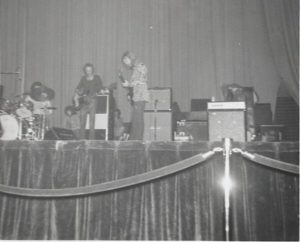 This collaboration of Eric Clapton and Duane Allman proved to be karmic and fateful based on their creativity and mutual respect for each other. And as a result, we music aficionados hail the album "Layla" as one of the best recordings ever in rock music history. One of this band's legendary concerts took place at the famed Curtis Hixon Hall in Tampa on December 1st, 1970. This was one of only two public appearances that Eric Clapton and Duane Allman did together. A precious moment in time. William Daniel was at that show. I was supposed to go with girlfriends, but couldn't and for a reason I can't even remember now.
Hear the whole show HERE.
1971 and 1972 were tough years after the tragic deaths of Duane Allman in a motorcycle accident in Macon, GA in October 1971 (he was only 24 years old) followed by the same type of accident with Berry Oakley (bassist) a year and two weeks later and the accident scenes about two blocks apart. Gregg Allman did his best to carry on and keep the band together. He was able to do that successfully over the years despite so many challenges. Bad marriages including the well publicized one with Cher and addictions were elaborated on by the media and included long spans in rehab, but the music went on for what we fans thought, would be forever. Books were written, stories and legends were told and the Big House up in Macon became a famous landmark.
We fans were referred to as "family" and we are a large and extended one. Band lineups changed, albums were recorded, the band toured everywhere on the globe throughout the years until the fanfare surrounding the last concert at the Beacon Theater in New York City on October 28th, 2014.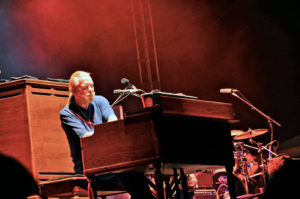 Everyone knew Gregg was in poor health for a long time. His mother passed in 2015 and then in January 2017, Butch Trucks, a Florida resident and one of the original drummers also left this world. Rumors of Gregg's ill health over the past months were denied by his spokespeople when media noted he was probably under hospice care at his home outside of Savannah. He left us on May 27th…while we all sat under one of those beautiful blue skies the band sang about.
Thank you, Gregg and Duane, for the beautiful music that we will cherish forever. Ya'll are together now and with Berry, Butchie and Mama and others that will not be named here. All family though.
Love always.
Music lives. And the road goes on forever…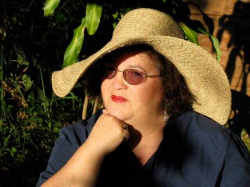 Latest posts by Anita Stewart
(see all)