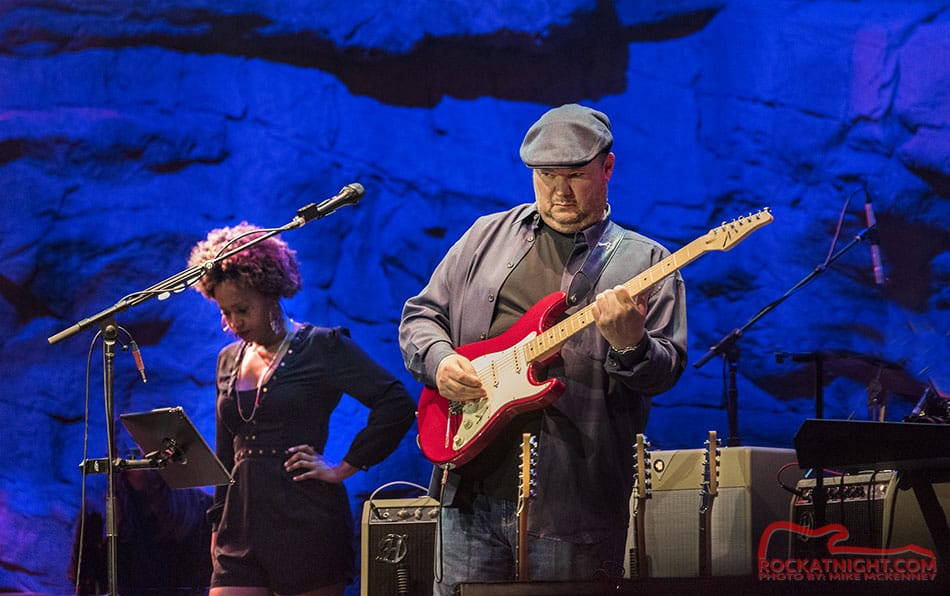 By Mike McKenney, Rock At Night New England Correspondent
Venue: Wolf's Den at Mohegan Sun, Uncasville, Connecticut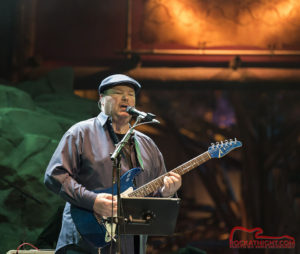 During the early 1980s, it was impossible to tune to any pop radio station and not hear a Christopher Cross tune.  The 5 time Grammy Award winner, dominated the adult contemporary airwaves with iconic hits "Sailing",
"Never Be the Same" and "Think of Laura".   Cross went on to win an Academy Award for Best Song for "Arthur's Theme (Best That You Can Do)".
Rock At Night caught up with the 80s icon at the Wolf's Den where he performed with a full band and back-up chorus.  Christopher Cross spoke briefly to the Wolf Den audience about his admiration of Dudley Moore, saying he considers him the only true "Arthur".
Throughout the night, Cross preformed a nice upbeat blend of old hits and new originals such as the bluesy "Reverend Blo65whard".  His high range voice still has a smooth quality and his guitar work was outstanding as witnessed during
"Walking in Avalon" , "Wonderland", and "Dreamers".
During the introduction to "We Will Remember You" (a song written to honor all that serve in our military) actor/musician Gary Sinise appeared on a large screen and informed the crowd that Christopher Cross had contacted him about donating all the proceeds from "We Will Remember You" to the Gary Sinise Foundation and preformed that song with Gary's Lt Dan Band.
 The night ended when Christopher Cross sent the sold out audience "Sailing" home, finishing with the crowd favorite.  I am sure the audience left with a warm feeling of satisfaction and nostalgia.
Photo Gallery
  The images may not be reproduced, copied, transmitted or manipulated without written permission to Rock At Night and the photographer. Use of any image is a violation of the United States and international Copyright law

Latest posts by Mike McKenney
(see all)