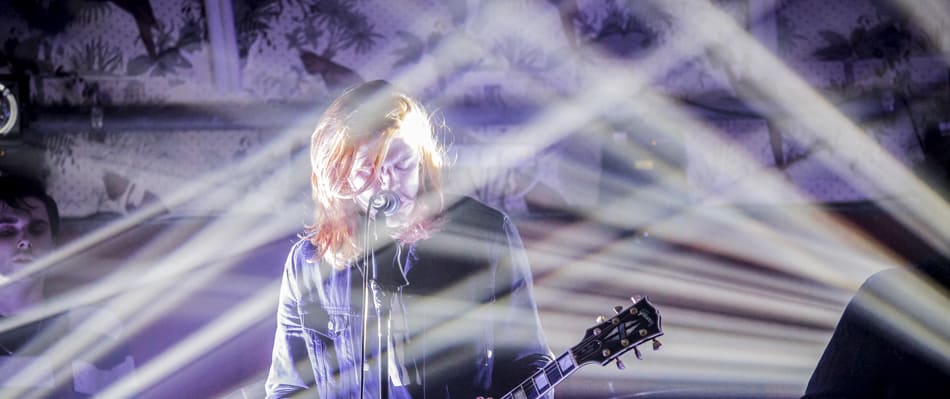 By Desh Kapur, Rock At Night Manchester
Venue: THE DEAF INSTITUTE MANCHESTER, 6th APRIL 2017-The Pale White, Estrons, THE AMAZONS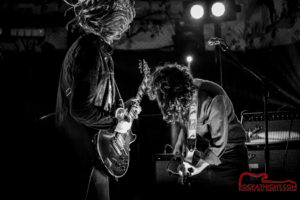 I hate it when I miss a band, especially one recommended by the headline act, but due to a mix up of sorts involving myself and some mistaken communication, that's exactly what happened when I went to 'The Amazons' gig at The Deaf Institute in Manchester the other night. And of course, according to all, they were good, but hopefully I will get to see 'The Pale White' on their travels very soon.
The Welsh Grrr rockers 'Estron' were next on stage, bringing with them their 100mile an hour brand of Indie pop /punk that blew through the room like a storm brewed from past lives lived and like many others in the industry, I carry a strong belief that these guys are going far. Tight, loud and energized, what else could you ask for!
The perfect aperitif duly dispatched, it was now main course time and the boys from Reading 'The Amazons' were perfect for our menu. Lauded by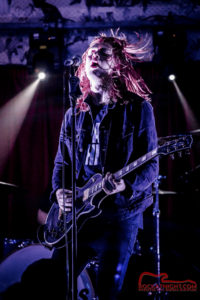 Radio 1, The Independent, NME and Greg James recently, this band had a lot to live up to it seemed. A sweaty, sold out room had high expectations mixed with palpable excitement that was contagious. Could they deliver? Would they deliver? Simply put, deliver they did…and some! Incredible! 'Black magic' started it all off and with the soaring vocals of Matt Thomson and belting guitars in full flight, it was seen to that the crowd were instantly and wantonly bouncing. The tone was now set and this Indie 'love nest' of huge choruses, ear melting guitar riffs and appreciative audience were as one. There was an awesome balance between heavy and dark, light and shade, magical. With a laser show worthy of 'Old Trafford' down the road and a band intent on giving everything for their art, it was a feast of music that will live long in the memories of those who came and saw. Matt claimed that this was the bands favorite gig to date so far, but let me tell you, it was definitely
One of mine. The whole performance was a standout and it is such a relief to know that 'Rock and Roll' still has a heartbeat and breathes happily amongst the sweat laden t-shirts of our suburban stages, just like the old days, just as it should.
Just a small footnote though, if you or a friend are ever tempted to bring along, to a gig, a blowup shark, please be warned, I have a pin!
Members: Matt Thomson (guitar and vocals), Chris Alderton (guitar), Elliot Briggs (bass), Joe Emmett (drums).
Photo Gallery
Videos
The images may not be reproduced, copied, transmitted or manipulated without the written permission to Rock At Night and the photographer. Use of any image is a violation of the United States and International Copyright laws.
Latest posts by Desh Kapur
(see all)