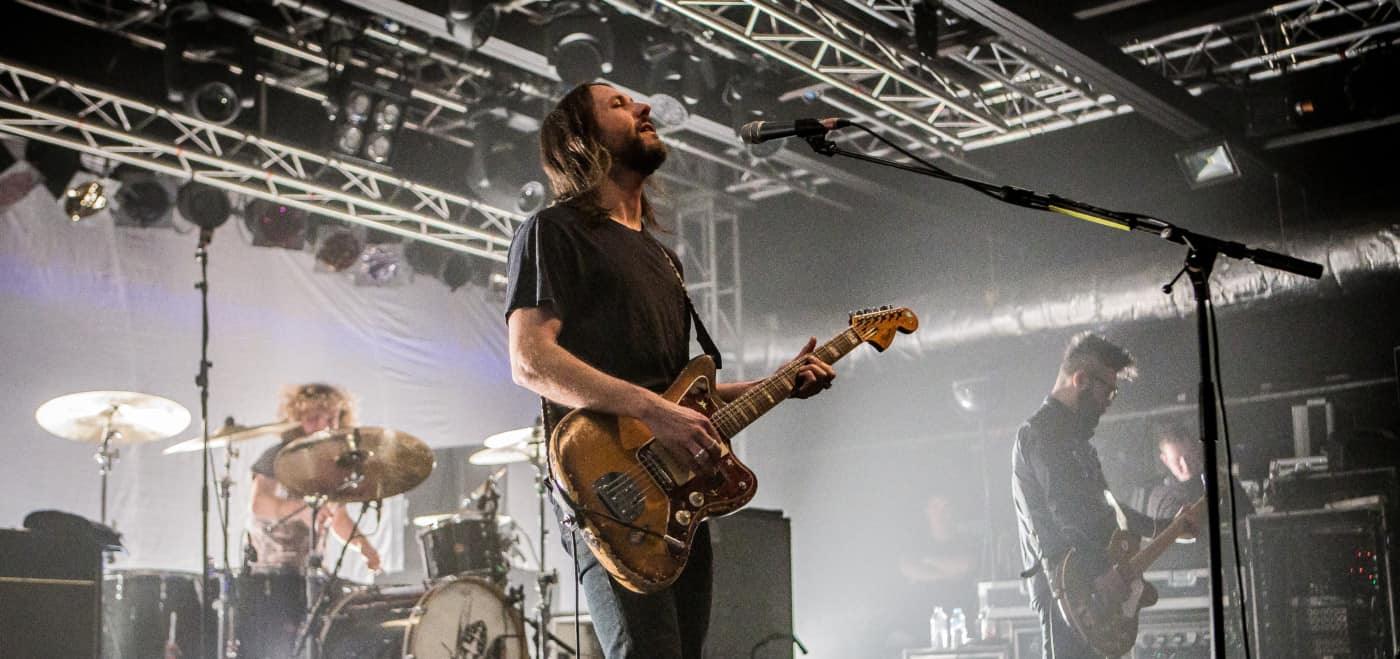 By Desh Kapur, Rock At Night Manchester Correspondent
Venue: O2, Liverpool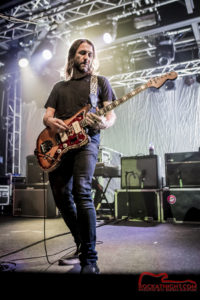 A welcoming bar was our first stop on the way to see the band Feeder at the O2 in Liverpool. They are touring in support of their new album "All bright electric" and like two excited teenagers (ah the memories!) my mate and I discussed the many merits of past Feeder songs and gigs and by the time we finally did reach the venue, we were well and truly ready to see the band whose songs carry so many memories?
Now unfortunately I missed the first band to appear on stage, and although my mate and the crowd seemed to fully appreciate their talent and they happily told me so, I apologise for that, but I'm sure I will catch them again in the future.
Before long though, the stage went dark and soon the voice of the mercurial David Bowie hit the vacuum with his iconic and unsurpassed 'Space Oddity'. To this, on walked the band, smiling from ear to ear and quickly they launched into their first track 'Another day on Earth' from the new album. Gentle lilting piano, lingering guitar notes and the ever recognisable Nicholas vocal, blended and danced as one and we
Were already putty, perfect! 'A Universe of life', the next track was also from the new album and it featured a much edgier guitar sound that now took the atmosphere to a new, even higher level. Now I could happily sit and list song after song played, but suffice to say, many a musical trip was made to previous albums including 'Feeling the Moment', 'Pushing the senses', 'Lost and found', 'High' and 'Insomnia' to name but a few.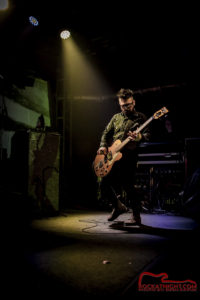 My main highlight of the evening though, was how well the 'old' and the 'new' material sat together, as if they were sitting on an old couch, discussing days gone by and days to come with that same excitable belief that they will always be together, as one.
The crowd loved them all and whether they were old songs or new, they all would be remembered and lovingly tethered to this new, wonderful Feeder memory. The band themselves seemed to react to this show of devotion with much appreciation and gratitude,that in itself was endearing and the product of what can only be described as a disbelief in the fact that so many people had turned up to see them yet again.
Feeder are truly a great band, and a great live band to boot, tight yet spontaneous and with a back catalogue that would jewel any past or present ensembles' catalogue, mixed with the sublime power of their new material, that carries a solid, stand on its own two feet attitude, how can they fail!
See them I implore you, a band with a history but yet a band reborn and heading into the future, head up and eyes front!
Photo Gallery
The images may not be reproduced, copied, transmitted or manipulated without the written permission to Rock At Night and the photographer. Use of any image is a violation of the United States and International Copyright laws.
Latest posts by Desh Kapur
(see all)