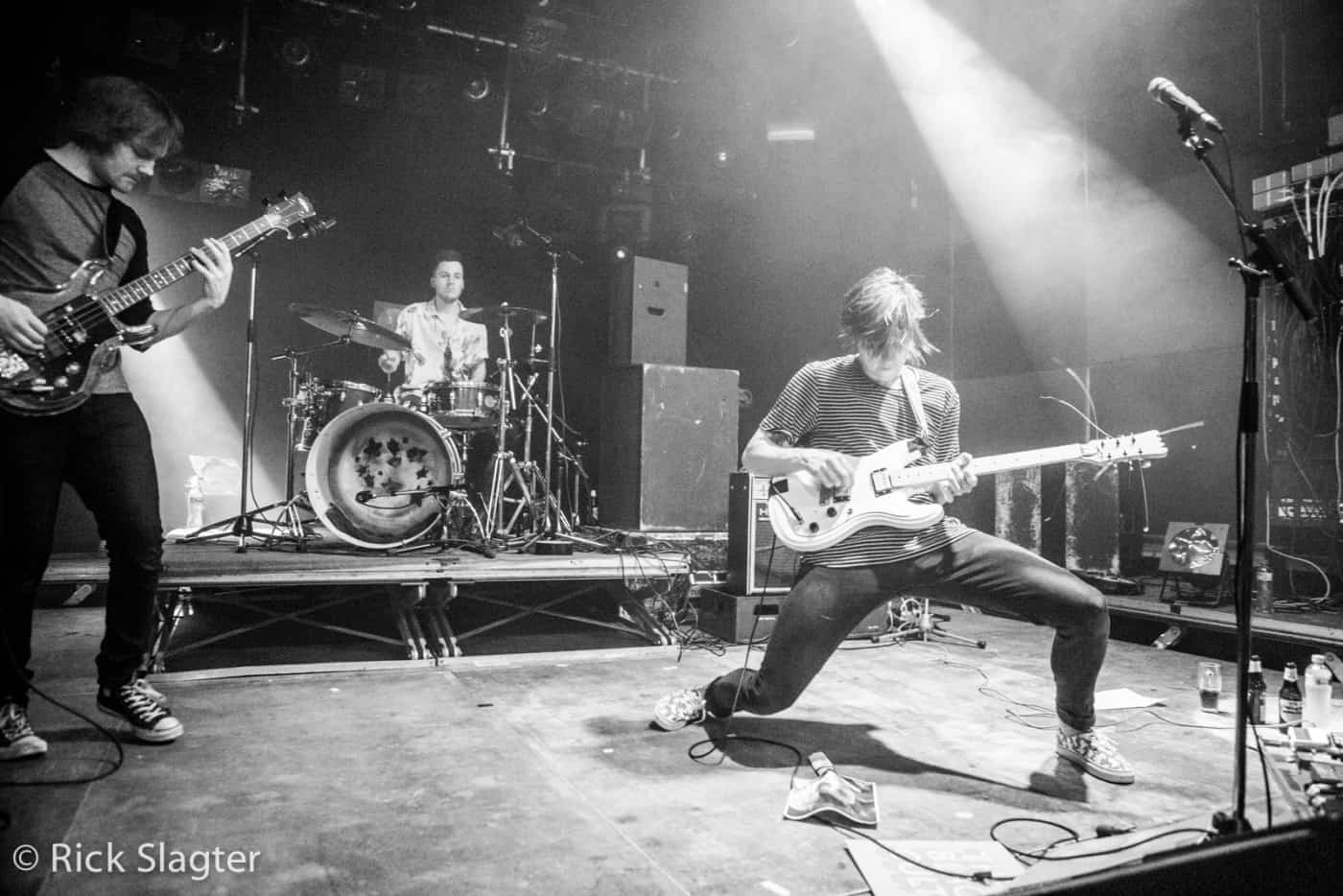 By Rick Slagter, Rock At Night Groningen Correspondent
Venue: Vera Club Groningen, The Netherlands-January 30, 2016
The Black Cult is an upcoming garage rock trio from Groningen, The Netherlands, and plays a mix of garage, punk and pop. It is modern rock 'n' roll as it should be–fast and loud and in your face. The band features compact songs with catchy guitar riffs and refrains.
Last week the band released their full length debut album at Vera Club Groningen.  It was a real hot party, one hour full speed ahead. The musicians had their instrument in total control during their acrobatic moves. The Black Cult plunged the audience into a tsunami of energy. RAN tried not to run and caught some highlights.
The Black Cult is: Douwe Doorduin – guitar, vocals, Jorn Draaijer – bass, Wouter Kalsbeek – drums.
PHOTO GALLERY
VIDEOS
The images may not be reproduced, copied, transmitted or manipulated without the written permission to Rock At Night and the photographer. Use of any image is a violation of the United States and International Copyright laws.
Latest posts by Rick Slagter
(see all)