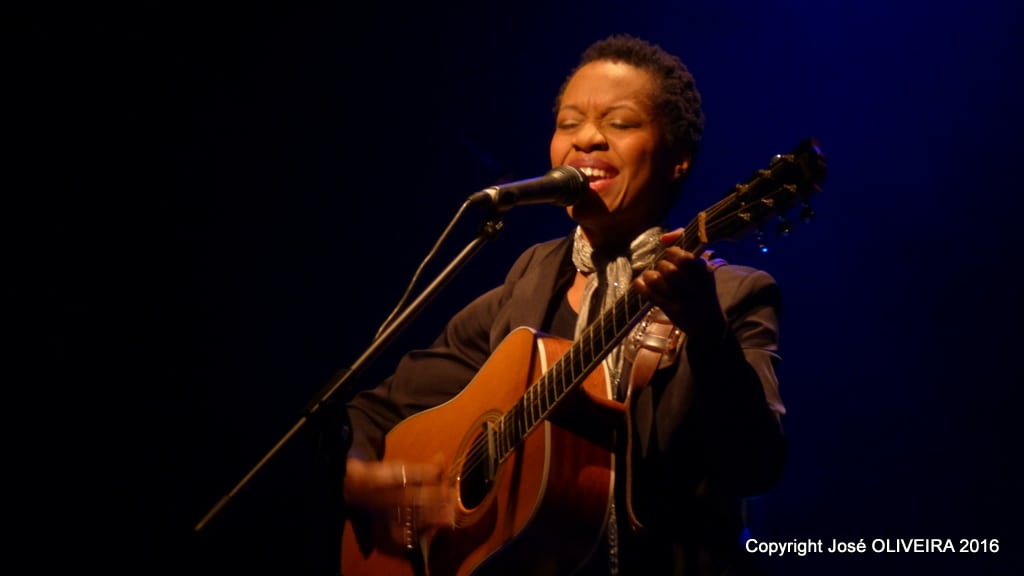 By José Oliveira, Rock At Night Columnist-Colmar, France
Venue: THE DOME – MUTZIG – 24th January 2016
A subtle and successful choice to sing Moliere's French language! Soul, Folk, Jazzy and well-written. Lisa has called upon the spirit of liberty which brought her to her country of adoption: France. Eleven songs of love and sharing, nostalgia and journeys unite eloquently in colorful finesse. Lisa Doby's "So French" is a veritable bijou.  Please see Rock At Night's (RAN) interview with Lisa Doby (LD) below: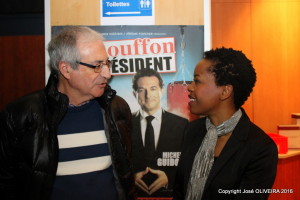 RAN – Lisa, everyone in Europe dreams of the American Dream! As an American what brought you to Europe, and more precisely to Alsace, France?!
LISA DOBY (LD) – I took French in high school and I always knew I would go to France, I just had no idea I'd actually wind up staying two decades! I love the language and the culture, and Alsace is a beautiful region. I came to study the language, then felt that I could bloom and grow here.

RAN – Is it easier for an American to build a career here in Europe?

LD – I don't think in terms of 'easier' or 'harder'. I would say that since it's the place I chose to be–then it's where I needed to be. Had I not come, I most likely would never have had the idea to sing in French and may not have become fluent in the language either. But, I'm not a coulda', woulda', shoulda' person. Life is about living in the present.

RAN – You have worked with such beautiful and great producers as John BURNS (Genesis, Jethro Tull) and been the support act for RAY CHARLES, PAUL YOUNG, JOE COCKER, PERCY SLEDGE, WILLY DEVILLE, SOLOMON BURKE, GARY MOORE… Tell us your feelings about this wonderful expériences.
LD – Yes, the list of names I've been associated with is long, and kept up only because there's a part of human nature that can only appreciate some things when they are juxtaposed with other things. The beauty of each experience is that these individuals were first and foremost just people. Most memorable were those who had the enormous talent of not taking themselves too seriously. They were absolute gentlemen. Some are no longer here. Wherever they are right now, I'm sure they still are!
RAN – In April 3, 2009, you performed to President Barrack OBAMA at his ever Townhall Meeting in Europe at the NATO Summit! Tell us the story about this invitation.
LD – When the White House calls up and asks if you'd be like to be the support for the President of the United States, it's an honor. I'm particularly happy to have been present given the historic nature of this presidency and the event itself, which was Mr Obama's first Town Hall outside of the US.
RAN – After some great works in English like "FREE TO BE" (2006) and "WHO WE ARE" (2009) you roll into 2016 with the album release "SO…FRENCH"(DixieFrog/Harmunia Mundi). A soulful journey in MOLIERE's language. Paved with blues, rock and jazzy colours. Tell us, the genesis of this beautiful adventure. Who are the composers? I think you composed the music and some other people compose the words. What made you work this way?
LD – After spending so much time here, the idea of doing an album in French came quite naturally. Ultimately it was still quite challenging given that it's not my mother tongue. I enjoyed concentrating on the composition of melodies without the confines of lyrics. Joelle Kopf, Boris Bergman, and Jacky Koehler all wrote lyrics on these existing melodies. Gilles Bojan and Pierre Kern are the first songwriters whose compositions I was okay to just be interpret. We only spoke a little about what the songs would say. I tweaked a chord here, a bridge there. It's also liberating to just sing a story written by another writer, and funny that it took a project in French for the idea to even occur to me.
RAN – And why the title?

LD – My son came up with it actually. I liked the way it sounded. I added the ellipses to let the listener fill in a thought. Words like 'finally', 'and now in', or 'very' have been used by the public. The press seems to like playing with it too.
RAN – How did Your American friends, in Carolina or even here, feel about this work in French?
I've gotten great feedback from friends who have listened to the album on the different media platforms. For the moment the official release States side is still in the works, and should be within the next few months.
RAN – What's your next project? Are you currently touring? Want to play one day in your country?
LD – There a few melodies without lyrics now and I'm thinking of teaming up with another writer to bounce ideas around. I may do a sort of roots album, we'll see. I do look forward to playing in the US, and intend to spend more time there in the near future.
RAN – Last month ROCK MUSIC lost one of its most important messengers! DAVID BOWIE is gone! What did he represent to you?
LD – David Bowie was simply an icon and indie before indie was cool. He always danced to his inner artistic drum, and that's what makes him universal.
RAN- Many thanks LISA to receive us so kindly.
LD – It was my pleasure!
 Musicians
LISA DOBY – Vocals, Guitar, Keyboards
JEROME SPIELDENNER – Drums
YANNICK EICHERT – Guitar
 SETLIST
WHERE ARE YOU
GLAD
ANYTHING
JUST BECAUSE
FOREVER
FRENCH TOUCH
FLEUR BLEUE
LA RIVIERE
NOIR ET BLANC
EMILY
TOUT PEUT DEVENIR BEAU
PROUD MARY
ELEONOR RIGBY
CA NOUS DEPASSE
SANS TOI NI LOI
YOU MAKE ME FEEL LIKE A NATURAL WOMAN
PHOTO GALLERY
VIDEO
The images may not be reproduced, copied, transmitted or manipulated without the written permission to Rock At Night and the photographer. Use of any image is a violation of the United States and International Copyright laws.

Latest posts by Jose Oliveira
(see all)