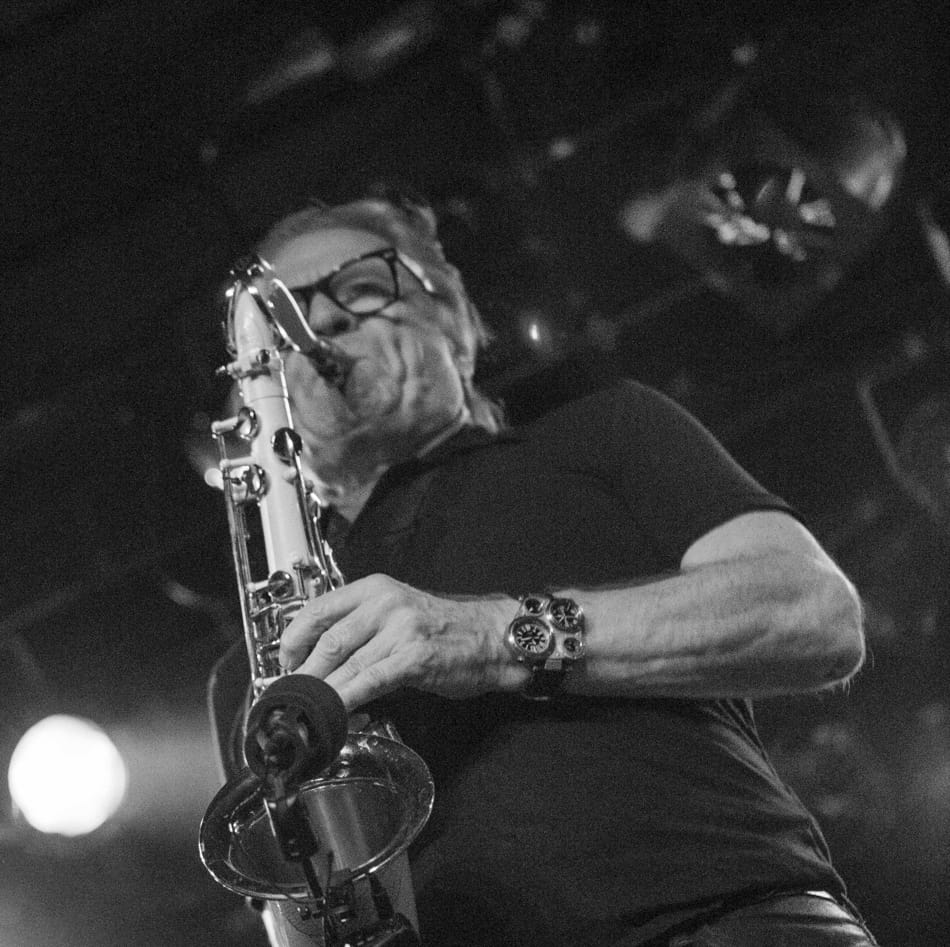 By Rick Slagter, Groningen, Netherlands-Rock At Night Correspondent
Venue: Het Bolwerk, Sneek, The Netherlands
Hans Dulfer is a remarkable Dutch saxophone player. He has been hitting the stage since he age 15, and now, 60 years later, he is still playing. So this year, he will be doing his Double Jubilee Tour 75/60.
Dulfer uses all kinds of musical influences in his music–one side of the spectrum is jazz and the other side is electronic music. Nowadays, he is performing with Dulferjazz and Dulferdance. In the 1990's,  he had a breakthrough in Japan with the dance/rock track "Streetbeats" and later became known worldwide.
Duller is always working with a mix of young and elder musicians, which is the reason he is staying fresh–but without losing the roots.
And yes, he is the father of Candy Dulfer, who has played with musicians like Dave Stewart, Prince, Lionel Richie.
Dulfer does not spend very much time in the recording studio. One of the reasons is that he refuses for the record companies to make money by 'stealing' and exploitation through the use of  destructive contracts. But the main reason is that he likes being on stage and interacting with other musicians and the public. That is why he is playing almost every Wednesday with (a session-) band at The Bulldog Jazzclub in Amsterdam.
Rock At Night photographed Dulferjazz last week in venue Het Bolwerk at Sneek (sounds like 'snake') in The Netherlands.
PHOTO GALLERY
Videos
The images may not be reproduced, copied, transmitted or manipulated without the written permission to Rock At Night and the photographer. Use of any image is a violation of the United States and International Copyright laws.
Latest posts by Rick Slagter
(see all)