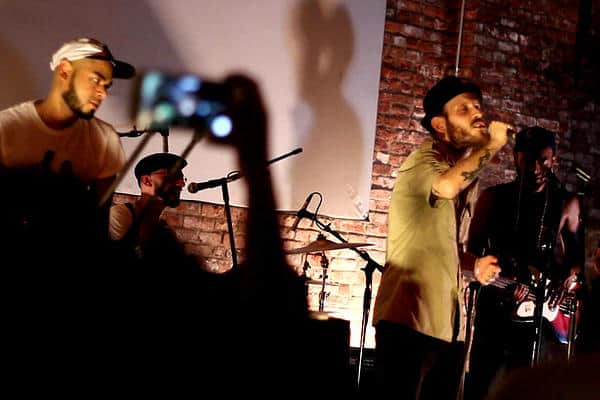 By Deb Kloeden, Australian correspondent
REVIEW: The Frightnrs EP Inna Lovers Quarrel
---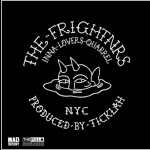 Hailing from Queens, NY, The Frightnrs deliver a chilled out, Reggae vibe with a fusion of Dub, Ska and Dancehall. Their original influence is 60s/70s Jamaican Reggae, the stuff I grew up on. They have used this base to add strains of 80s Dub and 90s Ska to create their own unique, timeless sound.
Inna Lovers Quarrel is all about the trials of a love relationship, set to an addictive Reggae beat. It has been analog recorded to give it that authentic sound.
Track 1, Argumental, is an instrumental track featuring Chuck on organ. It has a strong reggae beat and layers of distorted sounds.
Track 2, Sharon, really stood out to me, with Afro-groove vocals that reminded me of Australia's Blue King Brown. The vocals almost become another instrument in this one.
Track 3, Make Up Your Mind, returns to that vintage Jamaican sound with a 60s style harmony backing. There's a little Dub in there too.
Track 4, Which Way. High falsetto vocals (Junior Murvin, Michael Jackson) are the basis of this track, lamenting the possibility that 'love is over'.
Track 5, Admiration, is a fun, catchy number with a lover's personal message about unwarranted blame. It is a good sing-along track.
Track 6, Admiration (Cadenza & Toddla T) remix. A remix of the Track 5, it takes good advantage of the echo effect and mixes it with a jungle dub feel. It cleverly evolves into an electronic dance track at the end. A nice finish to the EP.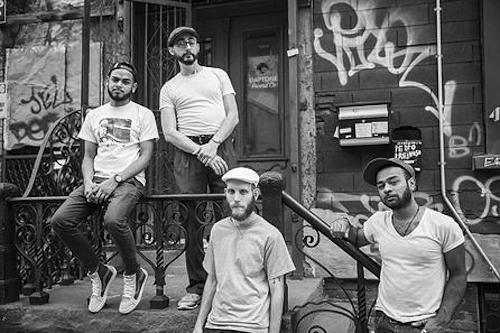 The Frightnrs – "Sharon"
BAND MEMBERS
Dan Klein: Vocals
Chuck Patel: Organ, Piano
Rich Terrana: Drums, Vocals
Preet: Bass, Vocals
Norihiro Kikuta: Guitar
Mike Torres: Percussion
LABEL
Mad Decent

Latest posts by Deb Kloeden
(see all)