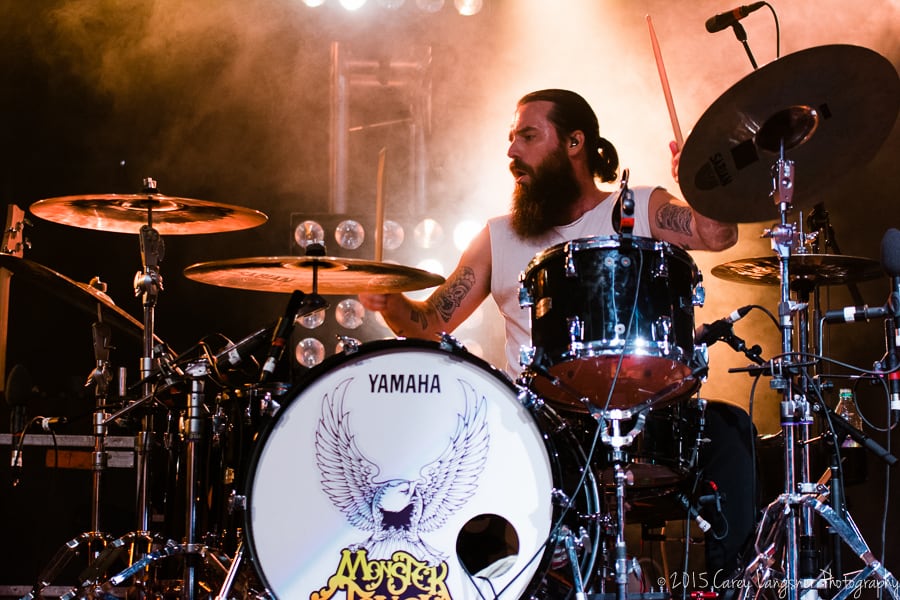 By Carey Langsner, Hamilton, Ontario, Canada Correspondent
The Seventh Annual Supercrawl started Friday night in Hamilton, Ontario without the co-operation of Mother Nature.  With the temperature dropping and the rains pouring down, the show went on. The festival runs a full line up of local acts through the weekend with the hometown favorites Terra Lightfoot opening and Monster Truck headlining Friday night.
Terra Lightfoot played to a very enthusiastic crowd on a wet stage, having to overcome some technical difficulties caused by the rain.  Playing songs from her new CD as well as some from her past CDs, she had the crowd singing along through the entire set.
Monster Truck took over the main stage playing to a very sizeable crowd. Although the size of the crowd was considerably less than expected, due to the poor weather, those in attendance didn't care about the weather as they sang along to every song as Monster Truck played songs from their CD Furiosity.  The crowd was especially enthusiastic with Sweet Mountain River and truly appreciated Monster Truck's performance.  Weather aside, they were a true a crowd pleaser!
PHOTO GALLERY
Monster Truck
Terra Lightfoot

VIDEOS from SuperCrawl – Monster Truck
The images may not be reproduced, copied, transmitted or manipulated without the written permission to Rock At Night and the photographer. Use of any image is a violation of the United States and International Copyright laws.
Latest posts by Carey Langsner
(see all)