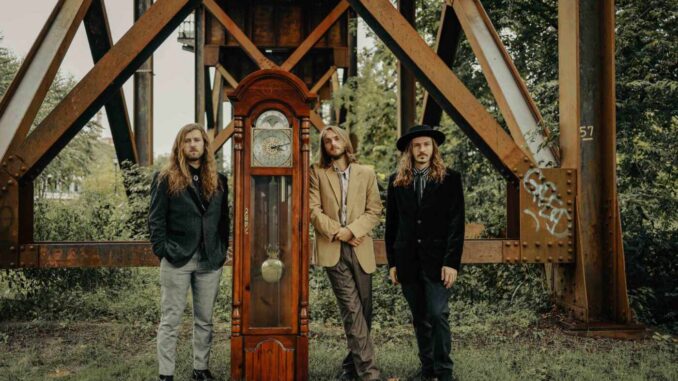 Video Premiere: Psych rock band Starcoast's video "Around" – Worldwide video release date November 9, 2021
Single premiere's worldwide on November 5, 2021
Rock At Night Says:  Starcoast's dreamy, flowy song "Around" has a definite late-1960s Brit rock sound–think Beatles during their Sgt. Pepper period. And, the band hails from Virginia Beach! Kudos for capturing its melodic essence!

The video begins by focusing on a grandfather clock's hands before segueing to the band walking on a cobblestone street and stumbling upon dollar bills.  Using stop motion filmmaking, the band appears to step in and out of the grandfather clock, circling around while holding lanterns.  Next, an image of friends drinking and toasting ale in a pub is shown before transitioning into kaleidoscopic graphics and floating numbers.

Essentially, the video's message is "life is time". One chases money his/her whole life as the clock ticks but at the end of the day, what really matters are family and friends spending cherished time together. If anything, this was the takeaway of COVID year 2020. Thanks, Starcoast, for making a thought-provoking video for this fascinating song!
Premiere: Starcoast's Video 'Around'
Members
Tom Hunter (guitar/vocals), Jim Hunter (bass/harmonies), and drummer David Johns
FOLLOW:
Website | Instagram | Facebook | Spotify | YouTube​

Latest posts by Chyrisse Tabone, Ph.D.
(see all)