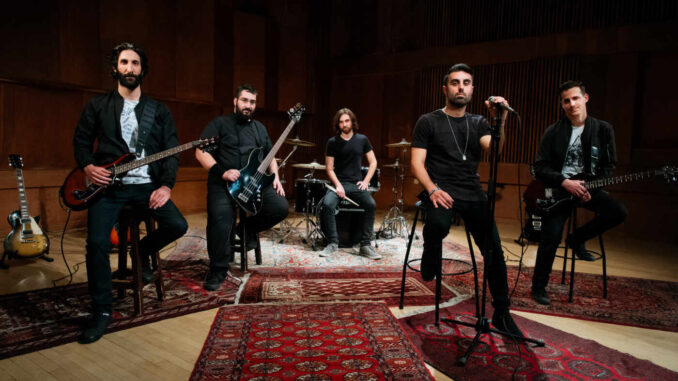 By Anita Stewart, Managing Editor
New Single Release: "You Found Me"
Release Date: September 28, 2021
Alt-metallists, Israel's
Walkways
, have released a brand new single, "
You Found Me
." The band comes from Tel Aviv, Israel. They are:
Ran Yerushalmi
on vocals,
Bar Caspi
on guitar,
Yoni Menner
on guitar,
Avihai Levy
on bass and
Priel Horesh
on drums – will also be returning to the stage and are scheduled to headline the upcoming
Kineret Open Air Festival
in Israel on Oct. 22-23.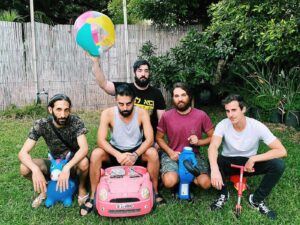 "'You Found Me" is a song telling the story of how after a devastating betrayal in a past relationship," explains Ran. "I lost myself completely in rage and overwhelming urges for revenge. I lost all ability to love, or be romantic in any way, let alone care about anyone or anything. Then came the woman who later became my wife – she was strong enough and cared enough to be there for me and love me through my lowest points and slowly teach me to love and be truly happy again. The song is written to her. This song is also a message to remind people who are down, depressed, heartbroken, or going through hard times – it always gets better. Stay strong through the tough times and look for the positive light to help you through them."
The singer described the shooting of the video: "The video was shot over a span of a couple days in  a beautiful music studio in Jerusalem, and several locations throughout Israel. As a part of trying to maintain our DIY mindset, half of the video shots, and all of the editing was done in-house by the band itself. It was very weird for us to play seated, we are used to performing and shooting videos standing up, but the warmth of the studio and the vibe of this song went perfectly with this approach."
Rock at Night says: "This song is lush and full of depth, orchestral as it were–with a perfect blend of genres. This band is set to gather even more fans with their style. Beautiful instrumentation along with Ran's powerful vocals make for a song that is rich with hooks that suck the listener right in to hear the story of being saved by love. There are highs and lows and the soft parts and the powerful parts of the song are played and sung with intensity for emotional affect. Waiting for more! This is a band to watch."
Walkways
' most recent album, '
Bleed Out, Heal Out
,' was released in 2019 on
Nuclear Blast Records
, receiving striking reviews in various international magazines and music blogs. The album was self-produced by the band, mixed by the band's very own
Priel Horesh
, and mastered by
Ermin Hamidovich
at
Systematic Productions
.
Walkways
has shared the stage with many bands including
Avenged Sevenfold, Disturbed, In Flames, Devin Townsend, Jinjer
and more. They are currently working on their third full length album.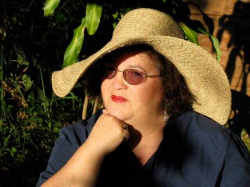 Latest posts by Anita Stewart
(see all)