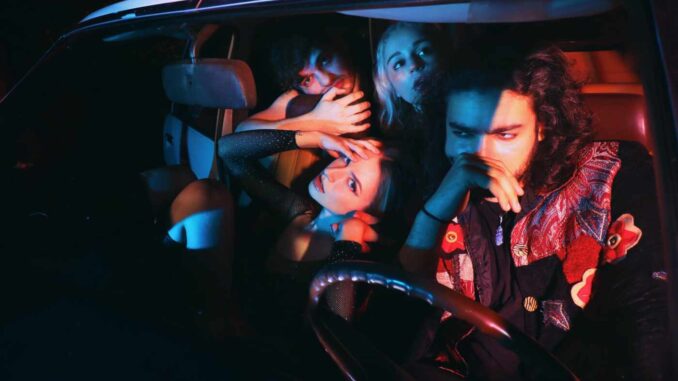 PREMIERE: Bruvvy's single 'Not For Sale'-Release date all  formats-Friday, July 9, 2021
South Florida rock band Bruvvy is taking the world by storm!  Their EP entitled "Little Heat" EP will be available in August 2021, and already the released singles like "U Think This Song Is About U" are gaining traction. Now they are releasing "Not For Sale" which was inspired after lead vocalist Liz Varum was tired of people lecturing her about not making it in the music industry and to "have a back-up plan."
Rock At Night says: Heavy blues-rock guitar riff and bass drum beat before lead singer Liz Varum declares she wants nothing to do with the "big talk" saying: The big talk but it's shit overall/why can't you figure it out/figure it out."  The song screams the notion "get off my back…I know what I want and what to do." Everybody has felt this way when somebody is lecturing. Overall, "Not For Sale" is high-energy and rock in the classic sense–no frills but all attitude.
Premiere of Single–"Not For Sale"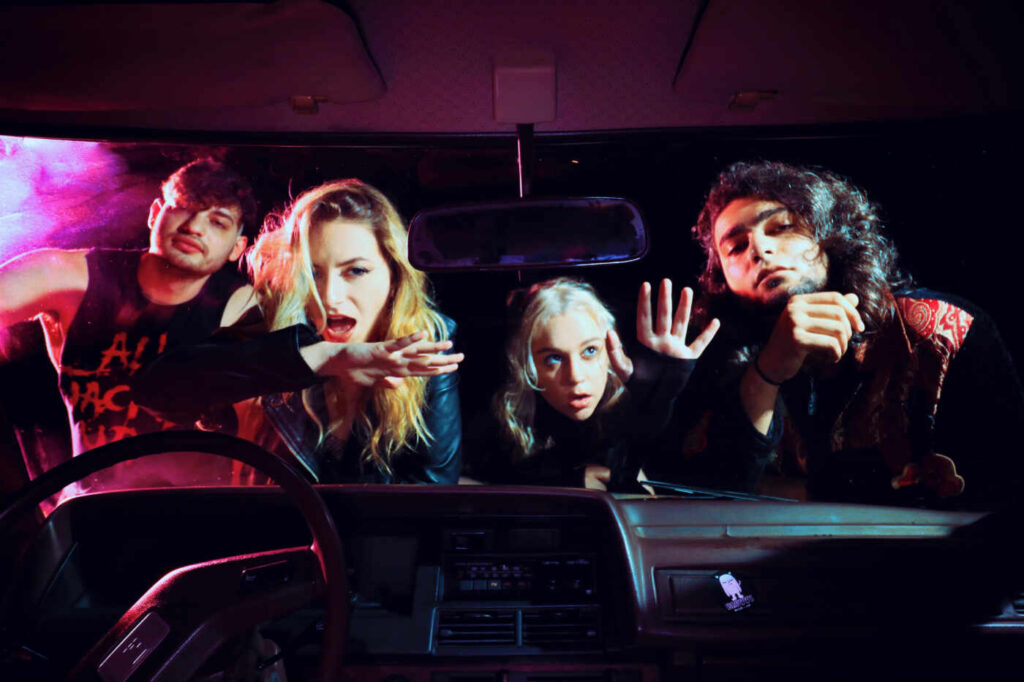 Quick Interview with the Band!
How did the band meet up?
Liz – Juan, Paula, and I all played in a band in high school. After going our separate ways, we decided to reconnect years later and have a little jam session. The vibes were absolutely one of a kind, we knew we had something special. Not just musically, but the way we connected as friends. Paula asked Nelson to come to one of our rehearsals and he fit in perfectly. We wouldn't be in this band if it wasn't for the strong emotional bond we all share.
Did they work on the EP during COVID? 
Yes, we actually had to push our recording date a few weeks forward because our engineer got COVID. But after all of the initial scheduling drama, the recording process ran smoothly. We tracked at The Bull in North Miami and it was such a fun experience. Our engineer, Ryan Haft, was an absolute pleasure to work with.
How did COVID change the band?
Our following actually doubled during COVID after we went viral on TikTok. Aside from that though, we all had a lot of time to think while being isolated from one another. That time alone really reinforced our passion for music and for this band in particular. We helped each other through some dark times as friends, as well. We're coming back more sure of ourselves than we ever were.
When did they know they wanted to be a musician?
Liz – I knew I wanted to be a musician when my parents told me it was a terrible career path. Rebellion is not beyond me. In all seriousness, I don't remember a time when I didn't want to be on stage.
Paula – I knew I wanted to be a musician when I first saw My Chemical Romance live.
Juan – When I went to my first concert. It was a Rush concert.
Nelson – I just wanted to rock on stage and play sick ass music. I realized i wanted to keep pursuing it after my senior year jazz ensemble concert and seeing how much people enjoyed me covering a santana song. Before it seemed more as a pass time to learn some songs, but after that day, i pushed myself to get better as a musician.
What can fans expect to hear/see at a Bruvvy concert?
Absolute chaos. If we see a single person looking bored, we will call them out on it. Jumping, pushing, and screaming are not recommended, they are absolutely required.
SPOTIFY

Latest posts by Chyrisse Tabone, Ph.D.
(see all)