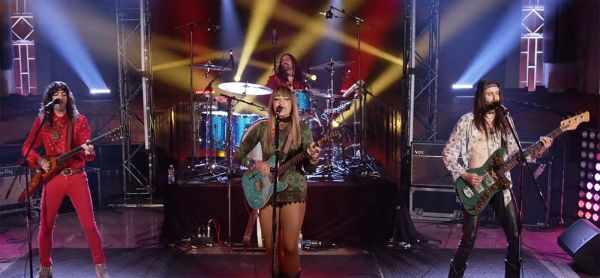 By Anita Stewart, Managing Editor
The Damn Truth Livestream
June 9, 2021
EVENKO PRESENTS THE DAMN TRUTH – "NOW OR NOWHERE" WORLDWIDE RECORD RELEASE EXPERIMENT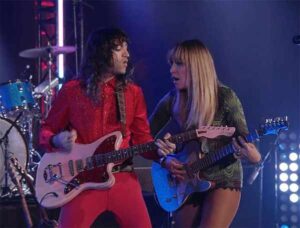 This was a great livestream show and the band set up each song, how they created it, various ideas and images and how they put it all together during a short discussion break between each song. The verbal interplay between the band members provided a nice and informative segueway between each of the cuts on the album and they played "Now or Nowhere" from start to finish. Rock at Night covered the release of the first released single "This Is Who We Are Now" and the review of the album; you can check out those stories HERE and HERE respectively.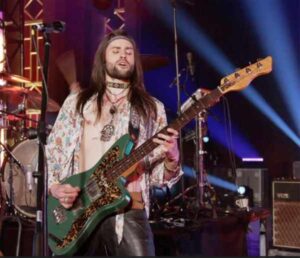 After the latest album cuts, the band kept going and performed some songs from their first two albums with no breaks in between. The livestream took place in a local church located in Drummondville, Quebec; L'Eglise Saint-Simon–about 60 miles from Montreal. The audio of the livestream was exceptional, there were no recording snafus and the performance was brilliant from start to finish. All concert livestreams should be produced like this one was–and this is definitely the livestream show to see for rock aficionados, no BS, just music!
To explain Lee-la Baum's voice would be like this; imagine all of these voices rolled up together–a bit of Beth Hart, Ann Wilson (Heart), Grace Potter, Grace Slick, Bonnie Raitt and Janis Joplin influences! At times powerful and other times ethereal, her voice can be gritty, growling and smoky and she knows how to project it as well. She even showed off some mad guitar skills, not just on the rhythm parts but taking on lead guitar, too.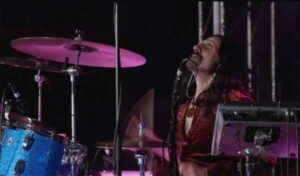 The rest of the band is: Tom Shemer who loves to play and it shows. An incredible guitarist, he takes center stage on most of the lead parts. There is a huge exchange of charismatic energy when Tom and Lee-la are performing together. PY Letellier provides the back beat with the bass and Dave Traina is the drummer. On this livestream, the band had the addition of two back up singers on several of the songs and one of them played a backing acoustic guitar. The songs "Lonely" and "Everything Fades" from "Now or Nowhere" were two of the tracks where the singers harmonized behind Lee-la's powerful vocals. Look for more information about the band's upcoming tour with the UK band King King–you can find that HERE. "Now or Nowhere" is available now on all streaming platforms or as CD or vinyl and you can purchase it HERE.
SETLIST
* This Is Who We Are Now
* Tomorrow
* Only Love
* Lonely
* Everything Fades
* The Fire
* Look Innocent
* Full on You
* Shot Em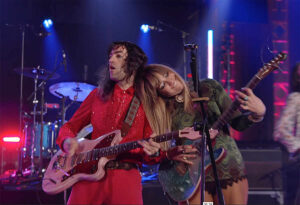 ***
^ Pirates and Politicians
^ Get With You
$ Too Late
^ Broken Blues
$ Kinda Awkward
^ Devilish Folk
^ Heart is Cold
***
*Denotes songs from their new album "Now or Nowhere" (2021)
^Denotes songs from their second album "Devilish Folk" (2016)
$ Denotes songs from their debut album "Dear In The Headlights" (2012)
***All Photos by Ralph Alphonso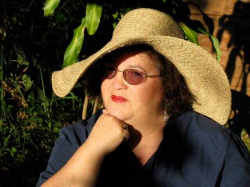 Latest posts by Anita Stewart
(see all)