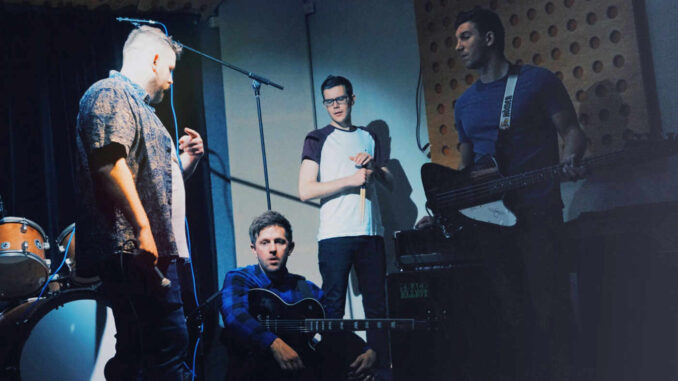 Single: The Late April's "Clouds"- Release date worldwide June 11, 202
Rock At Night is premiering UK alt rock band The Late April's single of 2021 –"Clouds. The band is comprised of four guys from Hertfordshire that formed in April 2019–and yes, the latter part of April.  With a sold out launch party for the single on Saturday 12th June at South London's Amersham Arms, a date at O2 Islington on 9th July, and some exciting festival bookings being finalised, The Late Aprils is definitely a name to put on your watch list.
Rock At Night says:  "Clouds" begins with an infectious bass line, and very high-energy feel, and upbeat vocals as the singer says, "But I've already cut ties /striking through these new skies, evermore." "Clouds" is a song about breaking free from either a bad relationship or a bad situation, thus, escaping into the clouds.  Considering the song was written by the band during COVID lockdown, the song may take on many interpretations. Possibly breaking free from isolation and lack of human contact, the virus could be the culprit that is keeping the protagonist in bondage.

Like the band's last single "Hurricane",  The Late Aprils set out to not only create high energy rock music but also provide thought-provoking and meaningful lyrics. The lyrics provide hope for change–even for the perpetrator saying, "shed your skin, you too can fly away".

So, if you like alt rock music with a little depth, check out The Late Aprils.
Song Premiere:
SPOTIFY
SOCIAL MEDIA

Latest posts by Chyrisse Tabone, Ph.D.
(see all)