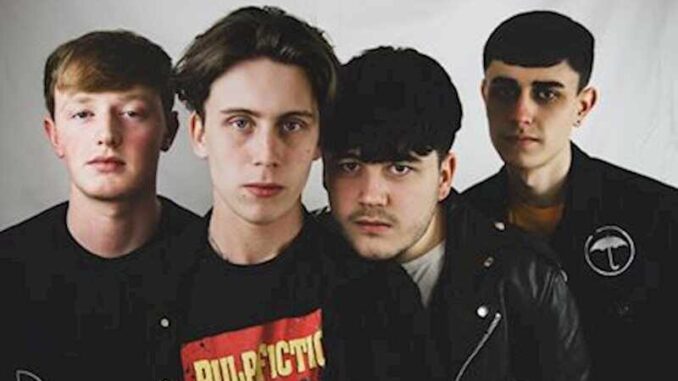 By Chyrisse Tabone, Rock At Night Tampa
Review: The Roly Mo's EP TRM – Release date September 11, 2020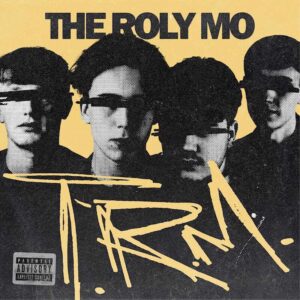 Scottish band The Roly Mo releases their EP entitled TRM through 7 West Music on September 11th—and it's a doozy.  This six-song gem is chock full of raw energy, bordering on garage rock at times, but then diving into fast-paced, angry punk. Hearing the EP makes me want to see the band live. Damn you, pandemic!
Perhaps unintentionally, the songs describe the evolution of a relationship gone bad—lust in the beginning ("She's So Hot" and "Diamond Doll") to that troubled time, when one wonders if the relationship is worth it ("Count to 10" and "Control Yourself"), to being bored and routine ("Stuck in a Rut"), and finally souring toward a break-up ("I'll Be Happy When You Die").
Let's take a look at each song individually…
Right of of the gate, the first song "She's So Hot", spits out rapid fire lyrics and machine-gun firing drum beats.  This song makes one want to mosh and run into a circle pit, as the lyrics scold, "stop pissing about with the popular group / it's not a good look and it won't work out."  Listen to that, missy…
"Diamond Doll" carries a 50s or 60s drum beat (think, Gary Glitter's "Rock & Roll Part 1 & 2") as the vocalist describes his lust for a girl that is perhaps out of his league or just plain flighty. There are some cool guitar effects, reminiscent of Garbage sans Shirley Manson, and some nice bass work during the spelling of "D-I-A-N-A."
More relationship problems are described in the ballad "Count to 10". Dark guitar riffs play prominently in the mosh-worthy, punk anthem "Stuck in a Rut".  All is still shaky in relationship territory as the sardonic alt rock song spouts "I'll Be Happy When You Die".
Last but not least, the EP ends with the 80s/New Wave-ish, garage rock song "Control Yourself."  Think, The Strokes.
Every song on the EP makes one wish for a full-length album, which I hope, is on the horizon.  The Roly Mo certainly made an impression on me and will happily become my go-to cruising music.  Everyone needs a little boost of punk aggression on the road.
The Roly Mo are Joe Morton (vocals, guitar), Jack Livingstone (guitar), Andrew Noble (bass) and Lewis Jaoui (drums).
SPOTIFY
Follow The Roly Mo: Facebook | Youtube |Twitter | Instagram |Spotify

Latest posts by Chyrisse Tabone, Ph.D.
(see all)