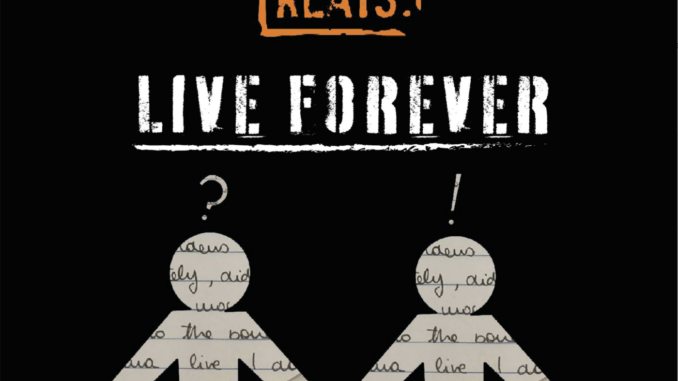 By Chyrisse Tabone, Rock At Night Tampa
Review: KEATS' single "Live Forever" by Oasis – Release date September 11, 2020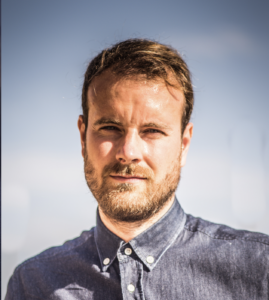 Rock At Night receives solicitations everyday but this one deserves merit–and definitely a listen.  Chris Keats, or simply KEATS, knows a little about the subject of suicide, since  both his mother and grandmother perished by this silent killer. The release of his single, a cover of Oasis' song "Live Forever", appears to be an ample tribute to those suffering from depression and contemplating suicide.  KEATS describes this song as a "Pro-Life, Anti-Suicide" anthem and the song is being released in conjunction with The Campaign Against Living Miserably (CALM), a leading UK movement against suicide.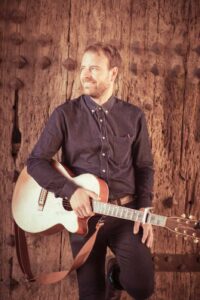 KEATS' slower tempo rendition of "Live Forever" with its simple vocals, guitar, and female vocal accompaniment, is really melancholy and beautiful.  The words seem even more poignant after reading the backstory to the impetus of its recording.  The song is moving, prompting me to investigate more songs by KEATS.  He seems to be quite the songwriter, who touches emotional chords, and is a troubadour for the Millennium.
CLICK ON THE ARROW BELOW
10% of the net profits of the record will be donated to CALM. Join the movement at; https://www.thecalmzone.net/

Latest posts by Chyrisse Tabone, Ph.D.
(see all)