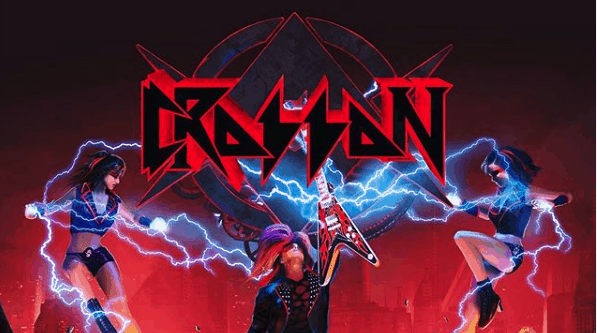 Aussie Theatrical Glam Rock Warriors, CROSSON, return with their electrifying new video / single 'Everyone's A Star' taken from their upcoming new album 'Rock 'N Roll Love Affair'.
The video depicts CROSSON doing what they do best…. unleashing their electrifying, energetic, choreographed and titillating stage show.
The track was mixed by Duane Baron (Motley Crue, Ozzy Osbourne, Poison) and mastered by Dave Donnelly (Whitesnake, KISS, Aerosmith).
Rock 'N Love Affair comes crash landing from the stratosphere 27 March 2020 through Galaxy Records & Melodic Rock Records. "
SPOTIFY
Follow Crosson here:

Latest posts by Chyrisse Tabone, Ph.D.
(see all)