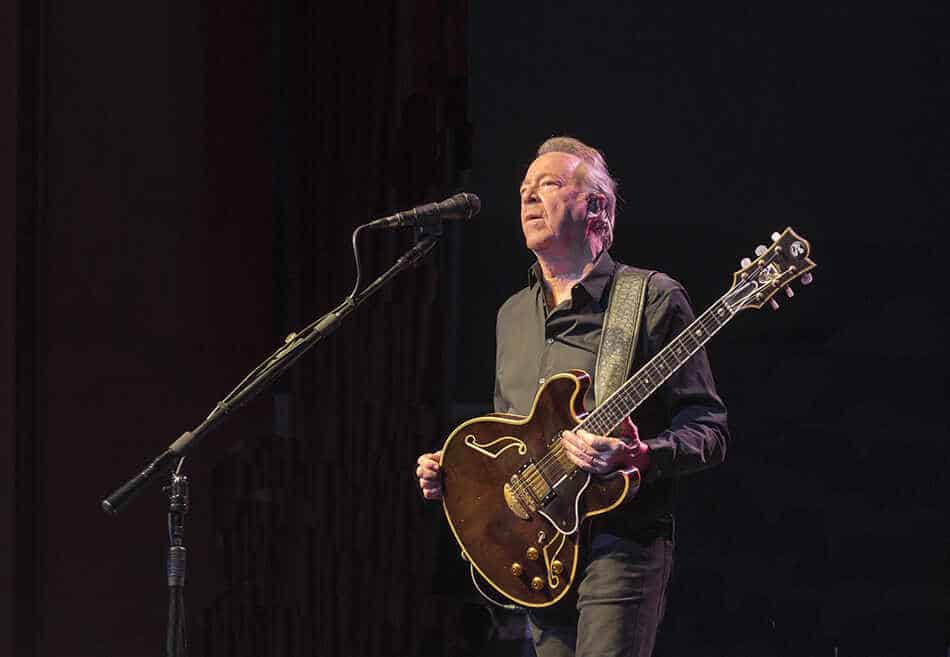 By Mike McKenney, Rock At Night New England
Venue: Twin River Casino, Lincoln, Rhode Island-November 15, 2019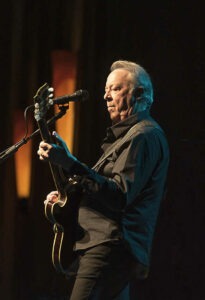 Originally scheduled for early July, the much anticipated Boz Scaggs "Out Of The Blues" tour finally arrived Friday night to a sold out house at Twin River. Scaggs and his brilliantly gifted band entertained the mostly older crowd by mixing fan favorites "Lido Shuffle", "JoJo", and "Georgia", with songs off his latest "Out of The Blues" release.
After more than five decades of exploring all manners of music, Scaggs returned to the blues with an aching passion.  Playing select features from "Out of the Blues",  Scagg's vocals are as compelling as they are resilient. "Rock and Stick", "The Feeling Is Gone" and a cool, funky "Radiator 110", prove Boz is not only relevant today, but a fearless innovator as well.
 Born William Royce Scaggs (a schoolmate gave him the nickname "Bosley", later shortened to "Boz") in Ohio and grew up in Oklahoma and Texas.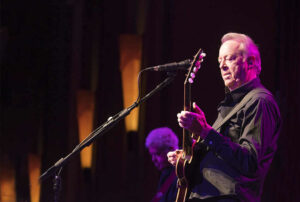 After years as a journeyman, Scaggs spent several years traveling in Europe, the Middle East and Asia.
He returned to the U.S. in 1967, where he joined the Steve Miller Band in San Francisco, and performed on two of their albums. Scaggs launched his solo career in 1968 and has been perfecting his personal style of R&B, jazz, blues, and rock ever since.
"Music has been a constant companion and I'm feeling more free with it than ever," Scaggs comments.
The 75 yr old appearing completely recovered from the illness that caused the tour to be postponed, moved effortlessly around the stage as he engaged the crowd. His guitar work was suburb especially on the more bluesy songs.
The audience was already on their feet, when Boz Scaggs closed the night with a great Chuck Berry cover of "You Can Never Tell".
SET LIST
1.    It All Went Down the Drain (Earl King cover)
2.    JoJo
3.    Drowning in the Sea of Love (Joe Simon cover)
4.    Rock & Stick
5.    The Feeling Is Gone (Bobby "Blue" Bland cover)
6.    I've Just Got to Know (Magic Sam cover)
7.    It's Over
8.    Harbor Lights
9.    Miss Sun
10.     Georgia
11.     Radiator 110
12.     Somebody Loan Me a Dime  (Fenton Robinson cover)
13.     Lowdown
14.     Lido Shuffle
Encore
17.     What Can I Say
18.     You Never Can Tell (Chuck Berry cover)
PHOTO GALLERY

Latest posts by Mike McKenney
(see all)