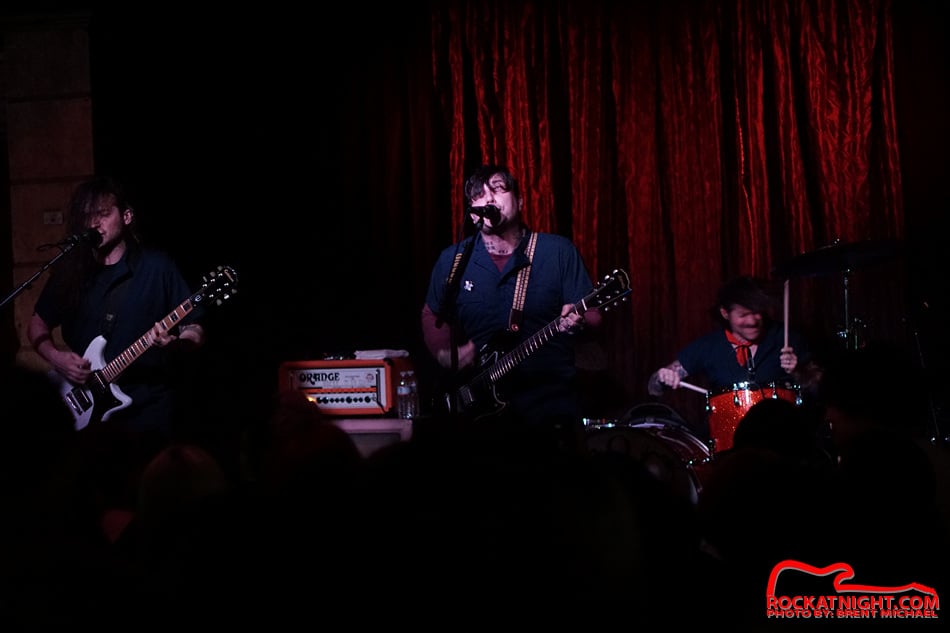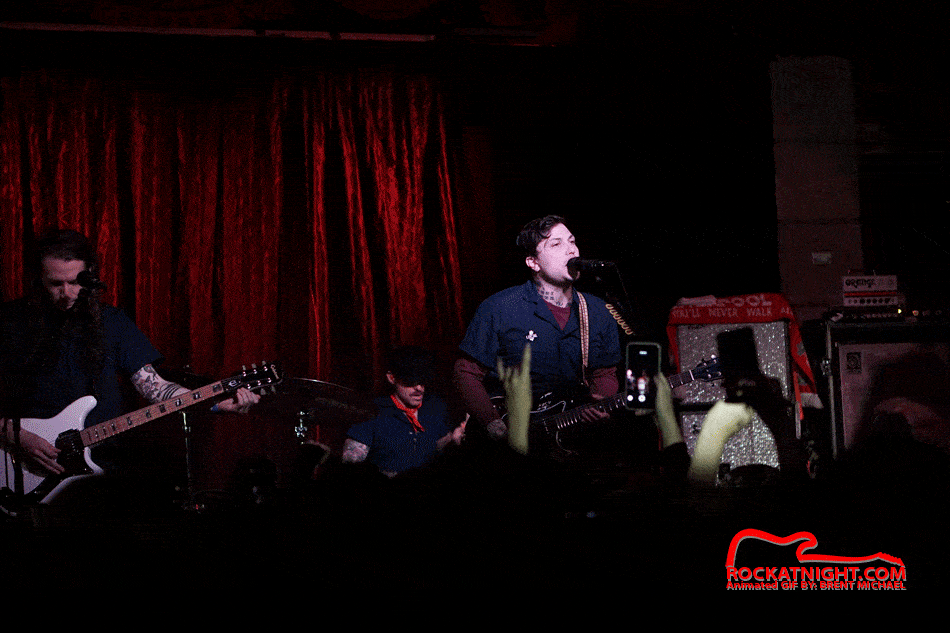 By Brent Michael, Rock At Night Tampa Correspondent
Venue: Crowbar, Ybor City/Tampa, Florida–June 13th, 2019
Bands: Frank Iero and the Future Violents, Reggie and the Full Effect
See RAN's review of Barriers, Frank Iero & the Future Violents recent album
Friday night was hopping at the Crowbar at Tampa welcomed Frank Iero and the Future Violents. James Dewees, former keyboardist for MCR, was there, and Frank Iero, former rhythm guitarist and vocalist for MCR was there, and there were others who I couldn't identify, and when I started researching, I was even more confused. So there is a separate article being worked on for Reggie, which you can find HERE (when it's published).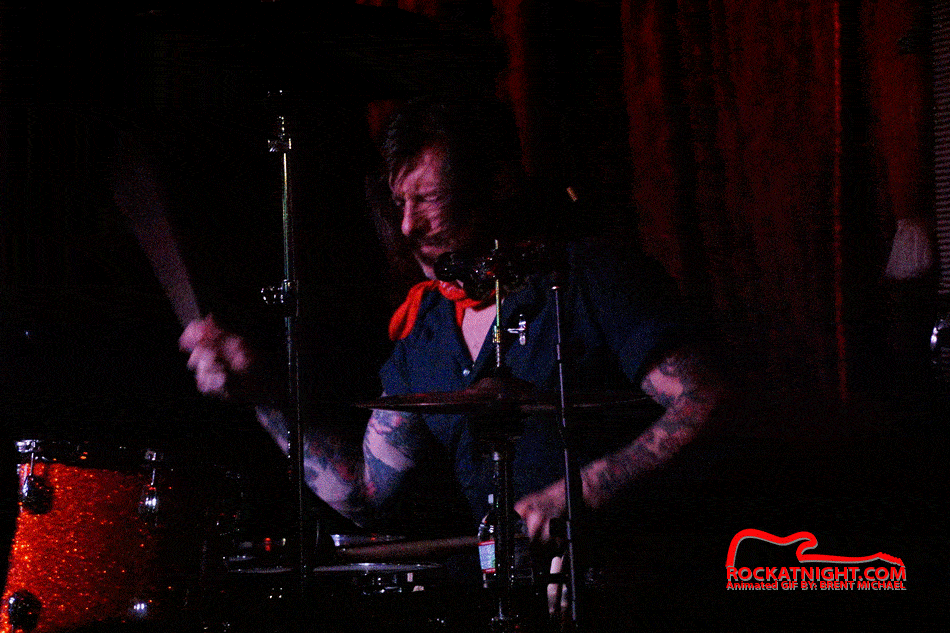 Frank Iero has so many irons in the fire he could use the arms of an octopus, yet somehow he manages to keep them all together. His bands/projects have included: frnkiero and the cellabration, Frank Iero and the Patience, Frank Iero and the Future Violents, Solo projects "Frankenweenie (soundtrack),"This Song Is a Curse" (2012), "For Jamia"(2012), "B.F.F." (2014), "American Idiot" (" Extraordinary Girl" cover for Kerrang Does American Idiot(2014), playing with Pencey Prep, Reggie and the Full Effect, My Chemical Romance, Leathermouth, and Death Spells. Just typing all that makes me tired! Yet he still manages to put on a high energy show, backed by an array of talented musicians, including the only female in the group who played keyboard, guitar, and violin as needed! Too bad that end of the stage is so poorly lit (it always is).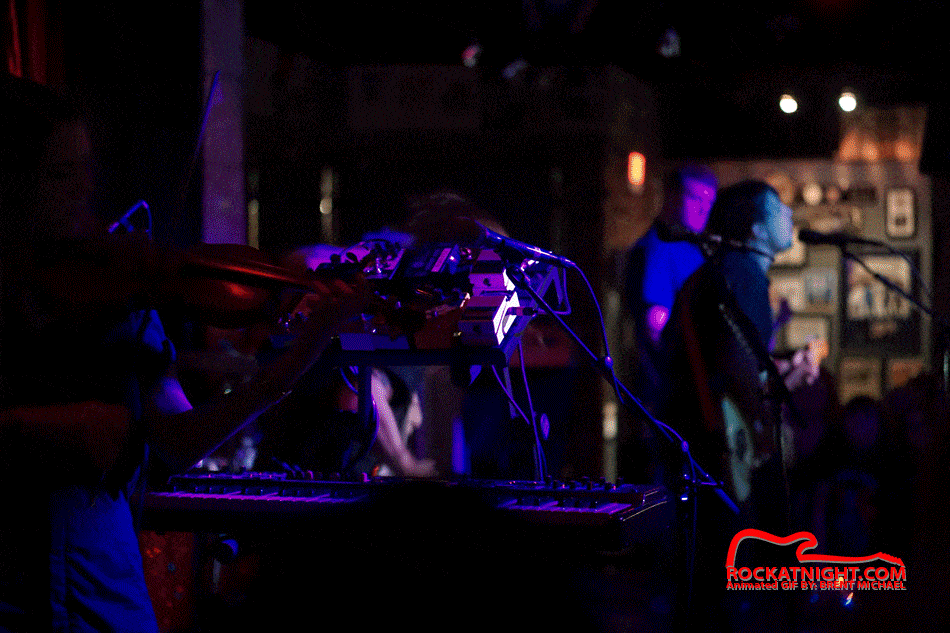 But that's mostly the past, and never let it be said that Frank is resting on his laurels! See him live, it's better that way, even he says so! The crowd of mostly 30-40 year olds kept moving and moshing and pogoing most of the night!
Photo Gallery

Latest posts by Brent Michael
(see all)