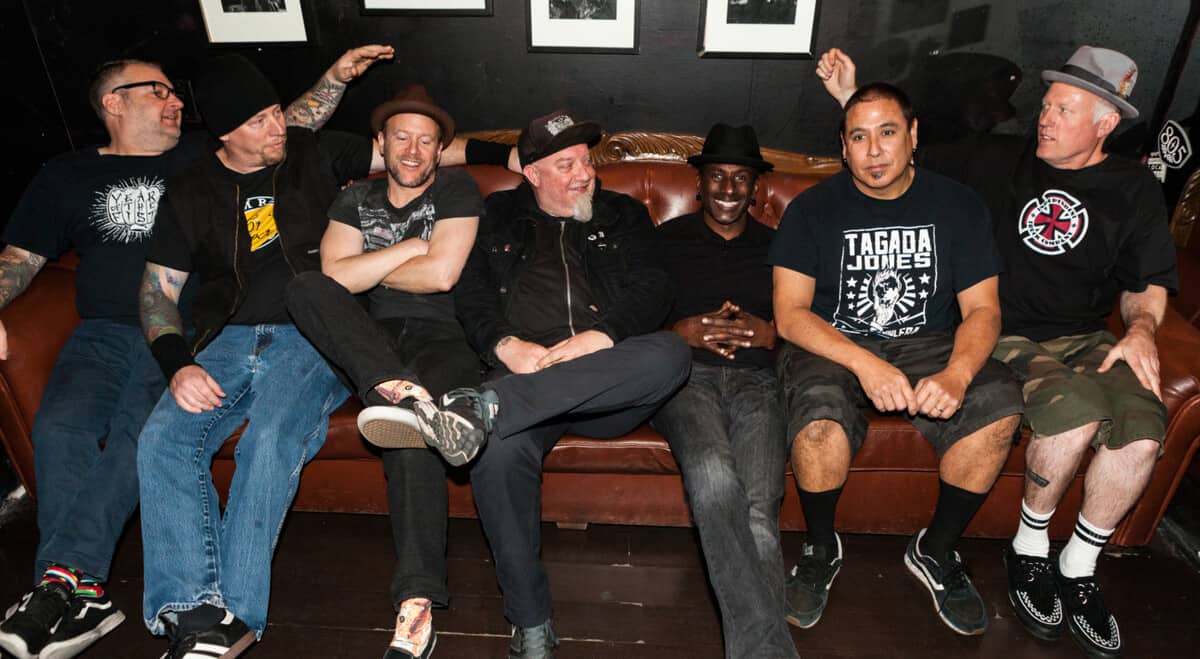 By Chyrisse Tabone, Rock At Night Tampa
Album Review: BUCK-O-NINE FundDayMental–Cleopatra Records-Released April 19, 2019
Listening to BUCK-O-NINE's latest album FunDayMental definitely puts one in a good mood! The 13-song album is chock full of bouncy reggae and brassy energetic ska that makes me want to get out my pork pie hat and groove.
Ska stand-outs like "Skeletons", "Paint the Night Red", and "Top of the World" definitely show the influence of Rude Boy favorites The Specials.  Thrown into the mix are reggae songs with a bouncy Caribbean feel like "In My Room" and "Fun Day Mental".  "We Won't Fight" reminds me of Gogol Bordello with its gravelly vocal delivery and energetic feel. "Dust It Off" captures the old Police sound but with a more groove.
BUCK-O-NINE have reworked fan favorites like "Irish Drinking Song" (think Flogging Molly)  and "My Town", which are pure dancing fun.  Total ska punk is delivered in "Monday Morning" and "Don't Be Afraid".  Possibly one of my favorite songs is "Ya Ya", which is really a love song, as the lyrics say, "I wish you were here right now…standing right next to me." "Tuff Rudeboy" is the total party song with its cool horn riff and sing-along lyrics.  Fun, fun stuff!
I would really love to see BUCK-O-NINE play these songs live—and can imagine the audience going wild!  The album is really a 13-song party-in-a-box, which should be in the collection of any ska-reggae fan.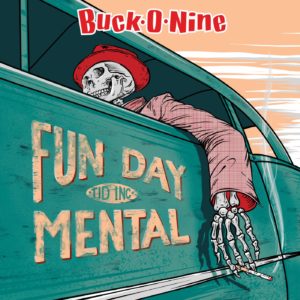 FunDayMental Tracklisting:
Paint The Night Red
Top Of The World
In My Room
Skeletons
We Won't Fight
Fun Day Mental
With You I Can
Irish Drinking Song (MThead Sessions)
YaYa
Don't Be Afraid
Monday Morning
Tuff Rudeboy
My Town (MThead Sessions)
Dust it Off
BUCK-O-NINE TOUR DATES:
May 11 – San Diego, CA – Music Box (Album Release Show)
May 24-29 – Japanese Tour
Aug 22 – Denver, CO – The Bluebird Theatre
Aug 23 – Omaha, NE – Lookout Lounge
Aug 24 – Chicago, IL – 350 Fest: Weekend Invasion @ Tinley Field
MORE INFORMATION:

Latest posts by Chyrisse Tabone, Ph.D.
(see all)