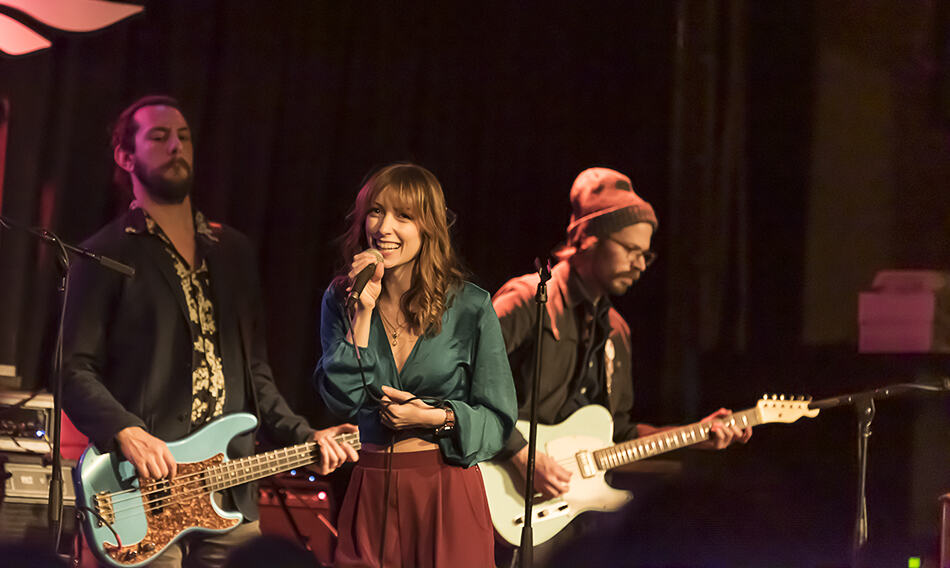 By Mike McKenney, New England Correspondent
The Narrows Center for the Arts–Fall River, Massachusetts-Sister Sparrow & The Dirty Birds Rock the Flock at The Narrows with Opener GA-20–Friday January 25, 2019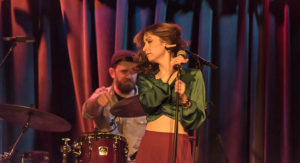 On a frigid Friday night when most birds have already flown south, Sister Sparrow & The Dirty Birds cranked up the heat for the enthusiastic sold out crowd at The Narrows. Filed under "never judge a book by it's cover", Lead singer Arleigh Kincheloe's, powerful vocals stood in stark contrast to her diminutive stature. This five foot (maybe) dynamo, couldn't be held back. On stage, bursting with energy and charm, Arleigh's explosive voice matched perfectly with big sound of the Dirty Birds band.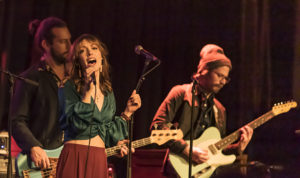 The Dirty Birds consist of Arleigh's brother Jackson Kincheloe (harmonica), Josh Myers (bass), Dan Boyden (drums), Phil Rodriguez (trumpet), Brian Graham (sax), Nate Osborn (keyboards), and Mark Marshall (guitar). Together with Sister Sparrow they bring an energetic blend of rock, funk, soul, and blues.
Weaving artfully between original material (featuring Arleigh's beautiful and thoughtful songwriting skills), and covers of such diverse artist as Toto "Rosanna", Aretha Franklin "Don't Play That Song", and Barry and Robin Gibb's "To Love Somebody", the wickedly talented Sister Sparrow displayed some righteous soul on hits "Frankie", and "Bad Habit" while New York roots gleaned through on "Prison Cells" and the title cut of her latest release, "Gold".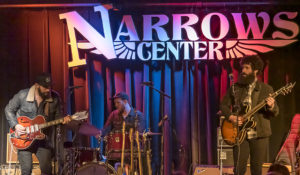 Opening the night and setting the stage for Sister Sparrow and The Dirty Birds, GA-20 was new local band that showed a lot of talent. Pat Faherty (vocals & guitar), Matthew Stubbs (guitar), Chris Anzalone (drums) hail from Boston and brought their crowd pleasing electric blues with them.
GA-20's blues guitar centric set was well received by the crowd, and with an album slated to drop in early '19, GA-20 will be worth following. Sister Sparrow 's "Gold" album was released last October to brisk sales and is a must have if you love fun, feel good music.
Setlist:
Can't Get You Off My Mind
Don't Be Jealous
Prison Cells
Rosanna (Toto cover)
Borderline
To Love Somebody (Bee Gees Cover)
Bad Habit
Don't Play That Song (You Lied)
Leave Here With Me
Bad Love
We Need a Love
Band Jam
Millie Mae
Frankie
Mama Knows
Gold
Sugar
PHOTO GALLERY
Videos

Latest posts by Mike McKenney
(see all)