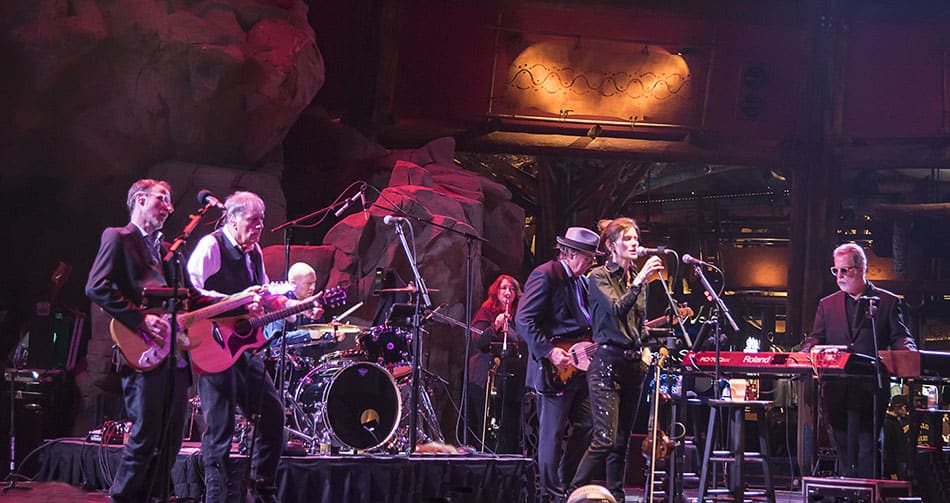 By Mike McKenney, Rock At Night New England
Venue: Wolf Den @ Mohegan Sun Casino-Uncasville, Connecticut–Saturday, January 5, 2019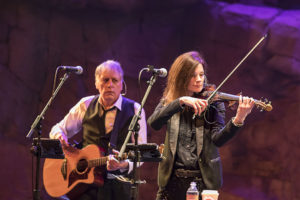 While some bands are still celebrating the holidays, 10,000 Maniacs  are already back on the road in full swing.  What has become something of a tradition, one of the hardest working bands of the last 35 plus years start off the New Year impressively.
Lead vocalist and violinist Mary Ramsey was in full voice from the start with "Candy Everybody Wants", "Like The Weather" and fan favorite "Trouble Me".  The proudly eclectic band which still consist of four of the original members (Dennis Drew (keyboards), Steve Gustafson (bass), John Lombardo (guitar), and Jerry Augustyniak (drums) are rounded out by long time members Jeff Erickson (lead Guitar) and Mary Ramsey (lead singer/violinist).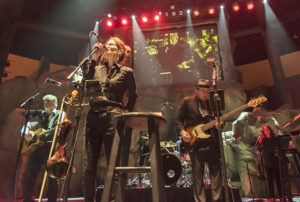 The cohesiveness of this band that has been together this long is remarkable and really supports this group of talented musicians as a bedrock of the alternative scene. The avant guarde styling of "Pit Viper" performed with perfect timing, is an example of a song that only they can play.
Interwoven in the long 18-song set are the more commercially popular covers "More Than This" (a great Roxy Music cover), and their iconic "Because The Night" (Smith/Springsteen cover). "These Are The Days" sent the crowd off with high hopes for a new year of great live music as the 10,000 Maniac tour with their self-described "Blue Collar Poetry" continues to entertain.
Set List:
1. Candy Everybody Wants
2. Like The Weather
3. Trouble Me
4. Cherry Tree
5. Can't Ignore The Train
6. More Than This
7. What's The Matter Here?
8. Pit Viper
9. Knocknagow (violin solo) / Eden
10. She Moved Through the Fair
11. Stockton Gala Days
12. Because the Night
13. Rainy Day
14. Don't Talk
15. My Sister Rose
16. You're A Grand Old Flag / Hey Jack Kerouac
Encore:
17. Happy Birthday / Just Like Heaven
18. These Are Days
Photo Gallery

Latest posts by Mike McKenney
(see all)