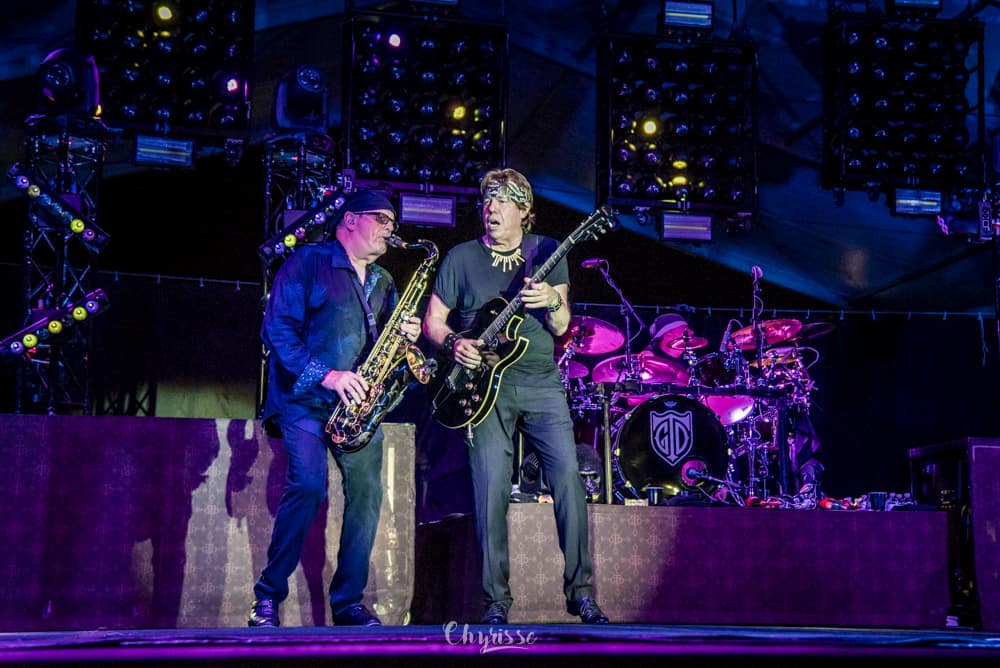 By Chyrisse Tabone, Rock At Night Tampa
Venue: Coachman Park, Clearwater, Florida–October 18, 2018–Day One of the Festival (October 18–22, 2018)

The Clearwater Jazz Holiday is held the third week of October in Clearwater, Florida, and is in its 39th year.  The four-day and four-night festival features world class jazz, blues, and rock bands at the lovely waterfront Coachman Park, Clearwater behind the city's " library and overlooking the Clearwater Harbor Marina.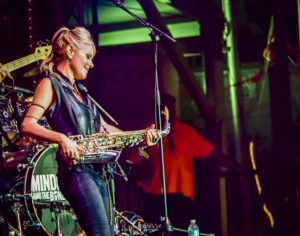 Rock At Night was at the festival on Day One and caught Mindi Abair and the Boneshaker's set, which featured two-time Grammy nominated Mindi on saxophone and vocals.  The blues band features Randy Jacobs (Guitar, Vocals), Rodney Lee (Keys), Derek Frank (Bass, Vocals), and Third Richardson (Drums, Vocals). Mindi Abair and the Boneshaker's were a great way to start the evening, which was unusually warm and sticky (a topic among concert-goers), since it felt like a June evening.  Nevertheless, the festival was very well attended on this weeknight evening.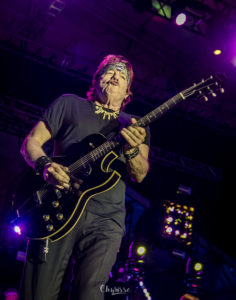 The General Admission patrons camped out on the lawn on chairs or blankets but could easily see the concert which was also shown on large screens.  A section with folding chairs located close to the stage was available for VIP patrons.  Also, there were plenty of food trucks on the premises and beverages, if you want to leave to the festival straight from work on Friday.  Make sure you purchase voucher tickets at the entrance since cash is not accepted at the vendor stations.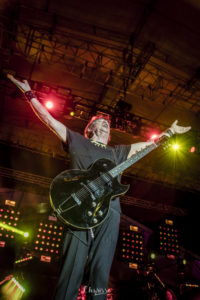 The headliner for the evening was George Thorogood and the Destroyers.  Thorogood came out on stage wearing a black t-shirt, black pants, a rattlesnake print headband, black wrap around shades, and a tooth necklace.  The man was ready for business—and that business was BLUES!  If you have never seen him, you are missing out on not only great, rocking blues but excellent entertainment.  George Thorogood is the consummate entertainer and a photographer's dream as he prances, vogues, sticks his tongue out, puckers his lips, and appears to be truly enjoying what he does.  He jokes and teases the audience with humorous quips (he changes the original lyrics).  From "I Drink Alone" to "Bad to the Bone" and "Move It On Over", it was one big Thursday night party in Clearwater, Florida.
There's more fun tomorrow with headliners Morris Day & the Time and Sheila E and over the weekend, you can catch The Doobie Brothers and JJ Grey & Mofro.  The weekend festivities at the festival will run from the afternoon through the evening hours. Grab a ticket now while you can!
WEBSITE–CLEARWATER JAZZ HOLIDAY
PHOTO GALLERY

Latest posts by Chyrisse Tabone, Ph.D.
(see all)