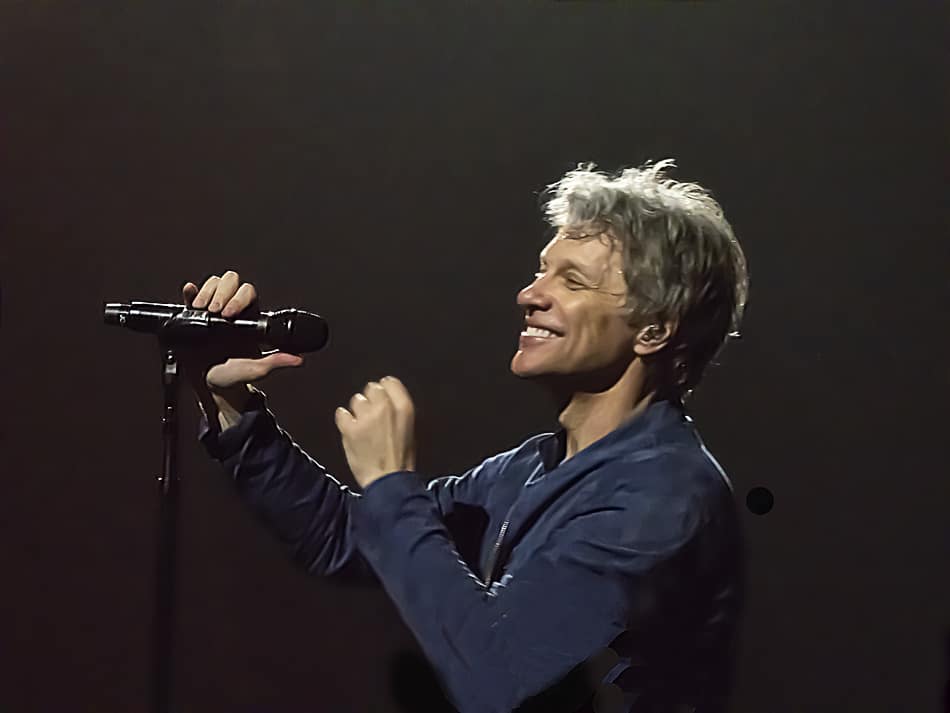 By Mike McKenney, Rock At Night New England
Venue: Mohegan Sun Arena, Connecticut-May 5, 2018–This House Is Not For Sale Tour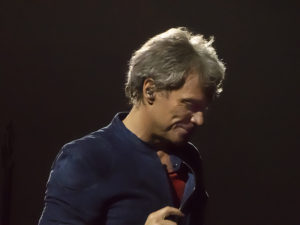 Two-thousand eighteen has become the year of Bon Jovi.  To say they are having a good year is a trivialization of what this band has accomplished. After some 35+y ears, Bon Jovi this year has seen their smash hit "This House is not for Sale" album , rocket to #1 not once but twice after a release that includes 2 new songs. They then went on to win the first ever iHeartRadio "ICON" award, and then topped it all with their 2018 induction into the Rock and Roll Hall of Fame!
With all the accolades pouring in, expectations were high Saturday night at a sold out Mohegan Sun Arena, and Bon Jovi crushed it!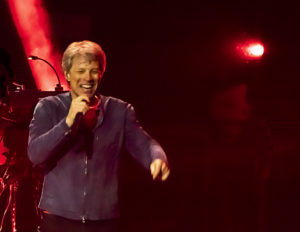 Over two hours of non stop hits, mixing old and new songs Bon Jovi is as tight as ever. Led by Frontman (and from the screams heard throughout the show, ladies heart throb) Jon Bon Jovi (vocals) has never sounded better. Energetic and enthusiastic, he was having a great time with the audience. David Bryan (keyboards), Tico "The Hitman" Torres (drums), Phil X (lead guitar), and Hugh McDonald (bass, vocals), were all spectacular playing fan favorites "It's My Life", " Wanted Dead or Alive", and "You Give Love a Bad Name" showing why this band (sans Richie Sambora) have been at the top of their game for a long time.
This show had it all, great band, great sound, amazingly complex choreographed lighting towers raising from the stage floor and light booms descending from the ceiling at all angles, to go along with an extremely loud crowd aided in part by the extra seats that were filled in back of the stage.
While new songs "When We Were Us", "We Don't Run", title song "This House is not for Sale" were well received by the devoted crowd, it was "Who Says You Can't Go Home", "Runaway' and "Bon Jovi anthem "Livin" on a Prayer that had the entire arena on their feet singing along.
A must see show, the "This House Is Not For Sale Tour " could very well garner Bon Jovi one more award- for best concert of 2018!
Setlist includes:
This House Is Not For Sale
Raise Your Hands
You Give Love A Bad Name
Whole lot of Leavin'
Lost Highway
Born to be My Baby
Who Says You Can't Go Home
It's My Life
We Weren't Born to Follow
We Got It Goin' On
Keep The Faith
Amen
Bed Of Roses
Lay Your Hands On Me
God Bless This Mess
I'll Sleep When I'm Dead
Bad Medicine
Wanted Dead or Alive
Livin' on a Prayer
Photo Gallery

Latest posts by Mike McKenney
(see all)