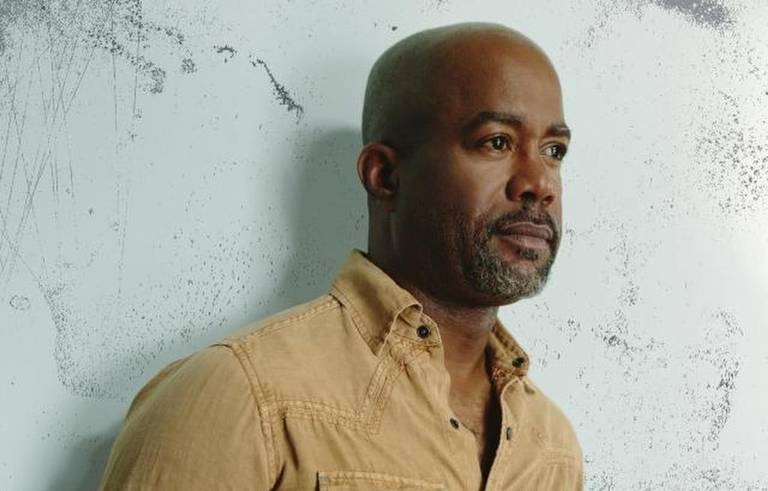 By Mike McKenney, Rock At Night New England
REVIEW: "When Was The Last Time" –  Darius Rucker's 5th Country album!  Release date-October 20, 2017

Hard to imagine, but Darius Rucker has dropped five Country albums since his Grammy Award winning career with, Hootie and the Blowfish. The album's lead single, "If I Told You" was released to country radio on July 5, 2016 and reached number one year later.  On October 20, 2017 the  Ross Copperman produced "When Was The Last Time", was fully released and it was well worth the wait. Rucker's easy going, positive personality, permeate the album. His vocals are authentic and easy while the band compliments his voice rather than overtake him.
This is important as Darius and Country music in general is sending a message (as evident at the recent CMA awards), and its a message of hope, family, and unity.
The upbeat "For The First Time" challenges listeners to have the courage to try something new, with "Bring It On",  we don't fear the "perfect Imperfections" that everyone brings to relationships. A more reflective "Twenty Something" reminisces about the life stages as we mark time that is ticking away. Conversely "Life's Too Short ", Count the Beers, and " Story to Tell" have more of a stadium sized sing along feel to them that certainly live audiences will love as well. Oh, and  few friends, namely Jason Aldean, Luke Bryan, and Charles Kelly sit in on a rowdy version of "Straight To Hell"
"When Was The Last Time" is much more than a collection of great songs done well. The Ross Copperman influence cannot be overlooked as he and Darius set out to create an album that should be considered as a whole.  It's message is consistent and timely, from the first song to the last.
With this album already having two hits charting and more likely to come, its success is already a certainty. "When Was The Last Time" is an album for everyone to own and cements Darius Rucker as the legitimate Country super star of todays country music!
Complete track listing for When Was The Last Time

:
1. "For the First Time" (Darius Rucker, Derek George, Scooter Carusoe)
2. "Bring It On" (Ross Copperman, Ashley Gorley, Dallas Davidson)
3. "Life's Too Short" (Copperman, Jon Nite, Jaren Johnston)
4. "If I Told You" (Copperman, Shane McAnally, Nite)
5. "Don't" (Adam Doleac, A.J. Babcock, Pete Good)
6. "Twenty Something" (McAnally, Nite, Zach Crowell, Josh Osborne)
7. "Straight to Hell" with Jason Aldean, Luke Bryan and Charles Kelley (Kevin Kinney)
8. "Count the Beers" (Rucker, Dean Dillon, Josh Thompson)
9. "Another Night With You" (Rucker, Dillon, Josh Thompson)
10. "Hands On Me" (Copperman, McAnally, J.T. Harding)
11. "She" (Chris Tompkins, Rodney Clawson)
12. "Story to Tell" (Copperman, Gorley, Rucker)
Videos

Latest posts by Mike McKenney
(see all)