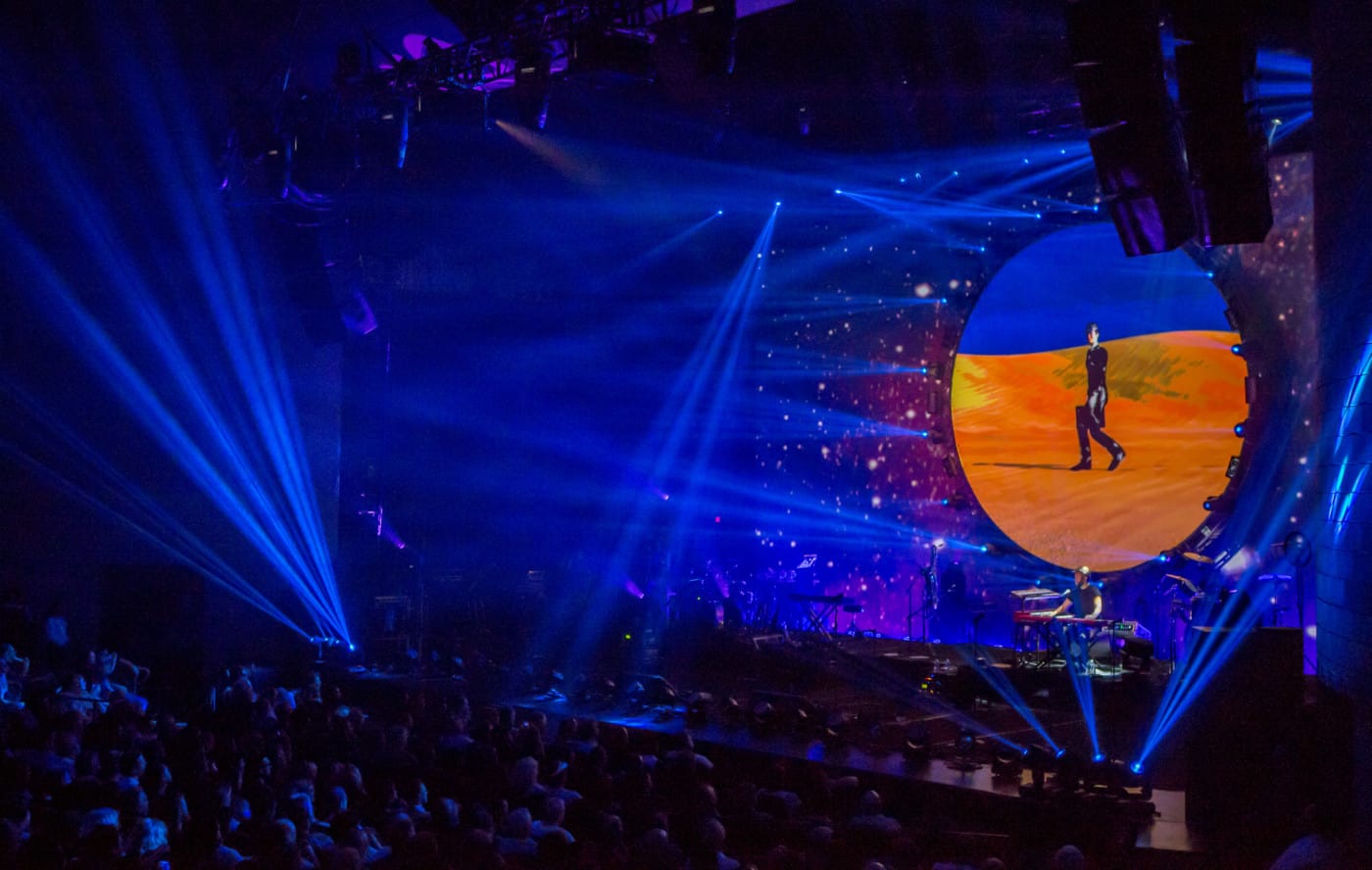 By Mike McKenney, Journalist/Photographer, Rock At Night New England and Mark Weaver, Photographer, Rock At Night Tampa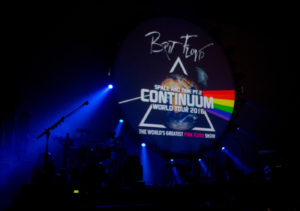 To discuss Brit Floyd's biggest and best show to date, Rock At Night's New England Correspondent Mike McKenney recently had the opportunity to ask a few questions to Musical Director/Guitarist and Lead Singer Damian Darlington about Brit Floyd's immensely popular "Immersion World Tour 2017"
(Rock At Night)  Hi, Damian, allow me to begin by thanking you for finding the time in your hectic schedule for this interview. The highly successful "Immersion World Tour 2017" that you are currently performing is by all accounts Brit Floyd's most ambitious endeavor yet.  Can you tell us what inspired the "Immersion World Tour 2017"?
(Brit Floyd:) The word "Immersion"has become linked to Pink Floyd through their box set releases of a number of their classic albums in recent years and we felt that we wished to give fans of Floyd music an even more immersive experience with our set list and the audio visual concert experience that we've put together for this tour. So we're featuring tracks that we've never performed before and indeed a couple that Pink Floyd themselves never performed live as well as many of their most iconic tracks.
(RAN:) With a plethora of great Pink Floyd music to choose from, how is material selected to be included (or not included) in such a massive show?
(Brit Floyd:)  There are obviously certain tracks that we're always going to perform, tracks that many of the audience expect to hear, such as Comfortably Numb, Wish You Here, Money etc. However, alongside the classic greatest hits tracks (if you want to call them that) we always try to represent all eras of Pink Floyd music, whether it's the Syd Barett beginnings, or right through to the Division Bell album. It's always good to include some of the deeper cuts in the set list here and there too, which we're certainly doing this time with tracks from The Final Cut, Momentary Lapse of reason and Animals album.
(RAN:) A production of this magnitude must take an extremely high level of coordination between the music, the light show, and the props. Who is the creative genius behind the scenes and how they make it all come together?
(Brit Floyd:) There certainly is a high level of coordination between the music, lights and video that makes up a Brit Floyd show. It's something we've worked hard to perfect over the years since the band started. There are a number of people involved behind the scenes, such as our video director Bryan Kolupski, who produces and assembles all the screen footage and CGI animation that you see in the concert and we've had a number of people involved in programming lights and lasers. Outside of my role as musical director and guitarist/vocalist, I've also played a part in bringing this all together in a sort of show director role.
(RAN:) Over the years of course, Brit Floyd has employed many of the inflateables and theatrics that Pink Floyd shows were famous for. Can you share with us any stories of runaway pigs or the like?
(Brit Floyd:) Well we've certainly used some of Pink Floyd's original inflatables at times. We've used one of the pigs from the Division Bell tour and also the Teacher from Roger Waters' 1990 concert of The Wall in Berlin. The teacher was so huge that one of it's hands would comfortably cover a car and on the one of the occasions we used it, it had to be set up outside the venue and suspended from a crane it was that massive.
(RAN:) Brit Floyd tours internationally. Is there any place you want to play but haven't yet?
(Brit Floyd:) We've played pretty much everywhere in the US and Canada, around South America and almost everywhere in Europe and also into Russia and the Middle East, but we've yet to play anywhere in Asia. So it's certainly our ambition to take the show to places like Japan, Australia and China.
(RAN:) Do any of the Band members have any creative outlets other than music?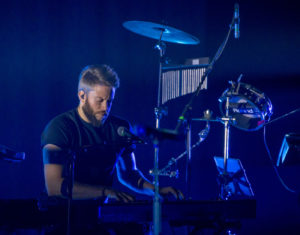 (Brit Floyd:)  Speaking for myself I've been involved in the video editing and acting as the producer for a number of concert DVD's. It's something I enjoyed immensely and hope to do some more of it in the future.
(RAN:) Do any Band members have side projects they are working on that may be released soon?
(Brit Floyd:) Brit Floyd tours a huge amount every year and it can be hard to find the time to work on other music, but a number of the musicians are working on their own projects or have their own albums out.
(RAN:) With all the interviews you have given over the years, what is the one question you have never been asked but always wanted to answer?
(Brit Floyd:) By the way, which ones Brit?
(RAN:)  Too funny! What does the future hold for Brit Floyd?
(Brit Floyd:) Lots more touring, taking the show to new places around the world and a constantly continuing effort to improve and perfect the show and our performance of this amazing music.
(RAN) Is there anything you would like to share with the loyal Rock At Night readers?
(Brit Floyd:) Just come along to show. If you're a fan of Floyd, or live music in general, you'll enjoy and get something from one of our concerts. Over two and half hours of the finest Pink Floyd music accompanied by a spectacular light, laser and video show. Hopefully see you there!
(RAN:) Thank you for your for being so generous with your time and you can be sure Rock At Night readers will will be there!
The "Immersion World Tour 2017" hits the North America this November and continues through December.
Brit Floyd is a never miss experience so get your tickets while you can!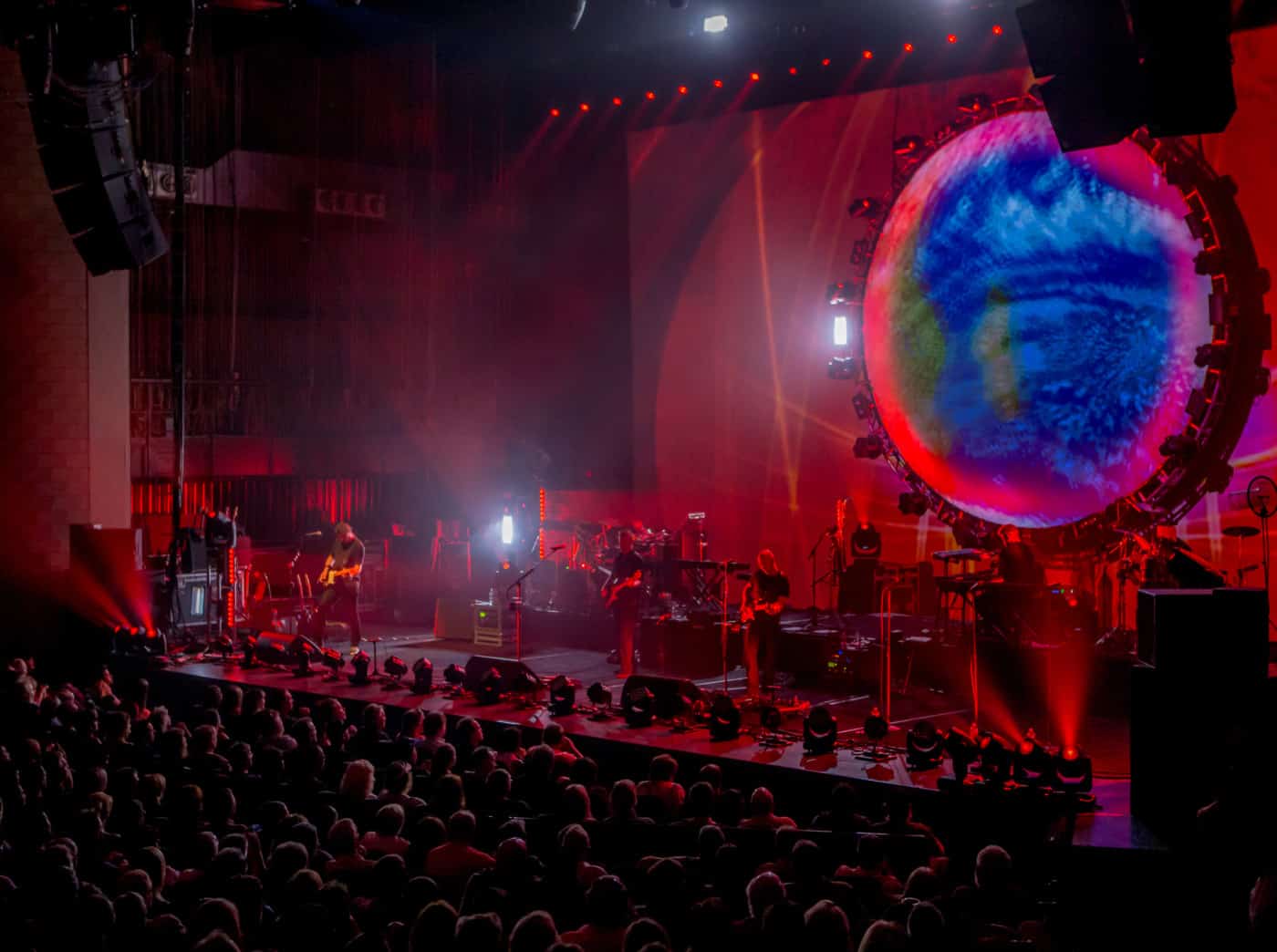 Brit Floyd | The World's Greatest Pink Floyd Tribute Show

Latest posts by Mike McKenney
(see all)