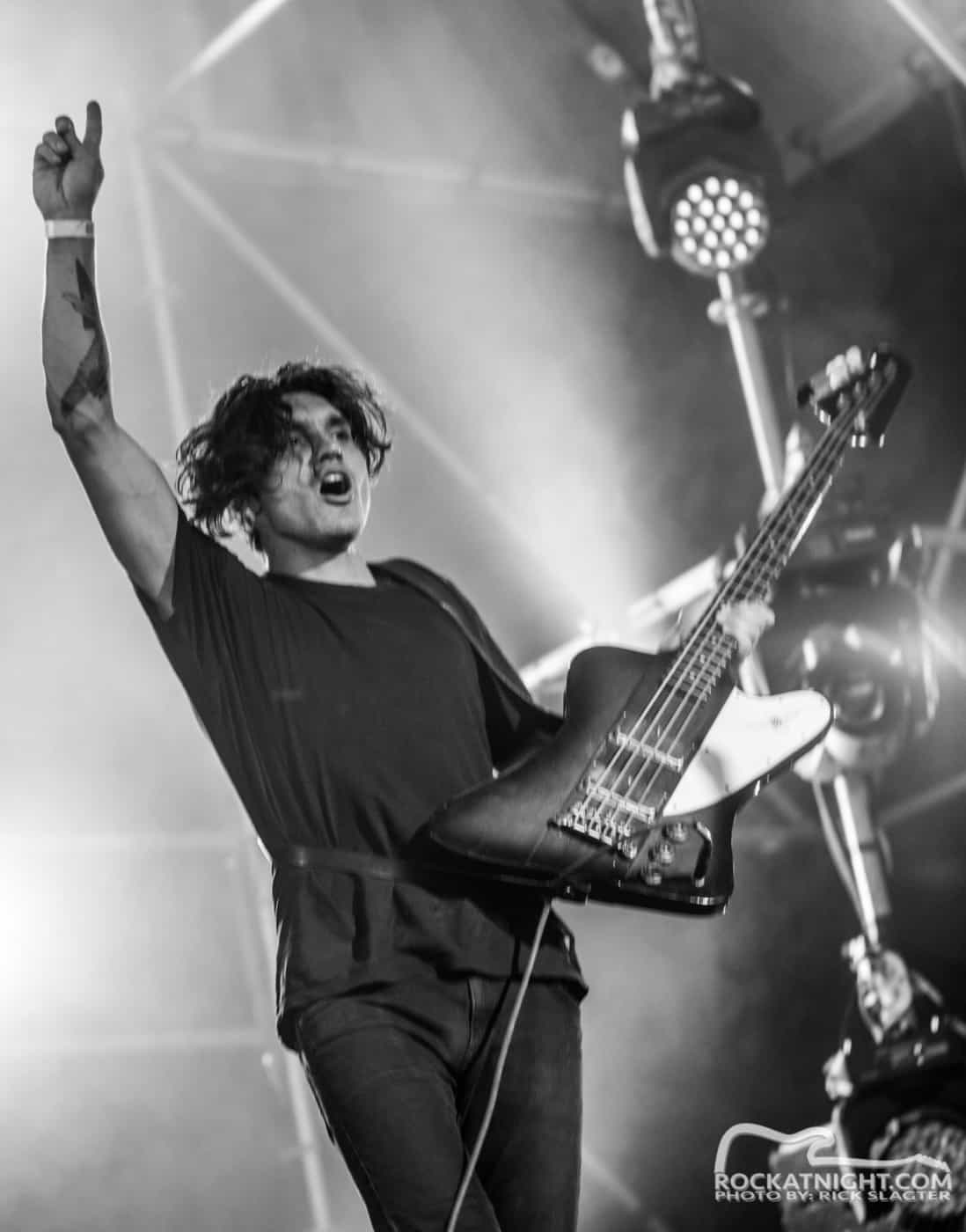 By Rick Slagter, Rock At Night Groningen,  The Netherlands
Location: Welcome to the Village Festival, Leeuwarden, The Netherlands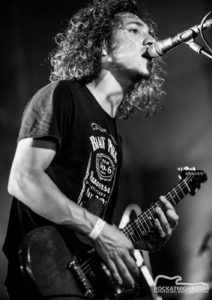 Waiting to Derail is the title of the new and 4th album of the Dutch band PACESHIFTERS, released in March 2017. The title fits to the music and their performance, the trio is bouncing all over the stage and their shows goes like a like a train over the audience. The band brings post grunge, the sound reminds in some ways to Nirvana, but with an innovative twist on the genre.
PACESHIFTERS started in 2008 and their first release was a split album with the American band Supersuckers. Since then PACESHIFTERS are booked on all the important alternative and rock festivals in Europe, in the USA the band played on the famous SXSW.
The Dutch filmmaker Michael Jessurun captured 'the making of' of Waiting to Derail, as an attractive addition to the album release.  PACESHIFTERS is during 2017 touring through Europe, RAN was at the show during the festival Welcome to The Village in Leeuwarden, The Netherlands.
PACESHIFTERS is Jesper Albers (drums, vocals), Paul Dokman (bass, vocals), Seb Dokman (guitar, vocals).
Leden band
Jesper Albers (Drums / vocals)
Paul Dokman (Bass / vocals)
Seb Dokman (Guitar / vocals)
Photo Gallery
Videos
The images may not be reproduced, copied, transmitted or manipulated without the written permission to Rock At Night and the photographer. Use of any image is a violation of the United States and International Copyright laws.
Latest posts by Rick Slagter
(see all)