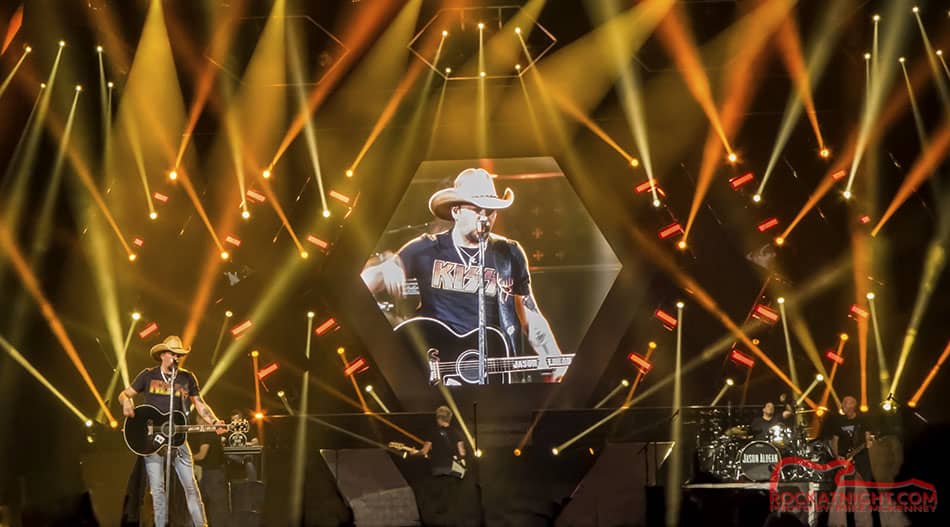 By Mike McKenney, Rock At Night New England Correspondent
Venue: Mohegan Sun Arena,  Uncasville, Connecticutt-May 19, 2017–Jason Aldean -They Don't Know Tour–Special Guests Chris Young, Kane Brown, and Dee Jay Silver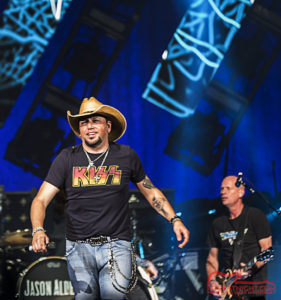 Along with country music's Chris Young and Kane Brown, this tour is the biggest and loudest production Jason Aldean has launched to date.  With Kane Brown and Chris Young setting the stage for a three plus hour concert, the night had a Country Fest feel to it.
Kane got the night started off right with a set featuring "Thunder in the Rain", "Hometown", and "What If" from his self titled debut album.  Chris Young followed with a dozen of his songs including "Underdog", "Lonely Eyes","Neon", and "I Can Take It From There".  Young had the crowd singing on their feet, closing with mega hit "I'm Coming Over".  Dee Jay Silver kept the music going and the crowd involved between performances.
Next, the Academy of Country Music's "Entertainer of the Year" award winner, Jason Aldean took to the stage as the house shook amid thunderous applause.  The full magnitude of Aldean's intentions was obvious from start. The music was louder, and the light show was intense as the energetic "JA" moved around the three pointed stage.  Belting out a string of 20 hits, including " They Don't Know", Night Train", "Just Getting Started", and "Amarillo Sky".
 By the time he got to " Tonight Looks Good On You, "Hicktown" and "Burning it Down", he had the audience in the palm of his hand, never gave the crowd a chance to sit still–and they loved it!
Jason completed the night with an encore of "Big Green Tractor" and "She's Country".  With a salute to his fans, his last act before leaving the stage was his trademark smashing open a can of Coors with his bare hands before downing it.
Set List:
1. They Don't Know
2. The Only Way I Know
3. Johnny Cash
4. Take A Little Ride
5. A Little More Summertime
6. Any Ol' Barstool
7. When She Says Baby
8. Crazy Town
9. Don't You Wanna Stay
Photo Gallery
 The images may not be reproduced, copied, transmitted or manipulated without written permission to Rock At Night and the photographer. Use of any image is a violation of the United States and international Copyright law

Latest posts by Mike McKenney
(see all)