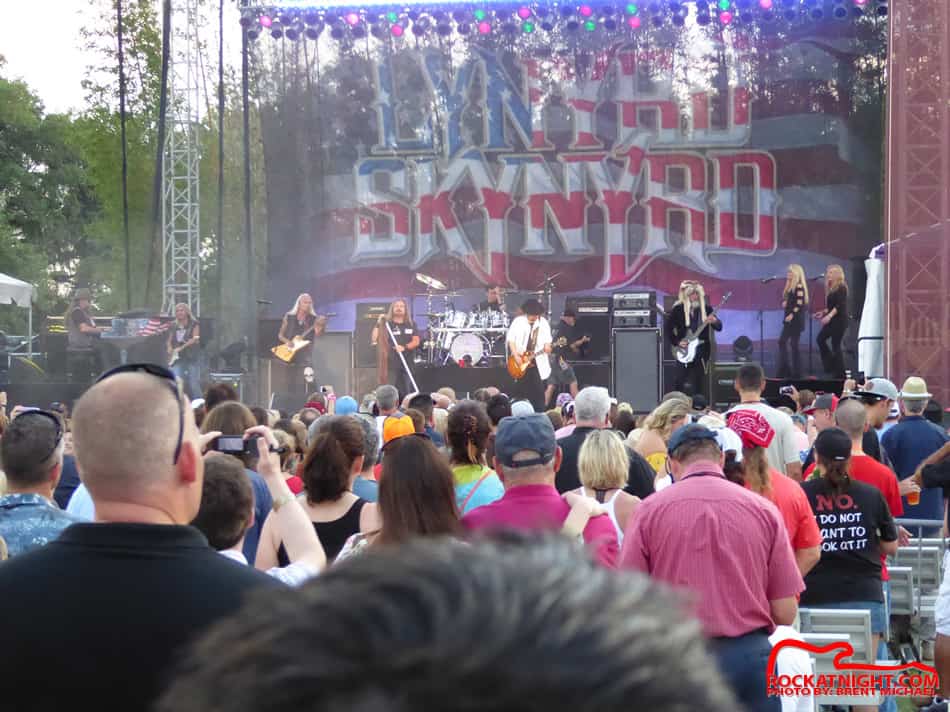 By Brent Michael, Rock At Night Tampa Correspondent
Venue: Busch Gardens, Tampa, Florida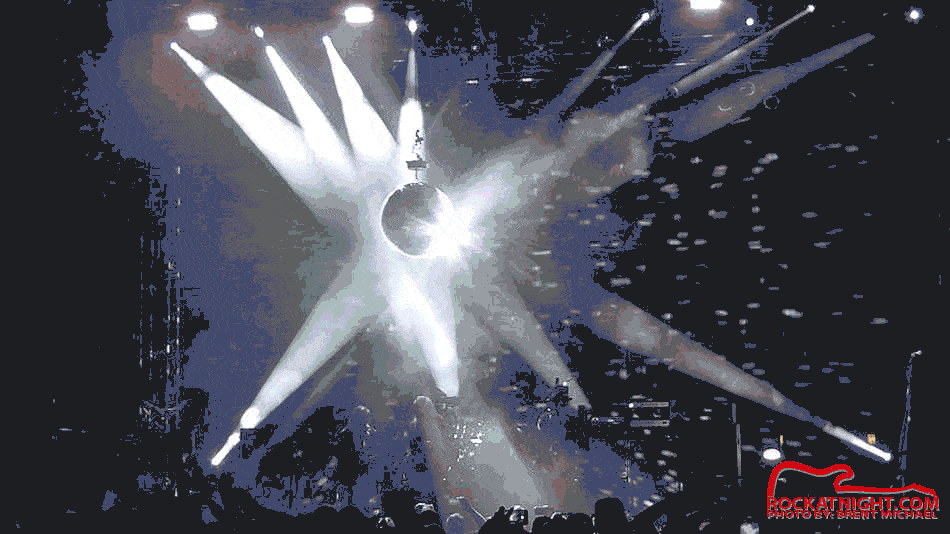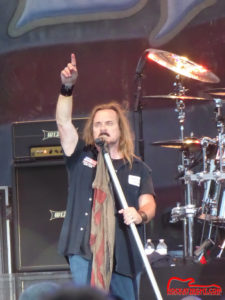 If you don't know any Lynyrd Skynyrd songs, you must have been on a deserted island for the last 40 years. One piece of good news: Gary Rossington, the sole surviving member of the original band, is not dead  despite the internet rumors! The current lineup also includes longtime members Rickey Medlocke, Johnny Van Zant, Michael Cartellone, Mark Matejka, Peter Keys, and Johnny Colt (the man of many hats)
With a catalog of over 60 albums, sales beyond 30 million worldwide, a spot in the Rock and Roll Hall of Fame, this cultural icon still appeals to all generations ñ I spoke with a young couple, ages 21 and 23, who had been fans since childhood. They played all their rock anthems: "Sweet Home Alabama", "That Smell","Saturday Night Special","Gimme Back My Bullets","Simple Man","Don't Ask Me No Questions", "What's Your Name","You Got That Right","Gimme Three Steps", and of course the encore/finale, a nearly ten minute "Freebird" with a light show that surpassed anything I've seen at Busch to date in the Gwazi plaza.
Politics? Yeah, the expected red, white, and blue theme, the ironic Confederate Flag "Heritage Not Hate" defensiveness, the jingoistic politics you might expect from simple men ñ but the music cuts across all lines, because every guy can relate to needing those three steps, we've all known someone on that downward path who has that smell, and like most in the industry, I'll never deny the quality of anyone's music on the basis of their politics. Lynyrd Skynyrd still has that original three-guitar attack sound, those live female backing vocals, and even brought in a harmonica player for one song because the one thing that never changes about them is they're authentic. They were a proud Southern Band back when the Vietnam protests were common, and they're the same band now that the protests are Black Lives Matter or Marching for Science!
Photo Gallery
The images may not be reproduced, copied, transmitted or manipulated without the written permission to Rock At Night and the photographer. Use of any image is a violation of the United States and International Copyright laws.

Latest posts by Brent Michael
(see all)