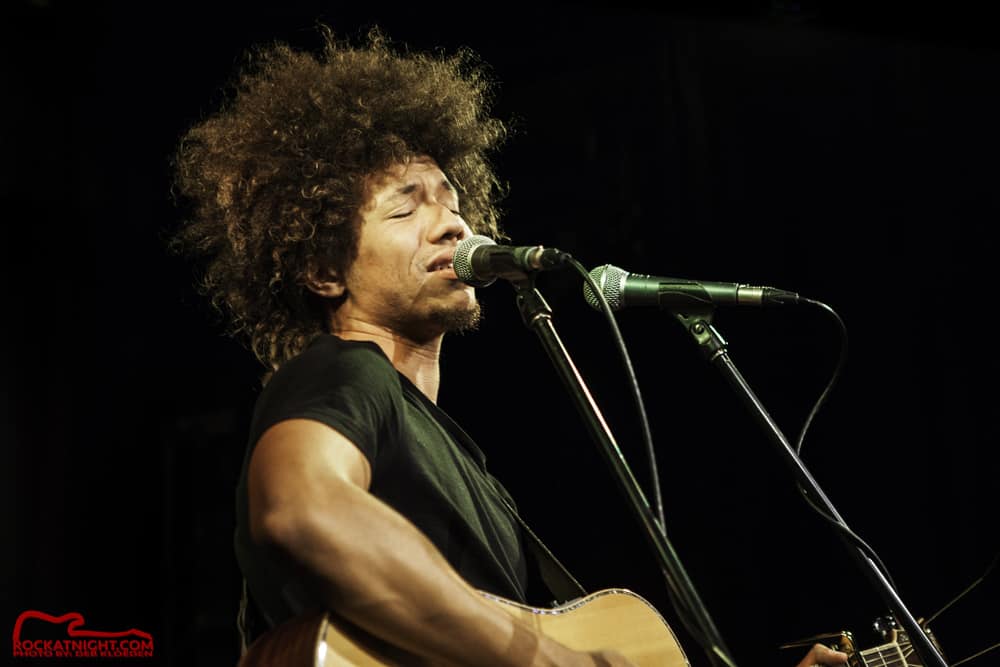 By Deb Kloeden, Adelaide correspondent in Melbourne
Review: Dustin Thomas – Year In Review – Australian Tour
Venue: The Toff in Town, Melbourne. 26th April, 2017
Dustin Thomas is a traveller, a singer-songwriter, an advocate for environmental and social justice and all round nice guy. Hailing from Hawaii, he has just finished touring the East Coast of Australia, performing a series of one-man shows. I was lucky enough to catch him in Melbourne at The Toff in Town, toward the end of his tour.
One of the first people I saw when I walked into the band room was Dustin Thomas, surrounded by a small group of fans. I quickly learned that he likes to meet people, connect with his audience and have a chat. His performance was simple, two microphones, one guitar and one voice.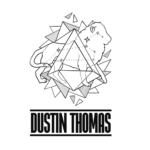 He presented songs from his new CD, 'Year In Review', which deals with topics such as love, peace, freedom, the impact of drilling for oil on Indian land and other political topics. In between songs, he introduced his messages, including his take on the Bush Government as "a subtle mechanism for dismantling everything".
About half way through his performance, Dustin's mike stopped working, so the quick-thinking musician perched himself on the edge of the stage & encouraged everyone to sit on the floor. He then played a couple of un-plugged acoustic numbers, with the audience at his feet, almost like sitting round a camp fire sing-along. This generated a wonderful bond between artist and audience, as the crowd really felt part of the show. Power was quickly restored and his show progressed as planned.
Dustin is a real storyteller. Some of his songs are more like narratives than the usual repetitive song lyrics, but he manages to use music, rhythm and beat to bind it all together. He includes some beatbox, using the second microphone, to add a rap element and contrast to his acoustic R&B vibe. So passionate was Dustin's performance, at times he reminded me of the late, great Bob Marley. His facial expressions really emphasized his passion.
The crowd at The Toff were all absolute fans, singing along with chorus lines and interacting with him in between songs. I'm sure Dustin Thomas made many new friends this night. Thanks Dustin for a wonderful evening.
Although his Australian tour is now complete, he is heading to North America in May, June and August, so catch him if you can. I also know he will be returning to Australia next year, around Easter. So stay tuned for an official tour announcement.
NORTH AMERICA TOUR DATES
MAY 04 – PYRO DE MAYO – GARRETTSVILLE, OH
MAY 05 – PYRO DE MAYO – GARRETTSVILLE, OH
MAY 21 – ALIX GOOLDEN HALL – VICTORIA, BC
MAY 23 – IMPERIAL – VANCOUVER, CANADA
MAY 28 – MAYFEST – COLD SPRING, NY
JUN 04 – SUMMER ARTS & MUSIC FEST – GARBERVILLE, CA
JUN 29 – FRENDLY GATHERING – WAITSFIELD, VT
AUG 04 – ARISE FESTIVAL – LOVELAND, CO
AUG 05 – SUNRISE RANCH – LOVELAND, CO
AUG 17 – OREGON ECLIPSE FESTIVAL – PRAIRIE CITY, OR
AUG 18 – OREGON ECLIPSE FESTIVAL – PRAIRIE CITY, OR
AUG 19 – OREGON ECLIPSE FESTIVAL – PRAIRIE CITY, OR
WEB
FACEBOOK
INSTAGRAM
LISTEN
WATCH
PHOTO GALLERY
The images may not be reproduced, copied, transmitted or manipulated without written permission to Rock At Night and the photographer. Use of any image is a violation of the United States and international Copyright laws.

Latest posts by Deb Kloeden
(see all)