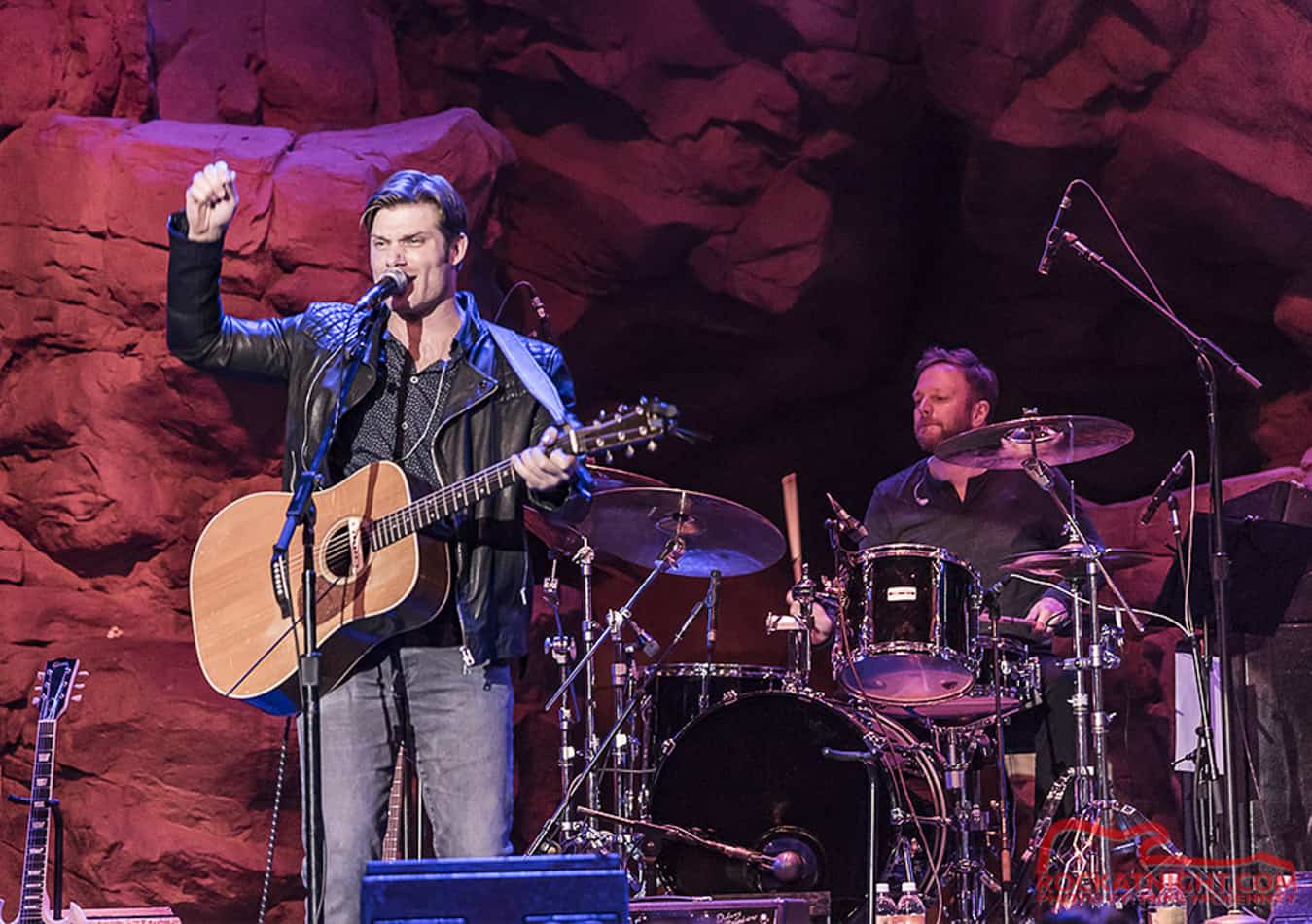 By Mike McKenney, Rock At Night New England Correspondent
Venue: The Wolf Den, Mohegan Sun,Uncaseville, Connecticut–

Saturday January 14th
Nashville hit New England Saturday night as Country recording artist and television's "Nashville "star, Chris Carmack took the stage with his band at the Wolf Den.
Playing a mix of songs from his own "Pieces of You" album and  popular hits from the Nashville television show, Chris' smooth voice and seamless delivery was "easy on the ears", (while ladies in attendance remarked how his good looks were, "easy on the eyes")
From the openers "Sunday Mornin" and "What If I Was Willing, through "Can't Do it Again" and "Little Wing" Carmack owned the stage.
Chris and his band flowed effortlessly from more traditional country songs  like "Being Alone" and "City Boy" to a bluesy rendition of "Brothers", Chris even got to rock out on his electric guitar, something he said he never gets to do on the television show.
Chris confided to the audience that this show was the first night he had been away from his newborn baby girl. So he concluded with a heartfelt version of B.B. Kings "Sweet Little Angel" proving he is a legit Musician, Actor, and Dad.
Sweet Little Angle Baby in Diapers
Photo Gallery



The images may not be reproduced, copied, transmitted or manipulated without written permission to Rock At Night and the photographer. Use of any image is a violation of the United States and international Copyright laws.

Latest posts by Mike McKenney
(see all)