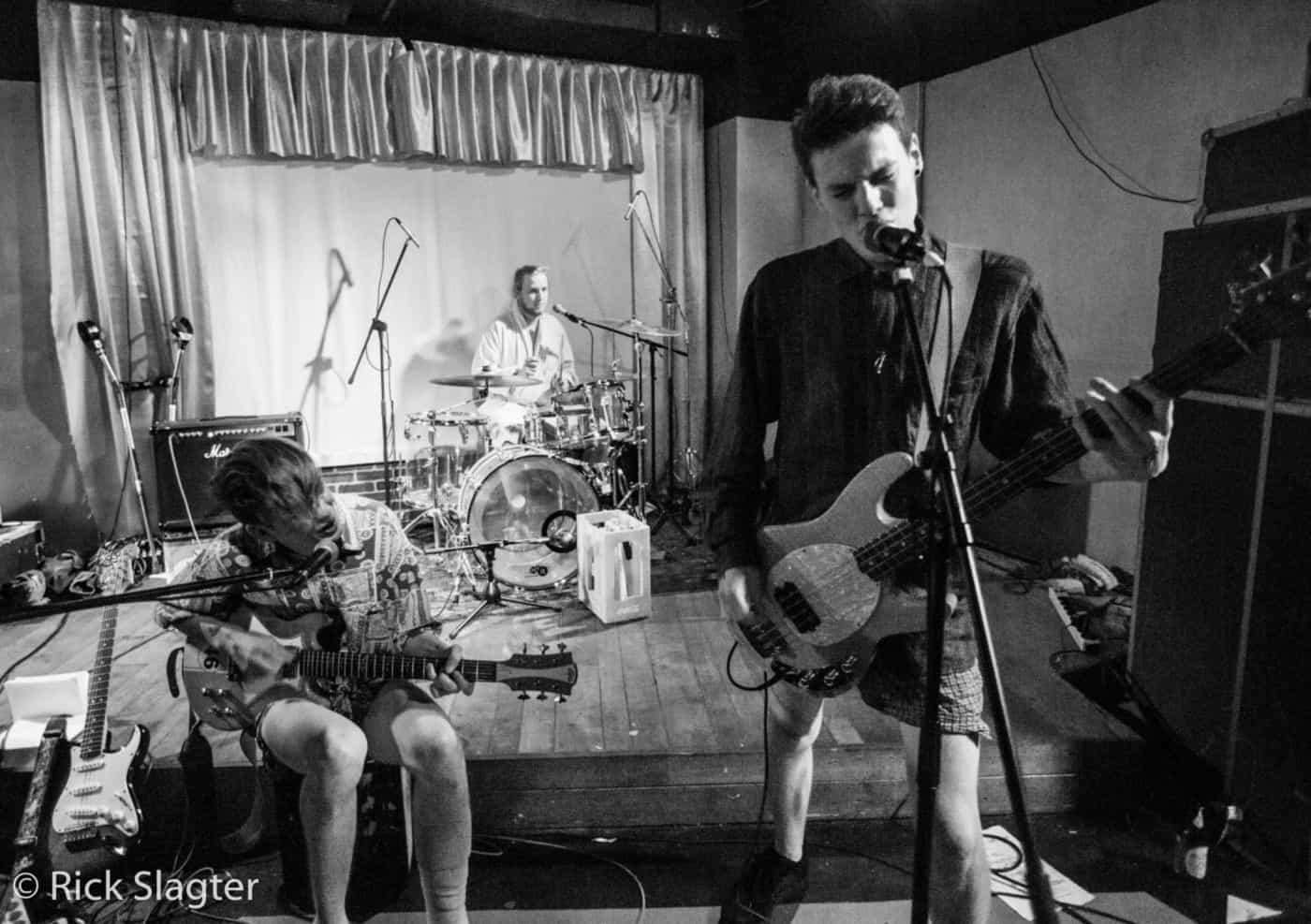 By Rick Slagter, Rock At Night Groningen, The Netherlands Correspondent
Venue: The Gym-Groningen, The Netherlands
The trio Ten Years Today, a garage rock band from Groningen, The Netherlands, are coming up rapidly. They are hardly eighteen years old, but their musical roots are in the 60's and 70's. Despite they are teenagers, they are very serious and as a result of winning a band contest, they were given the opportunity to appear at Parkpop 2015, a well known festival with 225.000 visitors and many international acts.
Last week Ten Years Today released their EP Hold me tight in an underground creative incubator The Gym. This is a former shop center with a movie theatre, in Groningen. RAN was there and shot photos of the band that evening. You might notice in the photos the singer/guitarist has leg bandages. He bruised his ankle heavily a couple of days prior, so he sat on a beer crate occasionally during the show to give his leg a rest.  Even with the damaged leg, the band put on fantastic show.
Ten Years Today is: Floris van Luijtelaar (guitar, leadvocals), Simon Bleeker (bass, vocals), Mathijs Louwsma (drums, vocals, replaces temporarily Ben Hoeben)
PHOTO GALLERY
Videos
https://www.youtube.com/watch?v=6BDAlbcy83I
SPOTIFY
The images may not be reproduced, copied, transmitted or manipulated without written permission to Rock At Night and the photographer. Use of any image is a violation of the United States and international Copyright laws.
Latest posts by Rick Slagter
(see all)