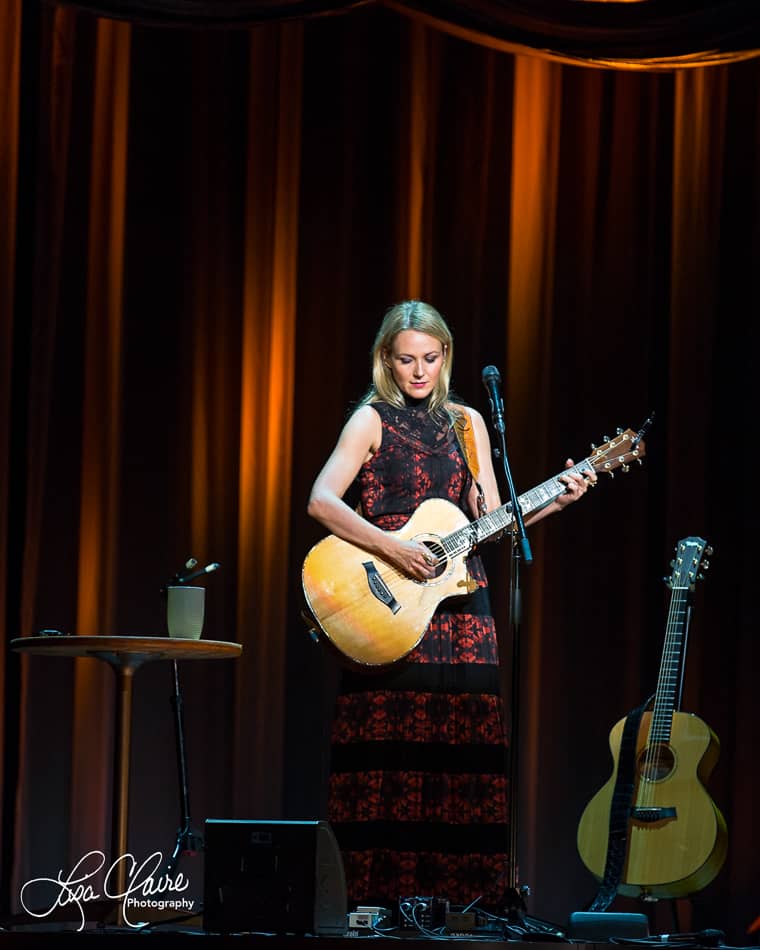 By Lisa Claire Bower, Rock At Night Orlando Correspondent
Venue: Hard Rock Live-Orlando-March 12, 2016
Saturday night Jewel's Picking up the Pieces tour began with a dark stage and Jewel's soft voice coming from behind the stage. The crowd quieted down so they could hear the words she was speaking.  The stage soon lit up to a shadow of Jewel and her two guitars.   The spotlight then beamed onto Jewel and her angelic voice began to sing "Somewhere Over the Rainbow".
Between each song Jewel would tell the story of her life in such a way that was enthralling.  The audience hung on to every word as her warm personality radiated. Jewel actually had a sense of humor as she spoke of her days of living in her car, which to most people would be a sad and horrible memory– but I think those days are what drove Jewel to web the successful singer/songwriter she is now.
She spoke of how she was taking some time away in the woods and as she was coming back to civilization when she heard a radio DJ dedicating her song "Hands" to the tragic event of 9/11. At that moment I really sat and listened to the lyrics and realized how appropriate the song was for that time in our country.
Although I love Jewel's beautiful voice, I also loved the stories she told.  If you have a chance to see her on this tour you won't be disappointed.
PHOTO GALLERY
The images may not be reproduced, copied, transmitted or manipulated without the written permission to Rock At Night and the photographer. Use of any image is a violation of the United States and International Copyright laws.

Latest posts by Lisa Bower
(see all)