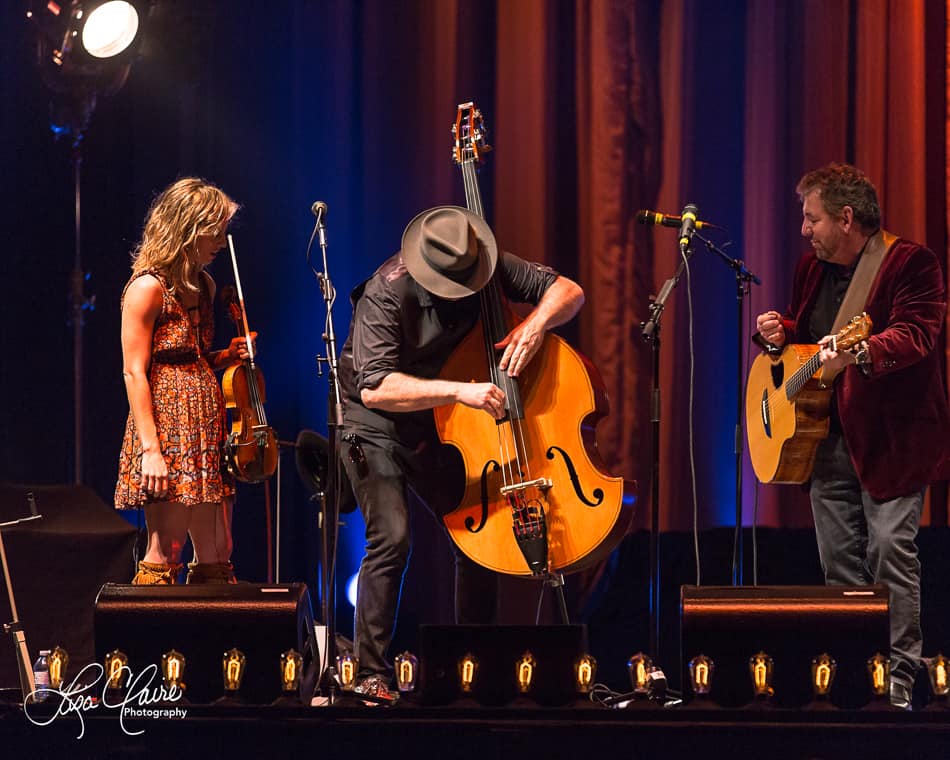 By Lisa Claire Bower, Rock At Night Orlando Correspondent
Venue: Hard Rock Live-Orlando–March 12, 2016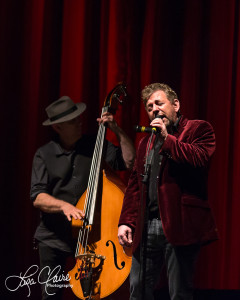 Saturday night I set out to the Hard Rock Live in Orlando where set out to see JD & the Straight Shot as well as Jewel on her Picking Up The Pieces Tour.  I always like to make sure I am there for the opening acts because it introduces me to music I might never have heard.
Prior to the show I was given their latest album Ballyhoo to listen to so with the tunes in my head already, I was going into the evening really looking forward to the show.
The band is made up of members Jim Dolan (vocalist/guitarist), Marc Copley (guitarist/vocalist), Byron House (bassist), along with touring musicians JJ Appelton (guitarist) and violinist Alicia Enstrom (violinist).
The night was starting off a bit late and the band decided to come out while people were still being seated and give them something to listen to while waiting, saying they would get to hear songs others wouldn't get to. BONUS!
Now that everyone was seated, Jim Dolan welcomed everyone and jumped right into "Empty" and then onto "Violet's Song" which was featured in the film August: Osage County. The song is written from the point of view of the family matriarch, Violet, played by Meryl Streep. "Violet's Song" was inspired by the character Violet and her role as the centerpiece of her family's dysfunction, while supported by the rich musical tradition and landscape of Oklahoma.  Violet's tough exterior and demeanor are described:
              Born and raised to stand my ground/To this house I am bound forever, forever
            I will not break, I will not bend/Always ready to defend forever, forever…
Then it came time for the songs I was waiting for–the title track "Ballyhoo" and the country, folk, bluesy tune "Better Find A Church".  Jim Dolan took a moment to get into character then explained to the audience that he was taking on the role of the ringmaster of a freak show as he lead into he spoken words that transported the audience back in time to the days of the roadside carnivals.
Before going into "Better Find A Church" Jim mentioned how the record execs suggested this be the next single that would get major airplay on the radio.  Jim asked the audience "if they hear it on the radio to let him know" since he hadn't heard it yet.  This was my favorite song off the album and it was even better live.  This song should be all over the radio, so if any radio DJ's are out there reading this… get to playing it because it is awesome!
The take away for me after hearing JD & the Straight Shot was that I need to hear more–so much that I when I arrived home I immediately hit up iTunes to download one of their other albums Where I've Been.
JD & the Straight Shot is definitely one of those little gems you find as a concert photographer/reviewer.
SET LIST for 3/12/16
Empty
Violets Song
Glide
Perdition
Natures Way
Don't Waste My Time
Ballyhoo
Better Find A Church
Let it Roll
PHOTO GALLERY
VIDEOS
The images may not be reproduced, copied, transmitted or manipulated without the written permission to Rock At Night and the photographer. Use of any image is a violation of the United States and International Copyright laws.

Latest posts by Lisa Bower
(see all)